When visiting a country, whether for a short holiday or a longer stay for work or school, you'll always want to take home a piece of that country with you as a memory of the trip. There's no shortage of souvenirs in Malaysia from hand-painted t-shirts to handmade beaded jewellery and maybe even some rice wine, if you can manage it.
Here are our picks of the best souvenirs you can find in Malaysia:
1. Batik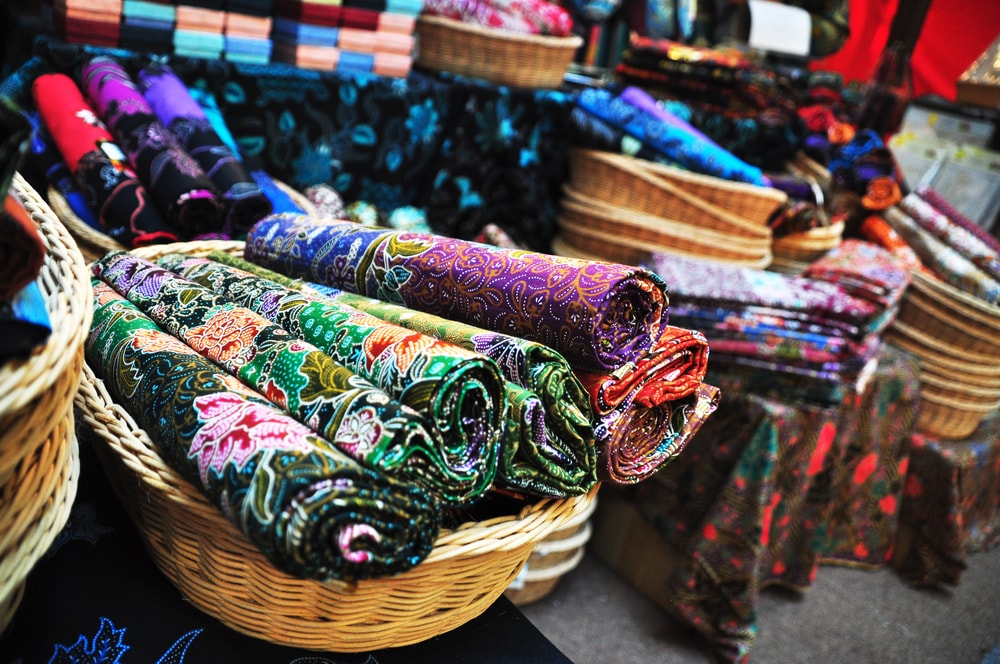 Though originally influenced by Indonesian batik, Malaysian batik has evolved into its own thing, with the Malaysian versions usually having simpler patterns and larger motifs of flowers and plants, even abstract swirls. Another major difference between the two forms is that Malaysian batik is usually made by painting designs directly on a piece of cloth using a paint brush whereas Indonesian batik usually requires a pattern to be drawn first using wax before painting, making Malaysian batik generally more colourful and vibrant.
You can find plenty of Malaysian batik in stores around the country, from luxury handmade shirts to more affordable, mass produced types that you can find in malls. If you're in Penang, head to Campbell Street and if you're in KL, try Petaling Street. Many textile stores also carry batik cloth so you can even buy some and get an outfit tailored instead.
Another similar textile you can get is called kain batik, better known as a sarong. These are very popular in Malaysia – worn over the waist like dothis in India, commonly worn by the older generation. You can find these at Mydin stores around the country or get them online at mybatik.org.my
2. Songket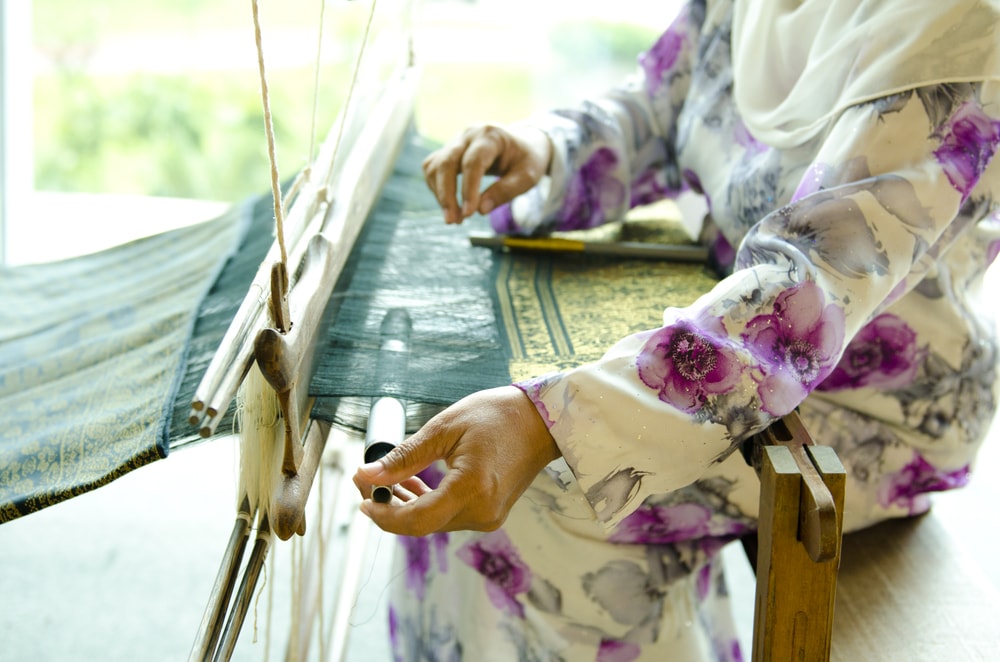 Malaysia is also known for songkets, silk or cotton textiles intricately woven with gold or silver thread. Songket cloths are traditionally part of the baju melayu worn by men. However, you can also get smaller items made with songket such as wallets, bags, notebooks, and placemats. You can find songkets at Central Market in Kuala Lumpur or in the Kompleks Kraftangan (Handcraft Complex) in KL and Langkawi. You will also be able to find songket (the kind worn with baju melayu) in traditional clothing stores that sell baju melayu sets. Try the Masjid India area in KL.
3. White coffee sachets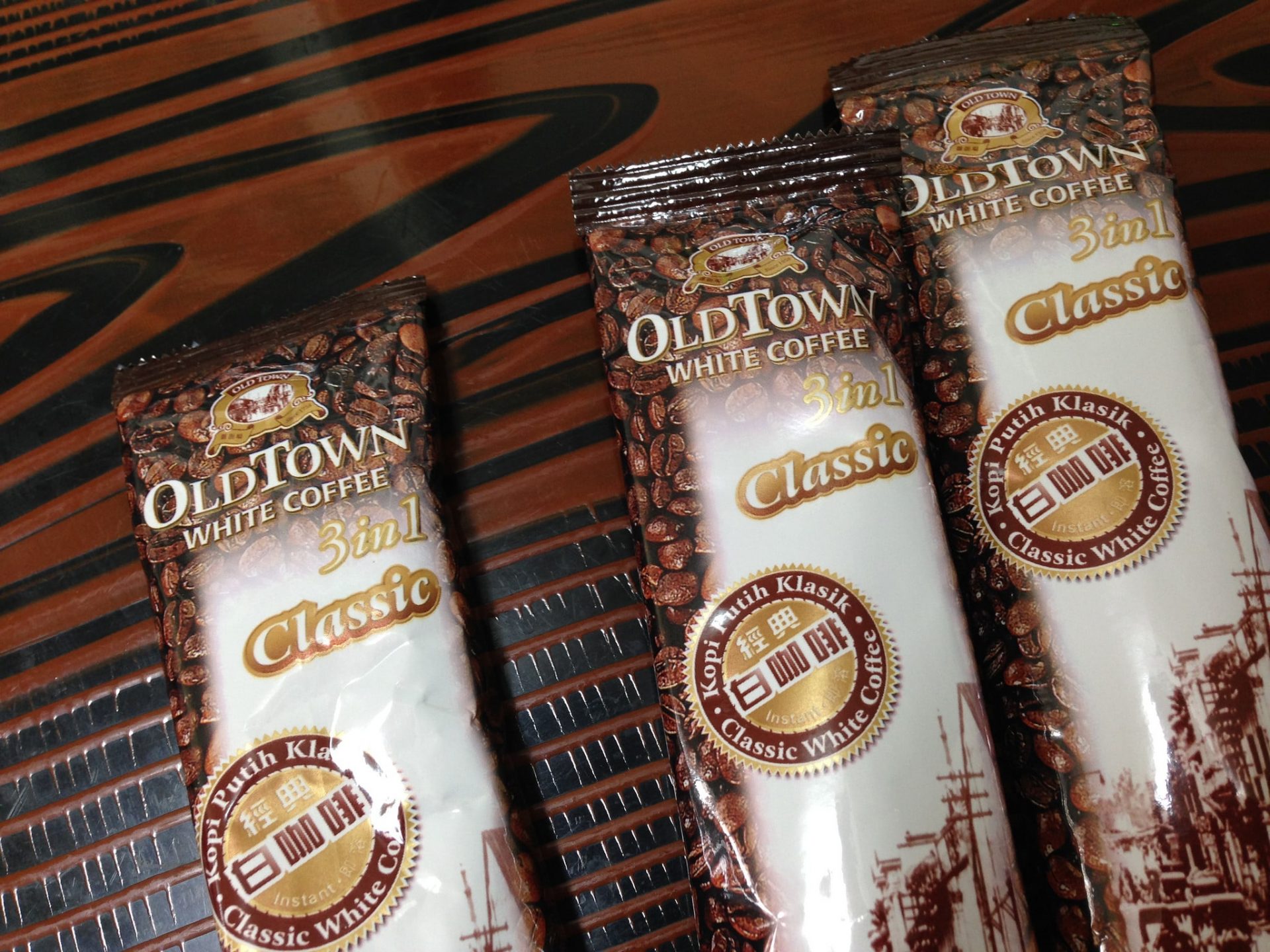 Like many other societies in the world, Malaysians are heavy coffee drinkers. While we love our coffee-flavoured milk drinks from Starbucks and posh single origin stuff from artisan cafes, we also really enjoy a good cup of white coffee every once in a while. Originally from Ipoh, the white coffee is now widely available in just about any local coffee shop. The term is just a direct translation of the Chinese word for the drink which was coined by tin miners in Perak who called it white, not for the coffee beans but for the milk that's poured in at the end. The coffee beans are roasted with palm oil margarine and the coffee is then served with condensed milk which gives the coffee a milky brown colour and smooth texture.
You can buy sachets of instant Ipoh white coffee at just about any grocery store like Giant or Tesco. Just look for it in the coffee aisle. While you're there, you can also grab a packet of white tea sachets. Oh, and don't forget the condensed milk!
4. Kek lapis Sarawak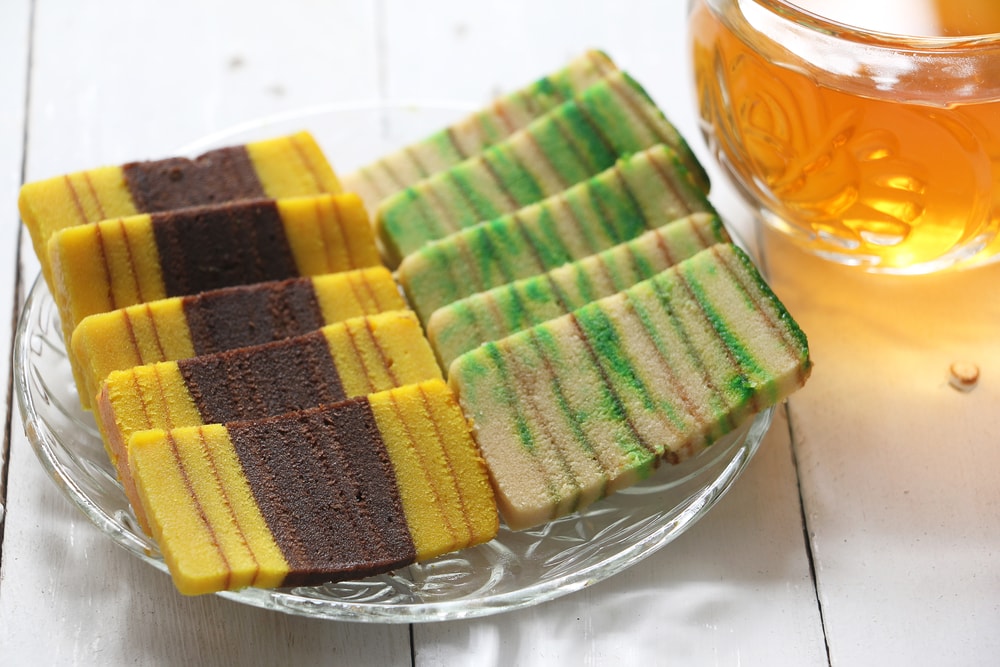 Something else that was originally from Indonesia but has taken on its own Malaysian spin is Sarawak Layer Cake, better known as Kek Lapis Sarawak. The colourful, spiced cake is cooked layer by layer and is often made for religious and cultural celebration and even birthdays and weddings. These days, you can find kek lapis Sarawak in all kinds of flavours from chocolate to Horlicks, almonds, Oreos, and even sweet and sour. You can find these easily in Sarawak but if you're in any other part of Malaysia, you can also get them online. A quick search on Google turns up a couple of different online stores that are based in Sarawak and deliver nationwide. Firdauz Patisserie sells all kind of kek lapis flavours while Mira Cake House sells what they call kek lapis basah (wet kek lapis) which is a more moist version of basic kek lapis.
5. Tau Sar Piah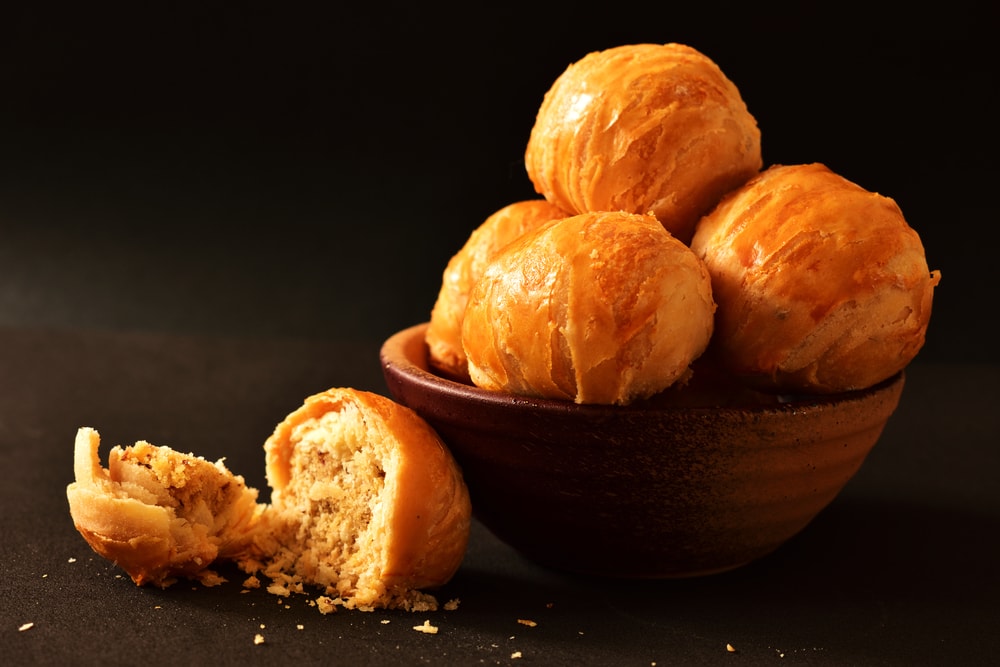 Moving on to another type of biscuit, this time in Penang, you definitely don't want to miss the tau sar piah. These little savoury nuggets are bite-sized biscuits of crumbly pastry filled with ground green beans. The tradition green bean flavour is obviously the best, but you can also find them with a variety of other fillings like red beans or pandan. The oldest shop in Penang – that has been selling tau sar piah for over 100 years – is Gee Hiang. They have a number of branches but the oldest is the one on Lebuh Pantai. You can also try Him Heang on Jalan Burma and Sheng Hiang on Kimberly Street. Of course, you might be able to find tau sar piah in other states, but Penang has the best.
6. Pewter products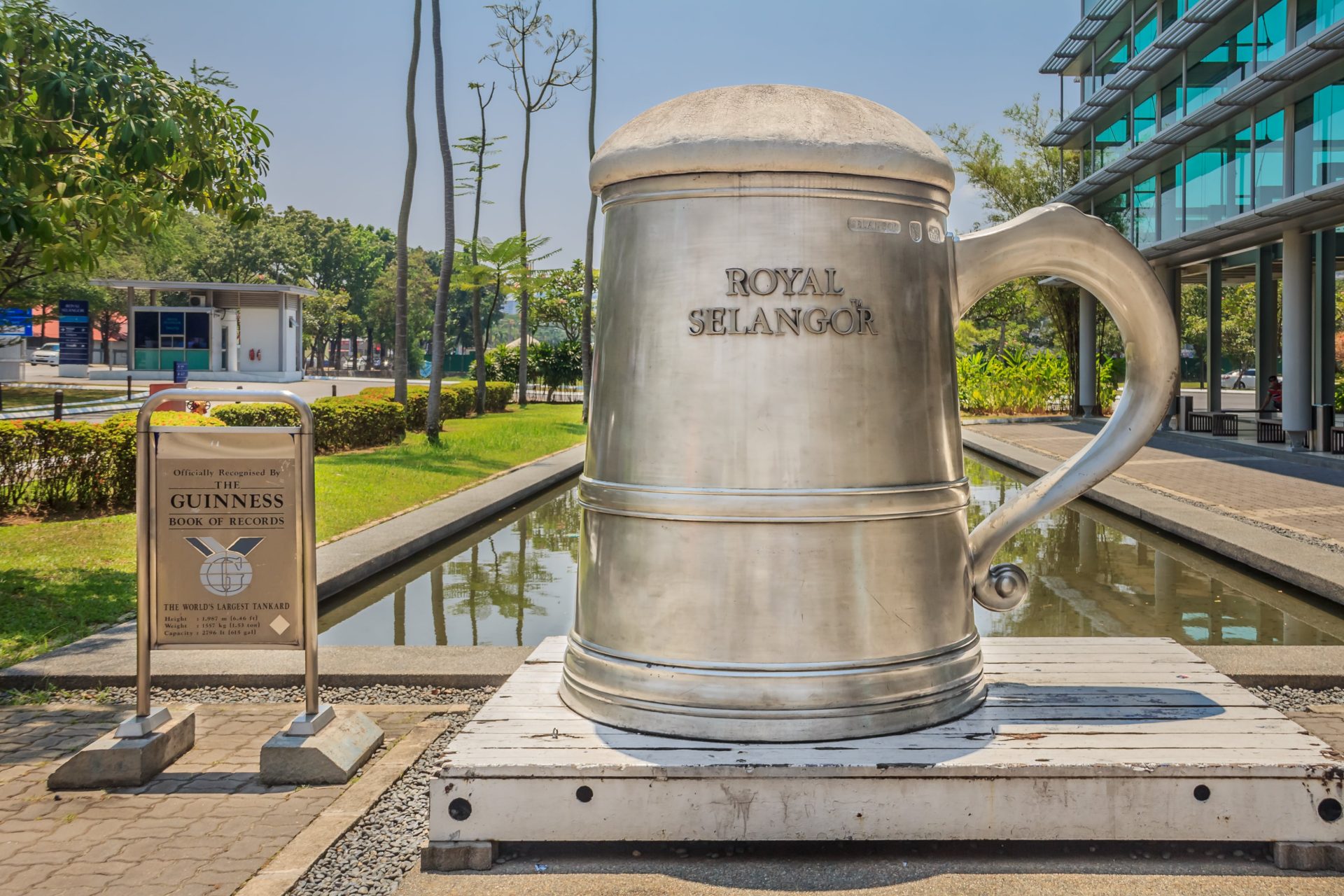 One of the biggest names in the world for quality pewter is Malaysia's very own Royal Selangor, a pewter company founded over 130 years ago by a pewtersmith who came to Malaya from China. Yong Koon started off making ceremonial items for Chinese prayer altars, but eventually ventured into European-style pieces when the British arrived, making everything from cigarette boxes to teapots. When the Japanese arrived, Yong Koon's company, called Selangor Pewter back then, made sake sets for the Japanese army. Eventually in 1979, the Sultan of Selangor conferred Selangor Pewter the warrant of Royal Pewter.
Products made by Royal Selangor are the finest quality you can find in the industry and they make both classic designs to modern and pop culture items like Lord of The Rings chess sets and goblets.
You can find Royal Selangor stores around the country, including in KLIA and KLIA2 as well as the Kota Kinabalu International Airport. You can also buy their products online via the website, my.royalselangor.com
7. Durian everything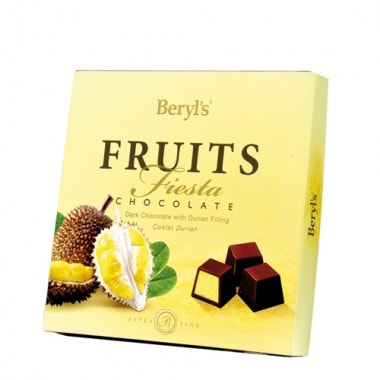 The king of fruits is a must try for anyone visiting this region – you'll either love it or hate it. If you do like it (or if you think it'll make for a good prank on someone you know) you can find plenty of durian-flavoured items like cookies and pastries in supermarkets and bakeries. You can also find durian-flavoured chocolate made by local chocolate company Beryl's, which can be found in supermarkets nationwide.
8. Dodol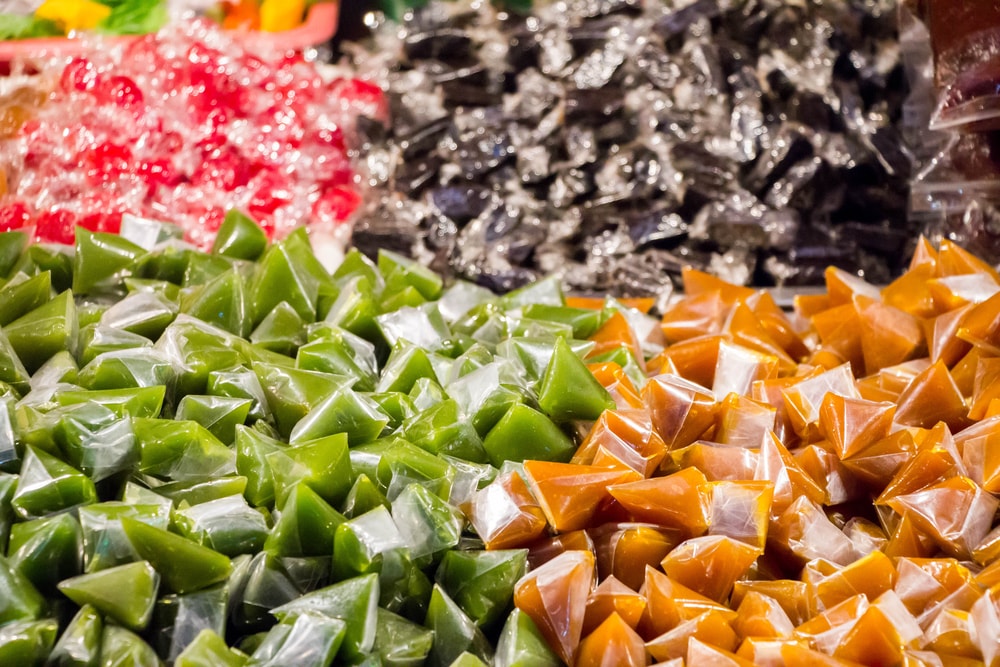 A sweet, sticky snack popular in Melaka is called dodol. This toffee-like snack comes in two varieties –chewy and sticky or hard and crunchy. Dodol is made from coconut milk and palm sugar and is usually flavoured with pandan. You can also find durian-flavoured dodol. Making these sweet snacks is quite labour-intensive, so many people tend to just buy them. You can find them easily in Melaka around the Jonker Street area, especially during the festive season.
9. Sumpit
The sumpit is a traditional dart weapon used for hunting by the tribes of Sarawak. It is made out of belian – Bornean Ironwood – and is specifically used for faraway targets in the jungle, either on the ground or up in trees. The Sumpit is a difficult weapon to use and it takes plenty of practice and powerful lungs to blow the dart out of the hollow of the weapon. Often, the darts are coated in a natural poison to ensure the kill. Nowadays, you can buy sumpit as a souvenir (sans darts, probably) in Sarawak and some airport stores. You can even find some at the Handcraft Complex in KL and Langkawi.
10. Sape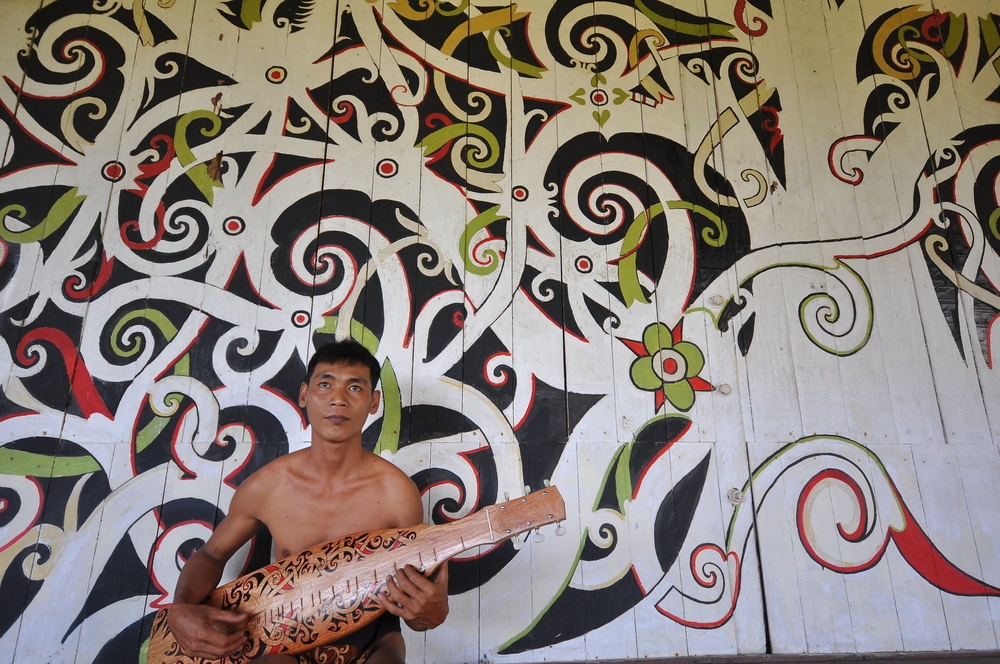 Another tradition instrument, this time musical, that you can take home as a memory of your trip to Malaysia is the sape, a musical instrument from some tribes in Sarawak. The sape is a traditional lute of the Orang Ulu in Borneo, carved from a single piece of wood and reaching over a metre in length, decorated with geometrical and tribal designs. The sape can be a little heavy for a souvenir but if you have the luggage space, it's a beautiful piece of functional art that represents the Bornean tribes of Malaysia.
11. Gamat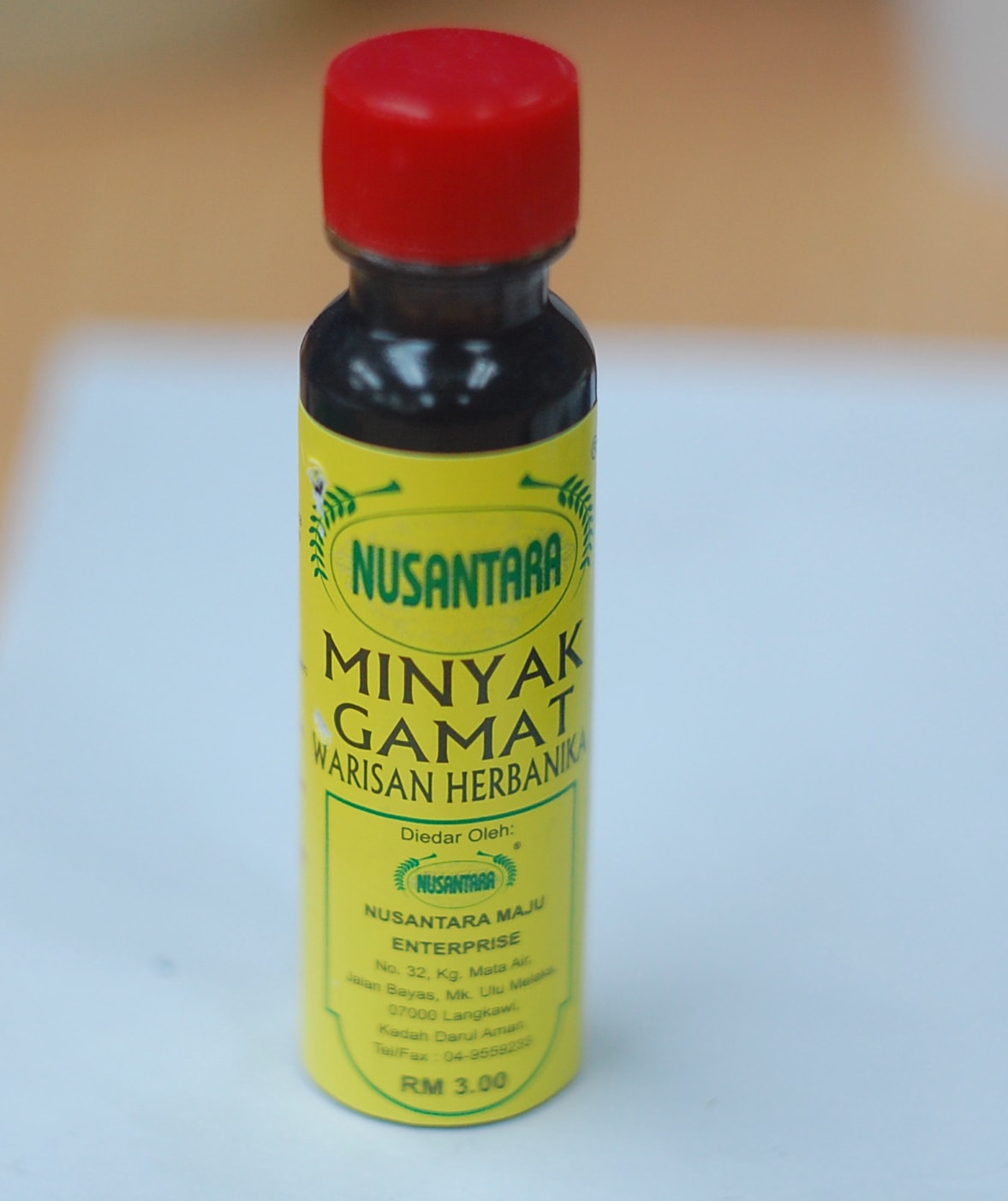 Gamat is a species of sea cucumber that is rich in protein and has medicinal values. Many Malaysians use gamat for healing cuts, burns, and even toothaches. Processed gamat is available in liquid form known as air gamat or gamat water which can be consumed. You can also find gamat mixed with other oils in something known as minyak gamat or gamat oil which is used externally, often applied to the temples when experiencing a headache. The smell is quite potent, though, so you can use it sparingly.
What else would you take home with you as a souvenir? Let us know in the comments below!
---
"ExpatGo welcomes and encourages comments, input, and divergent opinions. However, we kindly request that you use suitable language in your comments, and refrain from any sort of personal attack, hate speech, or disparaging rhetoric. Comments not in line with this are subject to removal from the site. "
Comments