When friends talk about going on a food trip to Melaka, I always think, "Ah well, that should be an easy enough trail to plan." Being a Melakan girl myself, I never really considered how challenging it was to fit everything you had to try in Melaka into a weekend. My list usually starts out simple enough – visitors have to taste the naan and tandoori at Pak Putra, lok lok at Ban Lee Siang, street eats at Jonker, and Nyonya food, of course. But when it came to narrowing down which Nyonya restaurant to visit, there is simply not enough time to go to them all.
So instead, I decided to make a list of Nyonya dishes to try, at whichever restaurant we ended up visiting. While of course the tastes may vary, and there are notably better Nyonya restaurants to visit, the dishes served across them all generally have the same level of deliciousness. Plus, the individual dishes are distinct enough in flavour, that you'll be able to recognise their notable characteristics.
1. Nyonya Laksa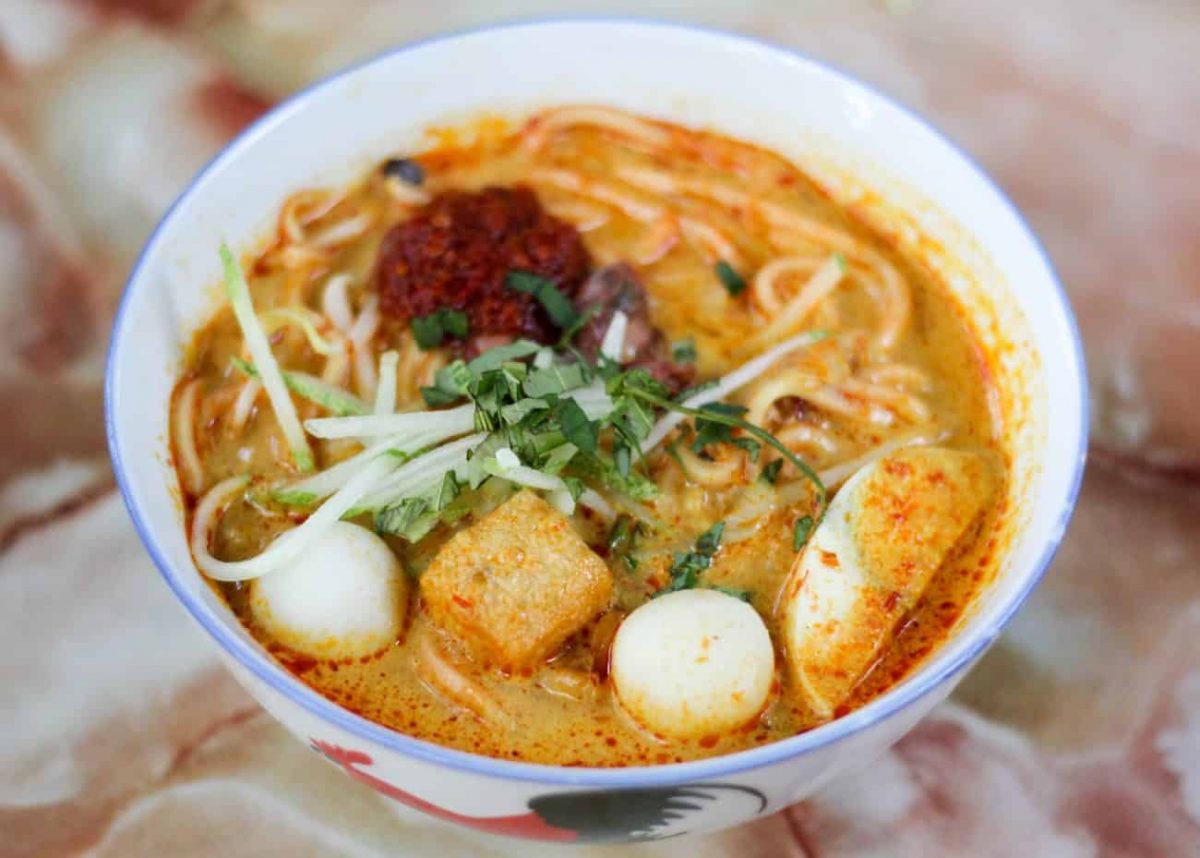 For one-plate dishes, you must try the Nyonya laksa when visiting Melaka. It is a rich, coconut-based version of laksa that's usually topped with cockles, cucumber julienne, half of a hard-boiled egg, some extra sambal, and half of a kalamansi lime. There can be a mix of taufu pok, fishcake slices, deshelled prawns, and bean sprouts. Sometimes, there's also a pinch of chopped laksa leaves (also known as polygonum, daun kesum, or Vietnamese mint) on top. Rich, creamy, and slightly spicy, this is a popular breakfast choice.
2. Mee Siam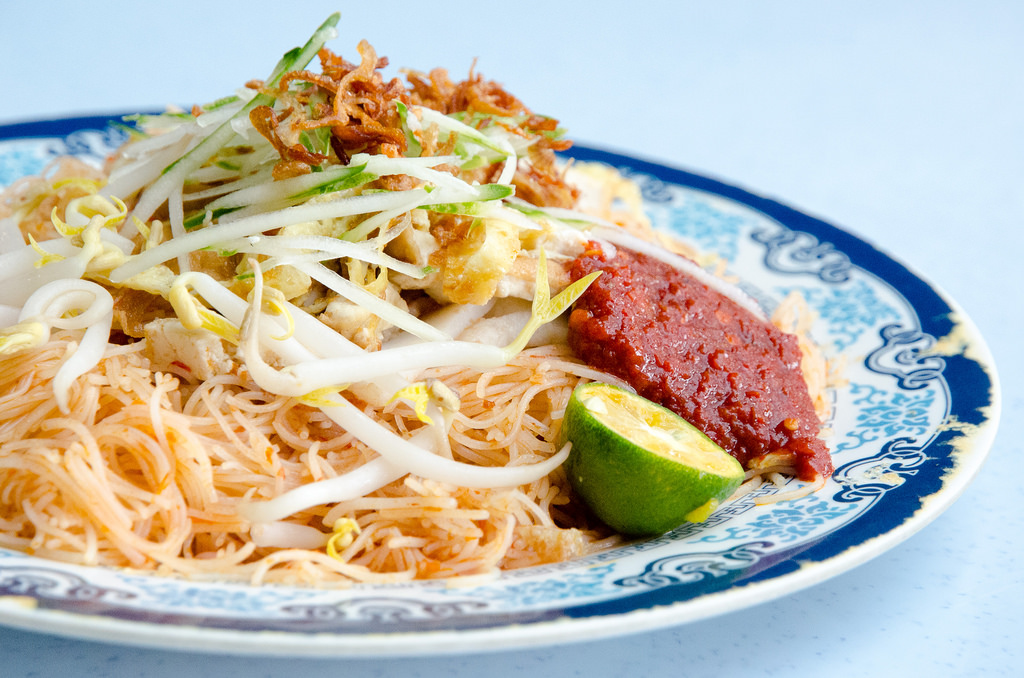 Another dish to start the day with in Melaka is the mee siam. It's a vermicelli dish that's served in a little bit of prawn stock-based broth. It's typically topped with shredded omelette, kalamansi lime halves, and fried shallot halves. Similar to the Nyonya laksa, the broth uses a mixture of prawn and fish stock as its base. Slightly tangy and just a bit spicy with a lovely prawn flavour, mee siam is served in plates with just enough broth to cover about 2 cm of the vermicelli's sitting height.
3. Lemak Nanas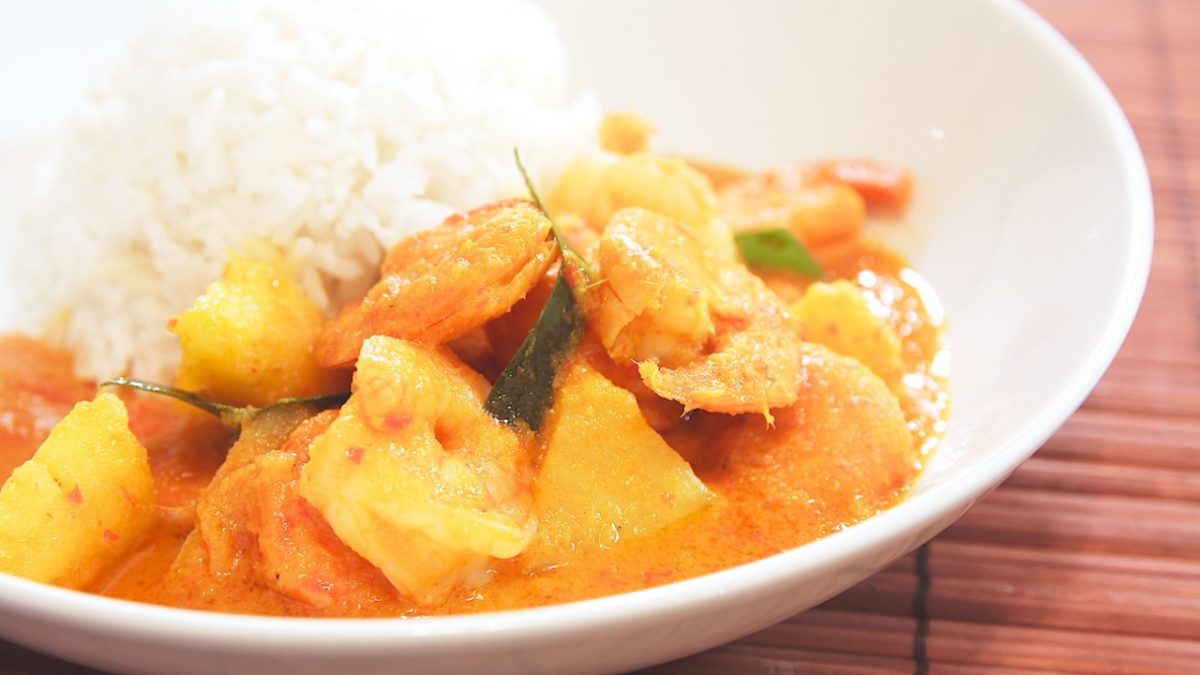 When dining in larger groups, it's nice to order a variety of dishes to share. Lemak nanas is one of my favourite Nyonya cooking dishes that uses coconut milk, hence the lemak (fat), pineapples (direct translation of nanas), and of course chilli, among other spices. Typically cooked with prawns or fish, the dish is slightly sweet and spicy, rich, and will keep you wanting for more. It's one of those dishes that should be eaten with white rice, so none of the lovely sauce is wasted.
4. Nyonya Beef Rendang
For those who like beef, try the Nyonya beef rendang when in Melaka. When cooked right, the meat is incredibly tender, easily pulls apart (almost flakily), and is chock-full of flavour. A dry curry of sorts, the rendang paste is made with a lot of spices – dried chillies, shallots, garlic, galangal, lemongrass, ginger, cinnamon, Kaffir lime leaves, curry powder, tamarind juice, and of course, coconut milk. I cannot emphasise enough how delicious this is, you'll absolutely have to order it when Nyonya food hunting in Melaka.
5. Belacan Lady's Finger
Moving on to the greens, belacan lady's finger is a relatively safe dish to try. Depending on the dish size you order, a pile of steamed lady's fingers is served topped with a large dollop of sambal belacan. Sometimes, the sambal and greens are stir-fried together. The base ingredient of the sambal belacan, is the belacan (shrimp paste or sauce), naturally. It is combined with red chillies, shallots, and some garlic, then pounded with a pestle and mortar. If weary of the spice, ask for the sambal belacan to be served on the side. An alternative vegetable to try in the Nyonya belacan style, is the pucuk pakis (a wild fern found locally). Interesting in its own right, the pucuk pakis can have a slightly 'furry' texture that might seem a little strange, but is really nothing to worry about. Please note that this dish is a stir-fry so the chilli will be unavoidable. The pucuk pakis belacan also tends to use some bird's eye chilli for extra heat, so watch out for those little things, too.
6. Sambal Petai Prawn
Not for the faint of palette, another spicy, aromatic, and some might even say, pungent, option is the sambal petai prawns. Petai is also known as bitter bean, twisted cluster bean, or more inelegantly, stink bean. And there's no two ways about it – the bean gives out a 'stinky' aroma. Then why would we eat it, you ask? I suppose you could say it's an acquired taste much like durian, for non-Malaysians or bleu cheese, for me. Stir-fry crushed garlic, shallots, prawns, and chillies, and you'll have yourself a plateful of succulent sambal petai prawns.
Yes, almost all Nyonya dishes are made with chilli, if you've noticed, though it's worth mentioning that they come in varying levels of spiciness, and are quite manageable when eaten with white rice. Then again, I am Melakan and grew up with this food, so forgive me if what seems manageable to me, isn't to you.
7. Bubur Cha Cha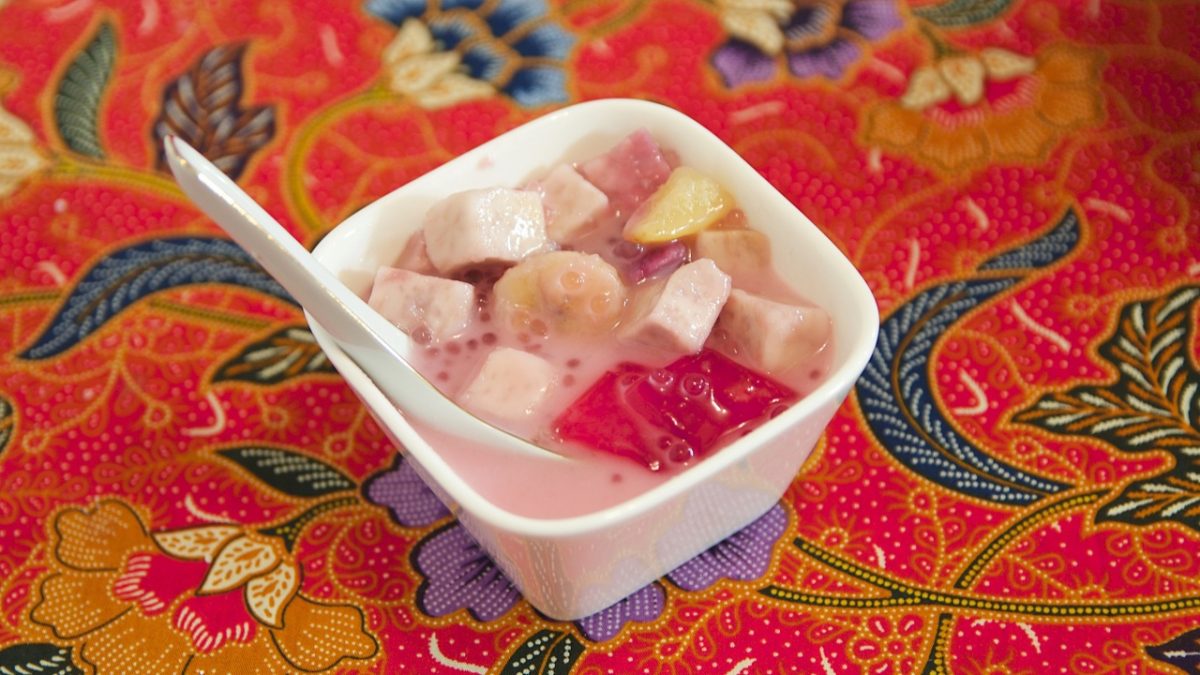 You think the meal is over, but you're mistaken. There are a variety of Nyonya desserts like the Durian bubur cha cha (or bo bo cha cha), that you should at least have a taste of. Bubur cha cha is a concoction of thick coconut milk, with sweet potato and taro cubes, as well as tapioca jelly and a little sago. Incredibly sweet and creamy, you might want to share a bowl if enjoying after a hearty Nyonya meal. Having it with durian is optional, but recommended!
8. Sago Gula Melaka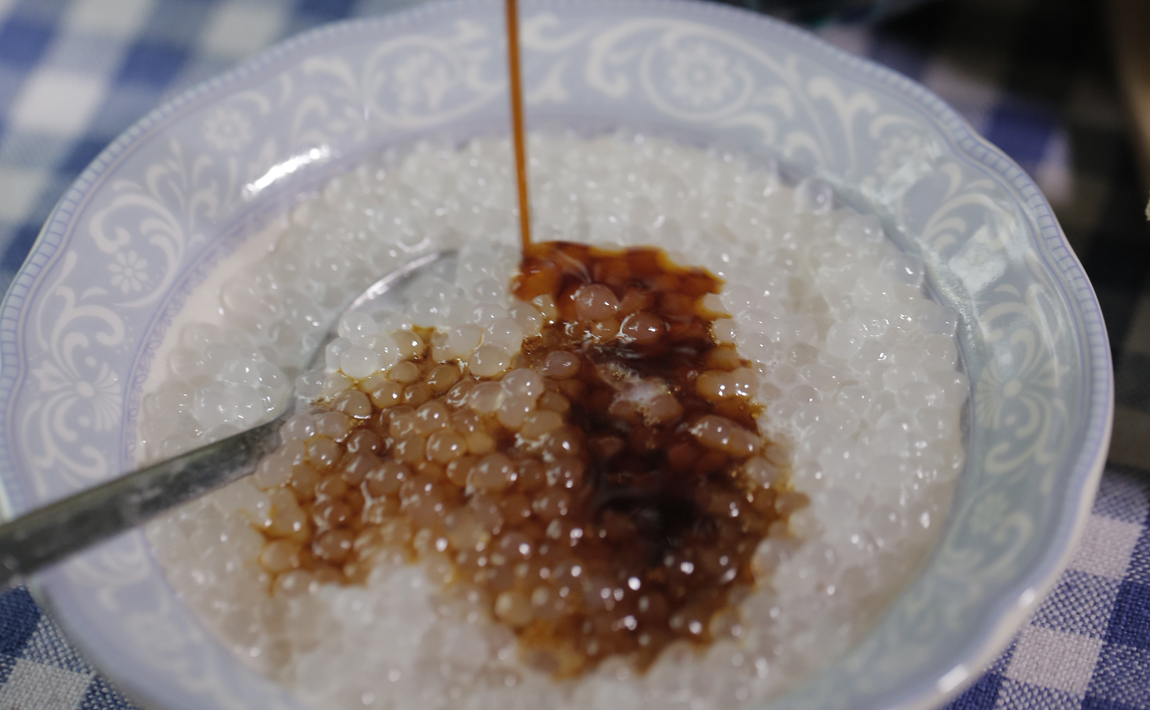 The ultimate Melaka Nyonya dessert (in my opinion), that you shouldn't leave without tasting, is the Sago Gula Melaka. Gula Melaka is also known as palm sugar, and can be bought throughout the many stalls on Jonker Street. The dessert is apparently simple to make, comprising just three ingredients – coconut milk, sago pearls, and gula Melaka. It is served in a little bowl, sometimes with some shaved ice. Trust me on this, it is an easy dessert to fall in love with. Creamy, sweet, and chilled, it's a great wrap-up of a meal in sunny Melaka. My personal favourite is by the good folks at a restaurant called Nyonya Makko , but I'm sure any other Nyonya place in Melaka would do a decent job of it, too.
---
"ExpatGo welcomes and encourages comments, input, and divergent opinions. However, we kindly request that you use suitable language in your comments, and refrain from any sort of personal attack, hate speech, or disparaging rhetoric. Comments not in line with this are subject to removal from the site. "
Comments