If you thought April 17 was just going to be another ordinary Wednesday this year, now's your chance to make it a bit more memorable. Turns out that this date is in fact celebrated as Malbec World Day, referencing the varietal wine that has almost singlehandedly transformed the wine business in Argentina. It was on this date back in 1853 when provincial governor (and later president) Domingo Faustino Sarmiento of Argentina officially made it his mission to build and grow the country's wine industry. So seize a bottle, pop the cork, and raise your glass to recognise and celebrate one of the world's favourite red wines.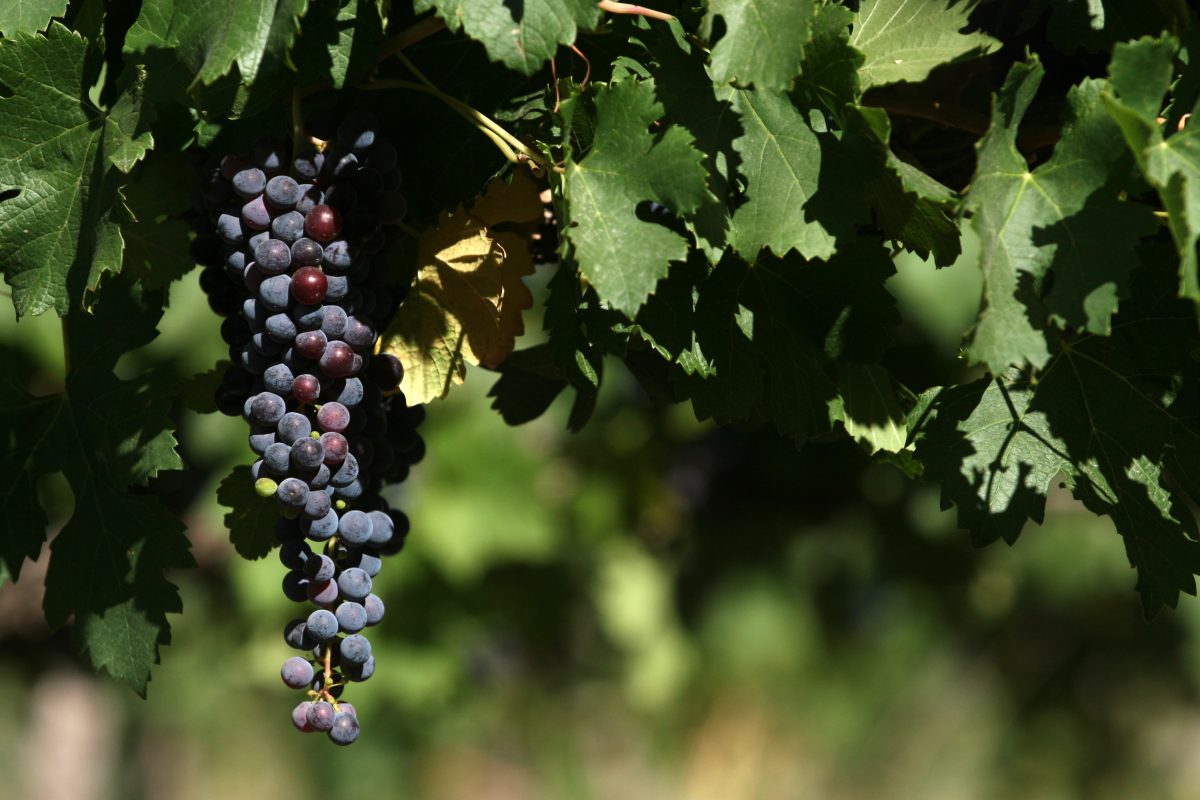 The Malbec grape was historically a major planting in Bordeaux, providing colour and fruit to the blend, but in the 20th century started to lose favour to Merlot and Cabernet Franc partly because of its sensitivities to a number of vine ailments, one of which was frost. An especially severe 1956 frost wiped out a significant portion of Malbec vines in Bordeaux, allowing many growers a chance to start anew with different varieties. While acreage began a steady decline in Bordeaux, in Argentina the grape began surging and has become a "national varietal" of a sort that is, in a way, identified specifically with Argentine wine.
The grape was first introduced to the country in the mid-19th century when Sarmiento instructed the French agronomist Miguel Pouget to bring a number of grapevine cuttings from France to Argentina. Some of the vines that Pouget brought were the very first Malbec vines to be planted in the country. During periods of economic difficulty during the 20th century, many Malbec vines were ripped out in favour of the cheaper, jug wine-producing varieties of Cereza and Criolla Grande.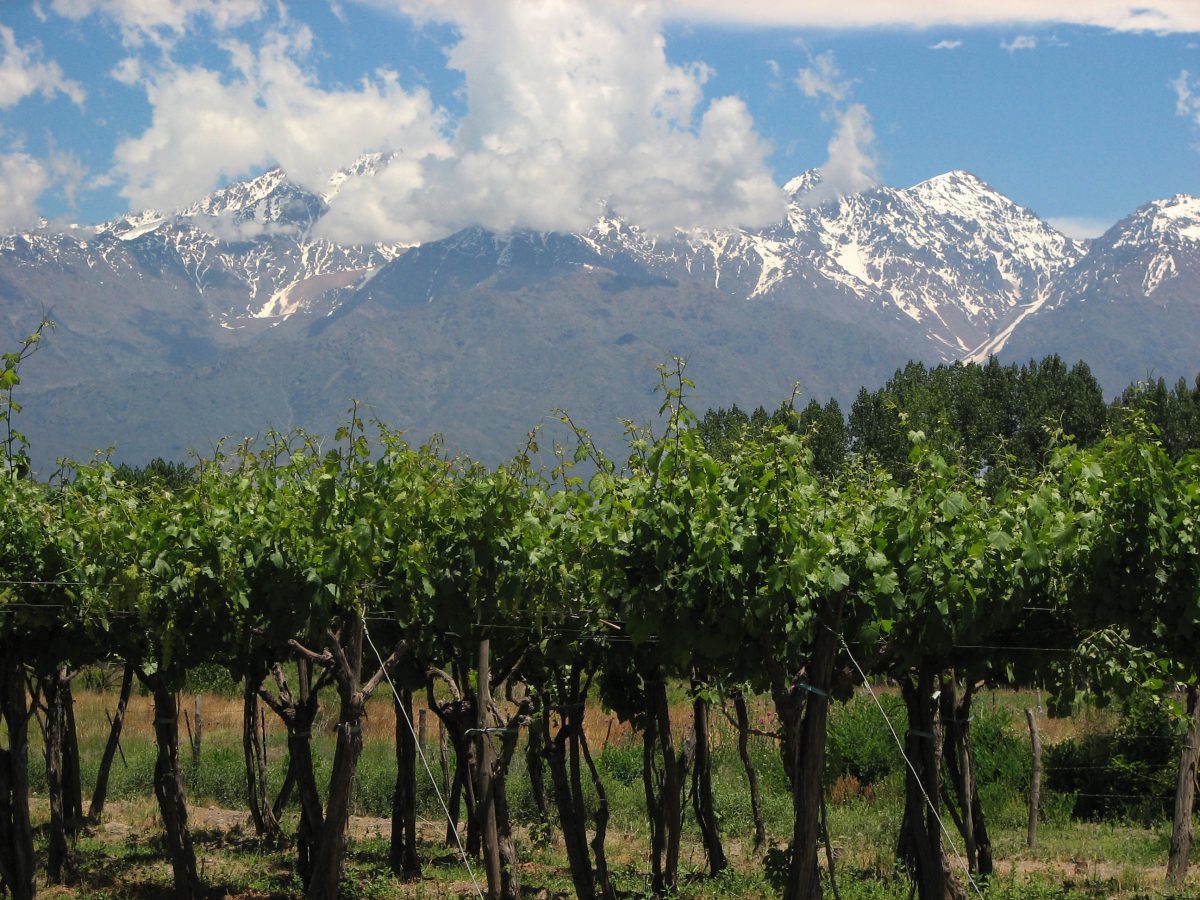 But the Malbec variety was rediscovered in the late 20th century as the Argentine wine industry shifted its focus to a higher-quality, more premium wine for export. As Argentine winemakers discovered the unique quality of wine that could be made from the grape, Malbec rose to greater prominence and is today the most widely planted red grape variety in the country. Following the variety's resurgence, wine lovers around the world – particularly in the United States – discovered and praised Argentine Malbec.
The grape clusters of Argentine Malbec are rather different from their French forebears, having smaller berries in tighter, smaller clusters. Argentine Malbec wine is characterized by its deep colour and intense fruity flavours, and while it doesn't have the robust – and some would say harsh – tannic structure of a French Malbec, being rather more plush and velvety in texture, Argentine Malbecs have nevertheless shown aging potential similar to that of their French counterparts. The soft, rounded tannins of Argentine Mendoza make this an accessible and easy-to-enjoy red wine for novices and seasoned wine aficionados alike.

Requiring ample sun for maturation, the grapes of Argentine Malbec's most-praised wineries are in the high-altitude Mendoza region, which is also the leading producer of Malbec in Argentina. However, plantings are found elsewhere throughout the country, too, in places such as La Rioja, Salta, San Juan, Catamarca, and Buenos Aires.
In 2011, Wines of Argentina, responsible for communicating the Argentine wine brand around the world, established April 17 as Malbec World Day. Lis Clément, their Head of Marketing and Communications at the time, founded this day because she was convinced this celebration would help further position Malbec as one of Argentina's wine gems. And that has seemingly been the case. Boasting excellent quality, ever surprising and diverse, Argentina's Malbec is expected to continue leading the way in positioning Argentina as one of the main oenological centres of the world.
So the short-form takeaway here? A 19th-century Argentine president made it his mission to elevate his country's fledgling wine industry by adapting French varietals to Argentina. Later, it was decided to position one varietal as the star, making it closely associated with this South American nation. These efforts succeeded, and today when wine lovers think Malbec, they think Argentina.
So enjoy a bottle of Argentine Malbec this April 17, or what the heck, any time all month, and celebrate Malbec World Day in appreciation of a truly remarkable story – a flagging wine varietal given a new lease on life by a country particularly well-suited to grow it, with the ongoing result a serendipitous one for both the Malbec varietal and the country whose wine industry it transformed.



" ExpatGo welcomes and encourages comments, input, and divergent opinions. However, we kindly request that you use suitable language in your comments, and refrain from any sort of personal attack, hate speech, or disparaging rhetoric. Comments not in line with this are subject to removal from the site. "



Comments