As Malaysia relaxes its interstate travel restrictions during the RMCO, Melaka is a destination well worth adding to your domestic travel planner. The historic city, two hours south of KL by car, enjoys a diverse and rich heritage with well-known cultural contributions from the Malays, British, Portuguese, and Dutch. At times overshadowed are the Chinese, whose own long presence in Melaka has significantly influenced that city's fascinating history. Paula Tan takes us on a journey through time and reveals the deep connection between Melaka and Chinese culture.
I stood at the gate of the house like a peasant from a previous century and just stared. It was so beautiful, and in no time, my hand automatically moved to the latch to open the grille bearing the initials CYC, only to find it locked. Over the years, every visit to Melaka would inevitably find me back in front of No. 117 Heeren Street, and it spurred me to learn more about this building that appeared straight out of another age. Standing in all its opulence directly opposite Hotel Puri, the Chee Mansion is the most breathtaking house on Melaka's famed Millionaires' Row.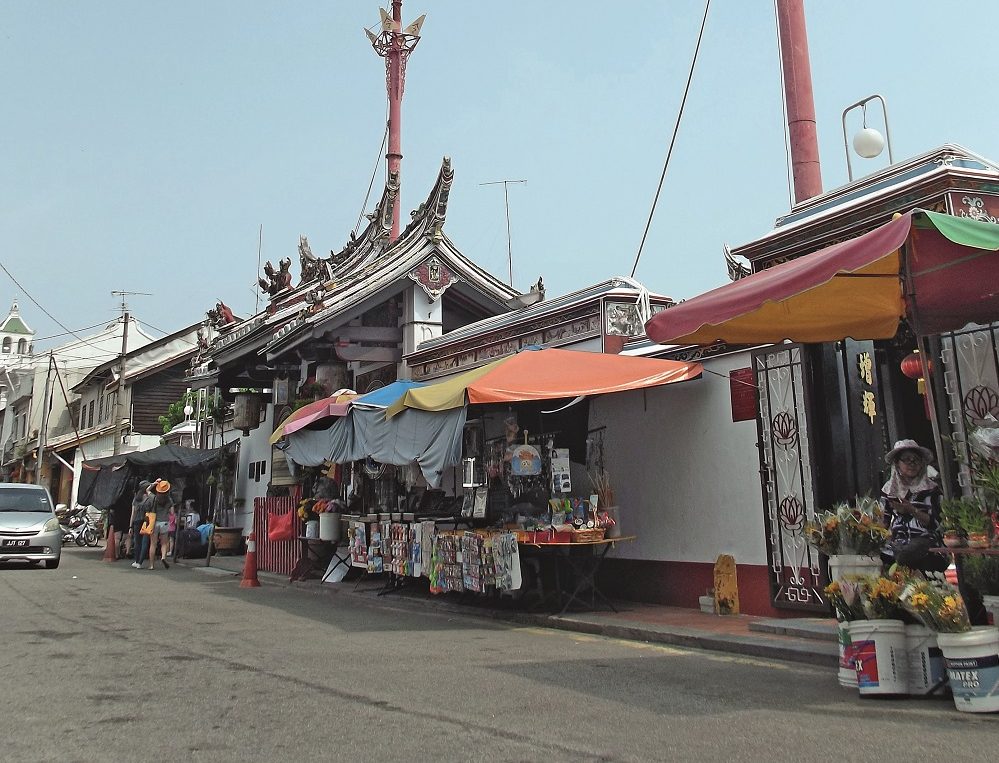 It was built circa 1906 in memory of the famed tin ore merchant Chee Yam Chuan, who was appointed head of the Hokkien community at 21, but died at 45 in 1862 from a bullet to the head. This architectural showpiece was the vision of his son, Chee Swee Cheng – Malaysia's first chairman of the Overseas Chinese Banking Corporation, better known as OCBC. Despite having opened its family photo gallery in July 2016, the building remains an ancestral shrine today, with its upkeep funded by the Yam Chuan Trust and Chee Yam Chuan's descendants of now 10th generation Malaysians.
From the era of Melaka's first Chinese princess, the fabled Hang Li Po, Chinese settlers like the Chee family have played a major role in crafting the land's illustrious history. Their living legacy continues to grow across Melaka in the present day, perpetuated by those who keep it burning. While intermarriage was common, creating a fusion of Chinese and Malay – the non-Chinese speaking Peranakan Babas and Nyonyas, Chinese culture itself has remained undiluted, albeit with a dash of Melaka flavour.
Chinese cultural echoes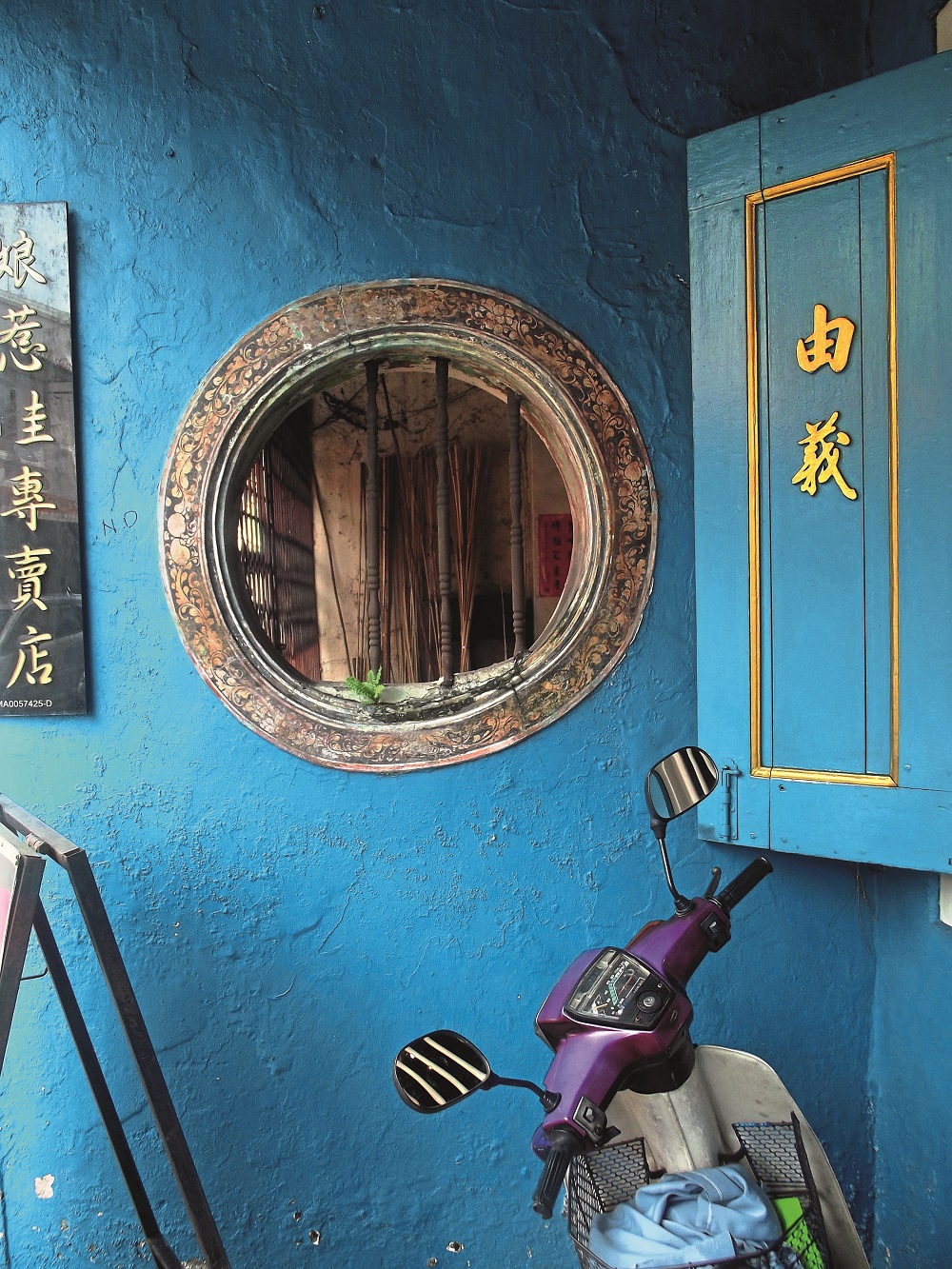 Among the most prominent landmarks left by Melaka's early Chinese were their clan or kongsi houses, dedicated to patron deities and functioning as homes to their ancestral tablets. The Chinese also brought to Malaya the kongsi system, characterized by group cohesiveness and brotherhood.
The word kongsi has since been absorbed into the Malay language, and means 'share'. A kongsi is an association of individuals from the same dialect group, or area in China. These played a benevolent role to their members and often provided help and protection for newcomers.
According to a marble tablet at 122 Heeren Street which now houses the Eng Choon Association, it was constructed in 1800, renovated in 1875, and restored in 1949. A benevolent organization, it preserved Bukit China, Melaka's largest Chinese cemetery and did this by working out an exchange of land that prevented the British authorities from displacing it.
More recently, the association has supported schools and libraries. Another such association paying testament to the past at Jonker Street is the Hokkien Huay Kuan, which served a similar function in the past, but is now where community retirees gather on weekends for karaoke sessions.
Also residing on Jonker Street is an often-overlooked polyglot letterpress museum housed in a colonial building that blends Chinese, Dutch, and Portuguese influences. Known as The Royal Press, its name was inspired by Luo Yang, one of China's four great ancient capitals and cradles of culture. Preserving the art of letterpress printing, the Royal Press is one of the oldest surviving polyglot letterpress printing houses in the world. It has withstood the ravages of time, and continues printing for a small clientele today.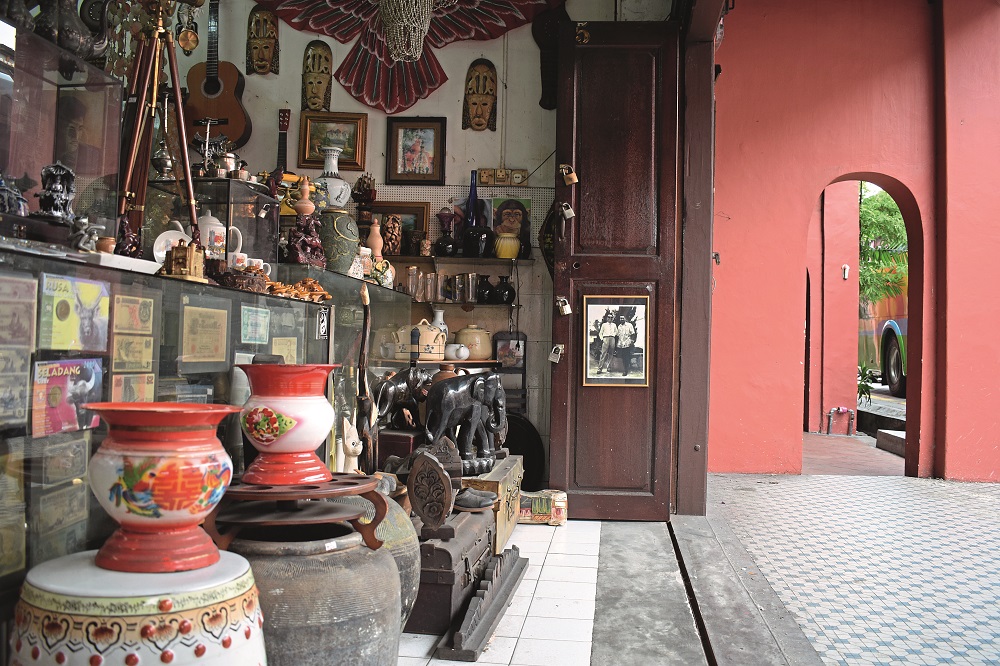 The museum houses a range of letterpress machines and printed artefacts from the time of its inception in 1938. There is also an extensive letter-block library with over 150,000 blocks in four writing systems: Roman alphabets, Chinese characters, Arabic, and Tamil scripts. Refurbished in a style as close to original as possible, The Royal Press preserves the legacy of the Lay Swee family, and was the vision of grandson Ee Soon Wei.
The temples of the time
Capturing Melaka's early Chinese settlers journey of faith and perseverance in, perhaps the most prominent way, are the temples they built. The beautiful Cheng Hoon Teng temple on Jalan Tokong is Malaysia's oldest traditional Chinese temple, founded in the 1600s by the Chinese Kapitan Tay Kie Ki.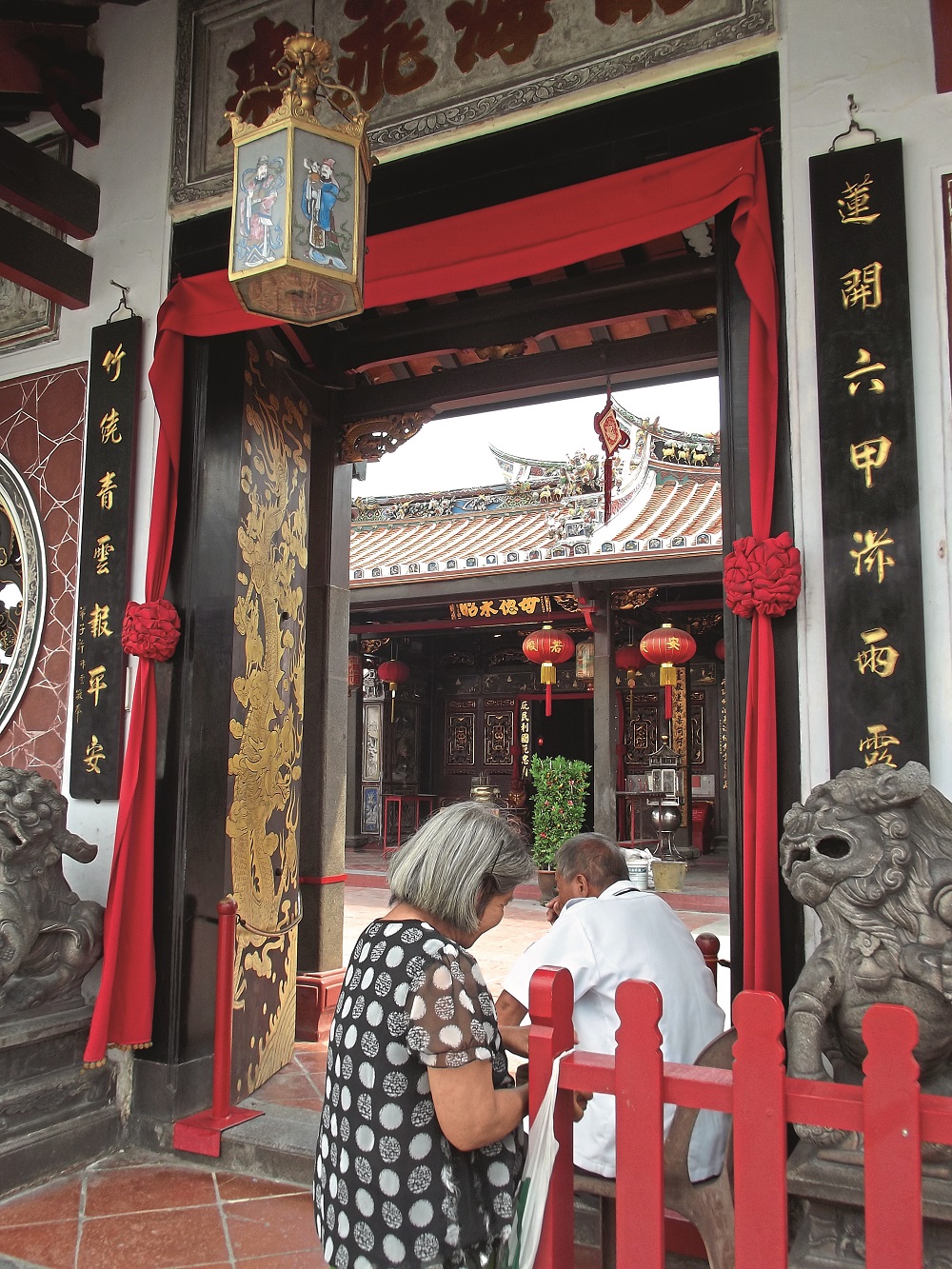 The temple's architecture reflects the skills of migrant builders and craftsmen from Fujian and Guandong, and conforms strictly to the principles of feng shui, incorporating the belief that every aspect of life is related to attaining harmony with nature.
Records in stone state that the temple was carefully laid out to ensure a balanced view of the river and high ground on either side. Aside from serving the community's religious needs in the early years, the temple also functioned as the official administrative centre and a court of justice for the Kapitans.
Recipient of a UNESCO award for outstanding architectural restoration, Cheng Hoon Teng is now overseen by a board of trustees and ranks among Southeast Asia's most significant temples.
Not too far away at Bukit China, another ancient temple graces its surroundings. With construction beginning around 1795, Po San Teng is dedicated to Tua Pek Kong, the guardian deity of the land and 12,500 graves on the nearby Bukit China hill. Contrary to popular belief, the temple is not associated with the Ming Dynasty explorer Admiral Zheng He, but linked to a legendary fish said to have saved one of his ships by using its body to stop a leak that could have led to tragedy. With its name translating to Precious Hill Temple, the temple is home to a water source known as Hang Li Po's Well, the main source of fresh water for the city from the 15th century.
An enduring influence
Bringing with them to Melaka their customs and lifestyle, the early Chinese made a profound impact in the fashion trends of their time, and of this country. Even now, no self-respecting Chinese bride goes through her wedding without wearing an elaborate brocade cheongsam or qipao, and all Chinese newlyweds still serve tea to their parents and elders in a traditional ceremony of respect.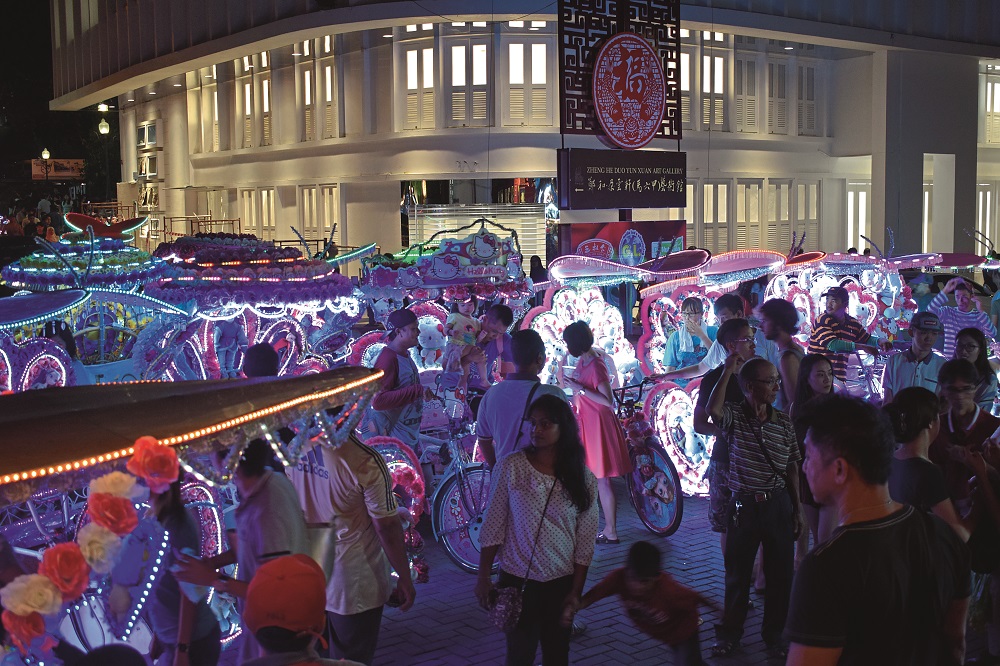 The lunar new year sees many Malaysian women resplendent in their cheongsams, and on Jonker Street, a shop remains where one can purchase stylish cheongsams still tailored in the way they used to be decades ago. Having been in operation for a mere 16 years, Hua Mei cheongsam shop recreates this flattering feminine costume that dates back to the 17th-century Manchu or Qing Dynasty. The garment is available in its authentic form, as well as with a modern slant on the original design.
While on a cultural shopping trip, indulge your sense of whimsy with a handmade pair of Chinese clogs. Once typical Chinese footwear for heavy labour, these elevated wooden slippers were originally designed to protect feet from wet and dirty conditions at farms, factories and tin mines. Now reproduced in their signature red at Old Town Clog Shoes on Jonker Street, they make attractive souvenirs from a forgotten time. The store supplies original handmade wooden clogs and a fine selection of hand-stitched beaded shoes, overseeing the entire process of creation, from cutting to painting.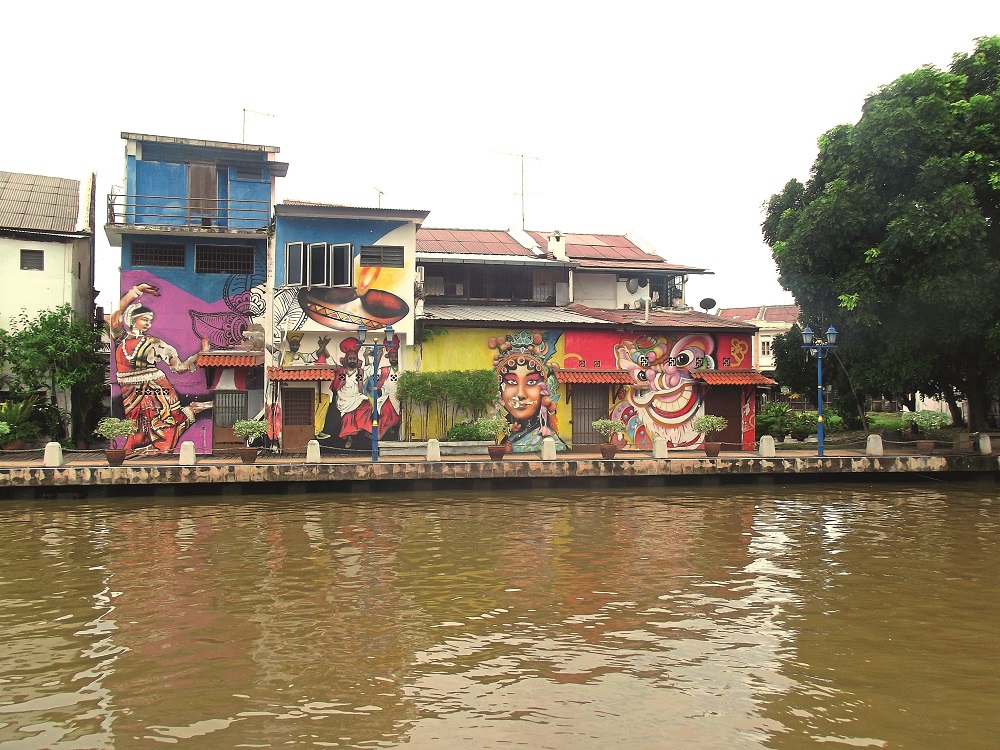 A visit to Melaka at any point of the year reveals a living record of its first Chinese settlers. From the elaborate practices during the Hungry Ghost festival, to cuisine like the red eggs and "red tortoise" bean paste cakes that commemorate a baby turning one month old, the imprint of these proud people lives on. The Chinese once came to seek their fortune on Melaka's shores, and in doing so, they merged with the rich local tapestry without losing sight of who they were. In the reflection of feng shui mirrors on a kopitiam wall, I contemplate the centuries-old street outside – a glimpse of what they left behind, in the land they chose to call home.
---
"ExpatGo welcomes and encourages comments, input, and divergent opinions. However, we kindly request that you use suitable language in your comments, and refrain from any sort of personal attack, hate speech, or disparaging rhetoric. Comments not in line with this are subject to removal from the site. "
Comments