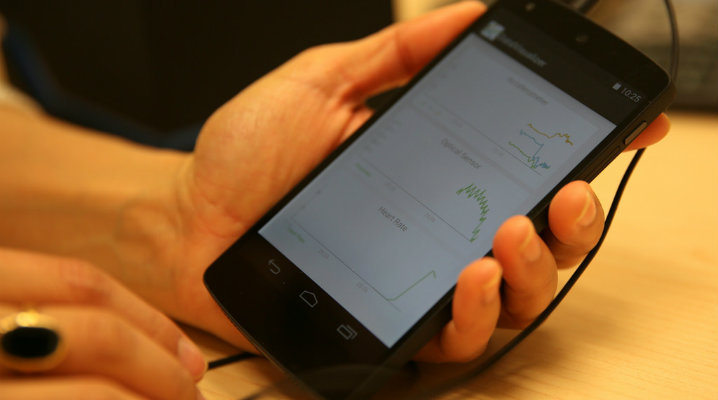 In the age of smartphones, choosing a wireless service provider can be a daunting task. Which carrier will offer the best value for money? Which will give you the highest data quota? Confusion is inevitable, given the wide variety of prepaid and postpaid plans out there.
That's where we come in. Instead of trying to compare and contrast every single detail of every single plan, perhaps there's an easier way. Why not take a look at some of the key features that the different wireless carriers offer? Are you a texting demon? Do you Facebook constantly? Scroll down and you might very quickly find out which phone plan will suit your needs best.
If you are the meticulous type, however, and you want a comprehensive breakdown of the key features to consider when looking at plans, then hop over to this article: What's the Best Mobile Service Provider in Malaysia?
With no further ado, here are Leaping Post's tips when it comes to selecting phone plans by the perks they offer:
I want some free data!
I mean, who gives away free stuff these days? Maxis Hotlink prepaid does, and so does U Mobile. These prepaid connections are the best if you're on a tight budget. With Maxis Hotlink, you pay regular flat rates for calls and SMSs, but best of all, you get free data. U Mobile prepaid users also get free unlimited data, and free in-network calls. Of course these data connections are not the fastest, but they're free, and perfectly usable. Did I mention that they're free?
I want to TextMore, TalkMore, or SurfMore.
Maxis is great at providing pre-customized plans for a range of customers and preferences. Do you need a cheap texting plan? Then the Maxis TextMore postpaid plan may work for you. For just RM 28/month, you'll get 200 SMSs and 100 minutes of talk time.
If you enjoy chatting, on the other hand – what about Maxis's TalkMore plans? The monthly commitment starts at RM 28 (for 200 minutes of talk time and 100 SMSs), but better still, once you've exceeded your monthly quota you'll only pay 6 sen per minute or per SMS. If you're a heavier user, TalkMore 48 and 78 offer even better deals.
If all you do is surf the internet and eat up your data allowance, then you probably need the Maxis SurfMore plan. You get 2GB/month with SurfMore50, and 5GB/month with SurfMore75. (You can also add supplementary SurfMore30 lines for family members.)
All I want is a plan with a flat rate. Help!
What about Celcom postpaid? Celcom First offers the Prime, Premier, and Elite plans, which all enjoy one flat rate to all networks, at any time. Your monthly commitment starts at RM 40/month, and the flat rate prices range between 15 to 10 sen depending on the plan. This flat rate is for voice minutes, video minutes, SMS, and MMS. 
I need lots of access to Facebook, Twitter, and Whatsapp.
Try Maxis Bites. You need an existing Maxis plan to purchase this RM 8per month add-on, but you get unlimited Facebook, Twitter, and Whatsapp access.
I only want to pay on a daily basis.
Got commitment issues? Tune Talk might work for you – they've got an ongoing 38 sen/day promotion that let's you make 10 sen/min calls to any network, and send 1 sen SMSs to Tune Talk numbers. Then they've got the 88 sen/day promotion, which gives you 50MB of data. Sounds like a deal to me.
I want a full plan that doesn't require a contract.
If you don't want to sign a contract, DiGi's SmartPlan88 offers you a nice package. You'll get 4GB worth of data, 300 mins and 300 SMSs per month.
I talk to my mum and my brother every day. Give me a good deal.
Maxis Family Plan is flexible, and offers lots of perks. 15 hours of free talk time and 1,500 free SMSs between family lines, for starters. The monthly commitment fee is only RM 30, and you can also adjust monthly spend limits, or opt for the family budget plan.
Sharing is caring: I want a plan that can be shared across SIM cards.
U Mobile might be for you. They've got a handy feature that allows you to share your minutes and data allowance with up to 3 additional SIM cards! You'll pay just RM 10 per SIM card, per month. This basically allows you and three other people to share your data quota and talk time. It works well, especially if you want to share with friends, and not just family.
I need to make lots of calls to people on the same network as me.
Again, U Mobile wins. With the Unlimited plan, you can call other U Mobile users for free. You also get unlimited data usage! In reality, however, this simply means that you can surf the Internet at reduced speeds, once your high-speed quota has been used up.
I only ever talk to one person on the phone…
If this describes you, go for U Mobile's U Buddy add-on. It costs RM 10/month, and it gives you 5 hours worth of talk time to any U Mobile subscriber, although of course you won't need this if you're already on the Unlimited plan.
Flexible payments: Pay monthly or via prepaid reload cards
If you want some flexibility in terms of how you pay your bill every month, Celcom offers you this. You can pay your monthly bill either by settling regular postpaid invoices, or you can pay via prepaid reload cards.
Give me more!
What do you think of this list? Do you have any other great offers or suggestions to share with Leaping Post readers? Leave us a comment below.
RELATED SMARTPHONE ARTICLES:
MALAYSIA GUIDES:
Edited by Yi Xing
Photo credit: IntelFreePress / Foter / CC BY-SA
---
"ExpatGo welcomes and encourages comments, input, and divergent opinions. However, we kindly request that you use suitable language in your comments, and refrain from any sort of personal attack, hate speech, or disparaging rhetoric. Comments not in line with this are subject to removal from the site. "
Comments