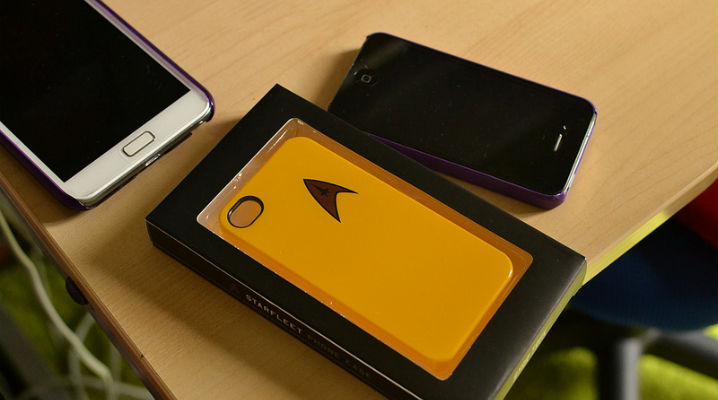 These days, everyone from your grandmother, a 10 year old, to the kitchen help can be seen with the latest smartphone in their hands.
Having a smartphone should make things easier for you because you can constantly check emails, text message, stalk friends on social media, manage appointments, get directions, surf the net, takes notes, set reminders, read the news, play games, shop online, listen to music, watch movies, manage finances, and so much more.But how do you know which is the best smartphone for you?
Well, we've outlined a 6-step guide for choosing the best smartphone for you in Malaysia.
SEE ALSO: 6 Popular Smartphones in Malaysia That You Should Know
1. Operating System (OS)
Picking the right operating system (OS) is crucial. While all operating systems can connect you to the World Wide Web, let you check emails, make phone calls and play games, each OS has its pros and cons. The three OSs you should be looking at are Android, iOS and Windows. Of course there is BlackBerry, but due to its severe struggles many people's interest in that smartphone is fading. So, we'll focus on the big three.
I. Google Android
The Android OS, Google's smartphone operating system, is available on a wide range of phones, with different prices, screen sizes and hardware capabilities. This is unlike Apple's OS called, called iOS, which is only available on Apple's mobile devices.
Most smartphones (except the Blackberry, Nokia and iPhone) run on Android, such as Samsung, HTC, LG, Motorola and more. Android is an open source operating system, providing greater flexibility for phone manufacturers to easily innovate and customize Google's software. The bad thing is some of Android Smartphone interfaces can become cluttered and a hassle to navigate.
Geeks and tech-savvy people swear by Android because it is open source and offers more advanced features. This makes the Android phone a good choice for those that are a bit more adept at technology or those that use multiple Google products. Companies like Samsung are making Android phones that are more easy to use. Thus, Samsung is a good choice if you are planning to give an Android phone to a non tech-savvy person.
Lastly, Android's Google Play store offers more than one million apps, which means you should have access to all the smartphone tools you'll need.
Key takeaways: most commonly used smartphone platform; open source and offers more advanced features; popular with techie people
II. Apple iOS
iOS is only used on Apple devices such as the iPhone, the iPad and iPad Mini, iPod Touch and second generation Apple TV. The operating system was recently completely overhauled with iOS 7, which offers a much cleaner and more modern look, and improved multitasking. iOS offers the most intuitive smartphone operating system; it is easy to use and most of the features are not difficult to figure out.
The Apple App Store also is known for having the best selection of quality apps; however Android ranks a very closely. Most importantly, most of these apps are not meant for tech-savvy people.
Additionally, if you already have other Apple products, then the iPhone can be even more appealing. Apple products (e.g. iMac, MacBook, iPod, iPad) are great at synchronizing with each other, which can be super convenient. For example, you can easily access and update your messages, reminders, appointments, email, music, across all your devices.
Key takeaways: most intuitive smartphone operating system; best selection of quality apps; works superbly with other Apple products
III. Microsoft Windows
The Microsoft Windows OS is best if you want to integrate your smartphone with Microsoft Office applications and Xbox games, videos and music. The phone integrates very well with these applications. The Nokia Lumia phones have played a significant role in raising the profile of the Windows phone. The platform displays Live Tiles interface . These tiles are easy to customize as well.
Also, this operating system is better suited for those who are not that interested in apps. While the Windows Phone Store has about 200,000 apps, they still have a lot of catching up to do to reach the same playing field as Google Android and Apple iOS's app markets.
Key takeaways: best if you want to integrate your smartphone with Microsoft Office; also better suited for those who are not interested in apps, as their app market is significantly smaller
2. Screen Size
The screen size of your smartphone depends on your personal taste, the type of phone and operating system (e.g. iOS, Android, or Windows) that you want. The trend at the moment is big screen phones, or phablets (display screens with 5 inches of space or more).
Here is a snapshot of some of the major smartphone screen sizes:
iPhone 5s, which runs iOS, is one of the smaller smartphone screens at 4-inches
Samsung Galaxy Note III, which runs Android, is 5.7 inches
Nokia Lumia, which runs Windows, is one of the larger smartphone screens is 6-inches
The large smartphone screens can be great for viewing images, watching videos, and other activities requiring larger visual space.  However, the downside with the larger screens is that they can be more difficult to operate with one hand, and they can be bulky to fit in your pocket. While the larger visual screens can look visually attractive, you should remember the smartphone is a mobile device that is designed to be used on-the-go, rather than a visual entertainment piece.
If you have a tablet or a small laptop, you'll probably find the extra visual space on a larger smartphone screen to be unnecessary, perhaps even cumbersome. So, in that scenario, pay more attention to the other aspects of a smartphone when considering a purchase.  If you don't have a tablet or laptop, you may want that larger smartphone with the extra visual real estate, and you should consider this screen size.
3. Technical Specs
Processor
Your smartphone's processor or central processing unit (CPU) is a key factor for how fast your phone processes data. If you're buying the latest smartphone model to use for daily tasks, you won't need to worry about this. So, you can probably skip this section.
However, if you want to use more advanced applications or play videos games on your smartphone, you should pay closer attention to the processor.
Android and Windows Phones: Qualcomm's Snapdragon 800
The top-of-the-line processor for Android and Windows phones is Qualcomm's Snapdragon 800. This processor lets you have a smoother experience with your smartphone for multitasking and applications with high powered graphics. It also should give you a longer battery life. This new processor was made to deliver the highest-quality mobile video, imaging and graphics experiences at Ultra HD resolution.
The Snapdragon 800 is available on the LF G Flex, Sony Xperia Z1s and Z1, Samsung Galaxy Note 3, Google Nexus 5, Nokia Lumia 1520 and a number of tablets. Soon to be released is the Snapdragon 805.
A lower spec processor would be the Snapdragon 600, which can be found inside HTC's One and in the MotoX. Phones like the Galaxy S4 Mini are powered using the Snapdragon 400.
Apple iOS iPhones: A7 Chip
The iPhone 5s has Apple's A7 chip which offers 64-bit power. According to Apple, this new chip is twice as fast and has double the amount of graphics than its previous A6 CPU, which is in the iPhone 5c. The A7 also has a new image processor (first introduced in the A5) which helps the phone's camera stabilize its image, and  improve colour correction and light balancing.
RAM
A phone's Random-access memory (RAM) also plays a critical role in how well applications process. Basically, RAM relates to how much information your smartphone can process at one time. Thus, if you are running a very complicated application or many applications simultaneously, you'll want more RAM.
Most devices today offer up to 2GB to 3GB of RAM. Lower RAM of 1GB or 1.5GB can be found in lower-end and midrange phones.
Screen Quality
The brightness, sharpness and display colour play an important part in your smartphone purchase. Smartphone manufacturers have come up with enough names to confuse anyone with terms such as ClearBlack, AMOLED, Retina Display, 720p, Super sensitive and more.
What you need to know is that the best resolution right now is 1080p. It is also the highest common high-definition screen resolution and measures 1920 pixels X 1080 pixels.  The 720p is a lower high-definition designation (1280 X 720 pixels), but it still delivers pretty good image quality.
The HD Super AMOLED found on most Samsung phones are known for producing rich colours while Apple's Retina Display which serves up a 1136 X 640 pixel resolution are known for its crystal clear displays.
The best advice though is to look at the screen before purchasing it. Try putting it under bright lights if you really want to test the glare factor.
Storage Space
Let's face it, you know you are going to store practically everything on your smartphone: phone numbers, email addresses, pictures, videos, music, e-books, games, apps, and more. So, it is important that you get a smartphone with lots of storage space. This is particularly important now, since most smartphones now don't come with an external memory card slot.
You might think a 16GB internal memory is sufficient for your needs, but it's probably better to get something with a 32GB space, if you intend to use lots of apps, take photos, or record video . Of course the bigger the memory space, the bigger the price tag. But a little extra money spent on a little extra memory space will go a long way, especially since many Smartphones don't offer expandable storage.
4. Camera
More and more people are depending on their smartphones to capture photos. For taking photos, smartphones are easy to carry and you typically carry one anyway, unlike a standalone camera which you need to proactively think about bringing with you. Thus, it's wise to have a smartphone with a decent camera.
Don't choose a smartphone's camera based on the number of megapixels. Why? Because megapixels do not determine the quality of your image. An image sensor's megapixel count only describes the maximum size your image can be viewed at without a loss of image quality, which is why the megapixel rating is not exactly the best measurement for evaluating the camera.
Instead of focusing on megapixels, consider a smartphone camera's features and attributes. Below are some features and attributes of popular smartphones in Malaysia.
iPhone 5s Camera: The iPhone 5s has an 8MP camera. Apple has increased the size of the pixels, with a 15% increase in the size of the sensor. This, according to Apple, combined with its increased aperture size will give way to better low-light performance. The camera on the 5s also comes with better flash. It has two different LED bulbs to better match the colour temperature of the subject. No more weird blue tones when you use a flash!
Samsung S4 Camera: The Samsung S4 has a cool feature where you can automatically erase a blurry figure from the background. You can also make your own animated GIFs. The Note 3 has a 13MP camera and also comes with the Eraser and other cool modes for you to experiment with.
Nokia Lumia: We hear Nokia's Lumia 1020 has a pretty good camera. With a ridiculous 41MP sensor, the camera has optical image stabilization (no more shaky images). It also has some advanced camera controls with manual settings for you to capture some professional looking photographs. The HTC One, on the other hand, has a 4MP resolution, but it is said that the phone's camera works well for low-light photography.
5. Battery Life
What's the point of owning a swanky looking smartphone with cool apps and a high-end camera when you have to charge it two or three times a day? The whole point of owning a smartphone is so you can do a number of things on it all day, on-the-go. This is why a smartphone with a good battery life is something you need to consider.
One way to judge the battery life of a smartphone is to look at the mAh (milliamp hours), which is a unit for measuring electric power time (most commonly used to describe total amount of energy a battery can store at one time). The higher the mAh, the longer the battery will last. Try and look for something as close to 3,000 mAh, or above, for longer battery life. But, no matter how high the mAh is on your phone's battery life, it also depends on your usage, how long you are online, how long you use it for video streaming and so on.
Phone Arena published their test results for popular smartphones' battery life. They measured battery life running a custom web-script, designed to replicate the power consumption of typical real-life usage:
LG G2: 6h 48min
Samsung Galaxy Note 2: 6h 8min
HTC One: 5h 45min
Apple iPhone 5s: 5h 2min
Samsung Galaxy S4: 4h 59min
Sony Xperia Z1: 4h 43min
Apple iPhone 5: 4h 22min
6. Malaysian Mobile Service Provider
Once you have your smartphone, it is time to pick the right mobile network carrier. If you plan to use a prepaid service, then this is less important. However, if you're planning to use a postpaid service, then you should pay closer attention to which mobile service provider you choose with your phone. The postpaid service contracts typically provide a discount on the smartphone, so you'll want to make sure you choose the right mobile service provider. The four major mobile service providers in Malaysia are Maxis, Celcom, DiGi, and U Mobile. We've written a guide here explaining how to choose the best mobile service provider in Malaysia.
What's your favourite smartphone in Malaysia? Post a thought in the comments below.
MORE SMARTPHONE STORIES:
MALAYSIA GUIDES:
Photo credit: kawaiikiri / Foter / CC BY-S
---
"ExpatGo welcomes and encourages comments, input, and divergent opinions. However, we kindly request that you use suitable language in your comments, and refrain from any sort of personal attack, hate speech, or disparaging rhetoric. Comments not in line with this are subject to removal from the site. "
Comments