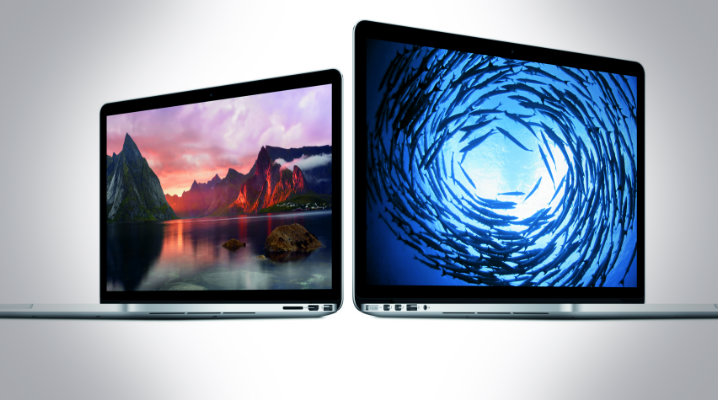 When it comes to buying a laptop in Malaysia there are a few things you might want to consider. Laptops come in a variety of sizes and shapes. A good question to start with is, 'What do you want to use your laptop for'? Figuring out what you want out of your laptop will help you narrow down the vast number of options available. Finding a laptop to fit your lifestyle is half the decision made. Below, we guide you through the process of selecting the best laptop based on the size, the operating system it comes with, technical specifications and price among others.
SEE ALSO: How to Choose the Best Smartphone in Malaysia
1. Operating System: Mac or Windows
The operating system is the first thing we will discuss here. Among all operating systems out there, only two are commercially popular – Microsoft Windows and Apple's Mac OS X. Google is also trying to make their Chrome operating system more popular. One of the distinguishing features between these Windows and Mac OS is that Windows is highly flexible and a lot less expensive. Mac OS works excellently on all Apple computers and tablets, but may not be that great on a windows based PC. Also, Macs are highly expensive (Mac notebooks start at RM3,280) when compared to Windows notepads (you can get a brand new one for under RM1,300).
Mac and Windows OS also differ significantly in design and functionality. If you have been using Windows based laptops or desktops all your life, switching to a Mac can be difficult. Here's more detail below.
Windows OS: The latest Windows OS is version 8.1, which is available for touch-screen, convertible notebooks, which turn into tablets in a jiffy. The OS has a number of compatible apps that make navigating easier in the touch-screen mode as well as the desktop mode of the tablet, or convertible notebook of your choice. The new user interface of this OS is also a good break from the usual Windows features like the start menu, taskbar etc.
Mac OS X: If you are looking at Mac OS X notebooks, the latest options you can choose from include the ultra thin MacBook Air and MacBook Pro. The latest version of Mac OS X is the Mavericks, which these two notepads are equipped with. The operating system is outstanding in terms of the display quality, and installation and use of software programs. The design of these notebooks, combined with quality touchpad for smooth operation, makes them the desired choice of many. Then again, price should not be a constraint when you eye a Mac.
Chrome OS: Some laptops and tablets are also compatible with the new Google Chrome OS. Known as Chromebooks, these notepads come pre-installed with Google's Chrome browser, and are highly functional in a web-centric environment backed by a number of applications. These devices, however, are typically not as useful offline.
2. Laptop Size
Choose the right Laptop size can be very important, especially if you plan to carry the device with you frequently. Here are the three main types of sizes.
Large laptops (17" screens and above) – It is not always the case that biggest is best, but large laptops will give you your entertainment's worth when watching your videos and playing your games. Bigger displays also mean more work utility, especially if you use photo/video editing programs. Plus higher end models pack the hardware and power to run the memory consuming computer games and software that their smaller laptops are incapable of. Large laptops run on more energy however. The extra size and weight also make them unwieldy and cumbersome to carry on-the-go.
Mid-size laptops (13"-16") – Or you could search somewhere in the middle for the perfect fit. For the average user, mid-size laptops give you all the essential laptop-options: videos, music, games, web surfing and more. Mid-size laptops are cheaper than their wider-screen counterparts, and generally run as well. For users who carry their work and university assignments with them place to place, a portable mid-size laptop is ideal. If weight is still an issue, those who can afford have the option of going for a super light ultrabook or Macbook, if you like Apple products. Add-ons like an external screen are always an option for home or office use.
Small laptops (12" and below). Small can be good, especially if you are looking for ultra portability, affordability and low energy use. Of course the major downside to small laptops is the lack of power to run most software without the lag.  However if your laptop use is limited to web browsing, word processing and other basic uses, a small laptop may be just the thing for you. Small laptops include the whole range of netbooks that are perfect to carry around in a small bag or even under your arm. The small screen size may take away from the entertainment, but the price, portability and utility will well make up for it.
3. Durability
Durability of the laptop should be considered before you make a choice. Durability here refers to the lifespan of the device, which can vary from one laptop to another based on the build and make. Any given day, a notebook is much sturdier than the delicate tablets and hybrids (discussed further below). Most laptops today are designed for durability and are built to last a couple of years or more.
If you need a laptop to work within the comfort of your home or a plush office, both safe environments for using laptops and other devices, any laptop with the required technical specs should do. But if your work is mostly outdoors, and if your laptop will be used in open spaces, like at a construction site, forest areas, deserts or in the battlefield, then you will need a really sturdy laptop tested to survive impact and function in extreme weather conditions.
Lenovo is the top brand that has been offering solid laptops for rugged use outdoors. Recently, Dell also launched its line of rugged laptops called Dell Latitude for computing in the field. The laptop also has a great battery life, which is another important thing to consider before buying a laptop in Malaysia.
4. Keyboard and Trackpad
The OS and the technical specs of the laptop you choose may be top class, but they are no good if the keyboard and trackpad of the laptop are not user-friendly. Agreed that you can use an external mouse and a keyboard to navigate through your laptop, but if you do, the laptop becomes less portable. And why would anyone spend on a laptop that is not portable?
So, the quality of the keyboard and the trackpad of the notebooks you are gauging should also be compared before you make a choice.
Keyboard: Here is what you should look at to check the quality of the keyboard.
Are the keys on the keyboard well-spaced? The broad desktop keyboards are well-spaced and in comparison to those, a laptop keyboard can seem cramped.
Key construction or design of the keys – not all keyboards have classic tapered-design keys anymore. Made of different materials and in different shapes, the keys can be slippery, wobbly and fragile, making them less usable.
Is the layout of the keyboard what you are used to? Believe me, when you are used to one type of layout, getting used to another can be a hassle!
The size of the keyboard and the material used also depends on the size of the laptop and its make. Smaller sized laptops have smaller, cramped keyboards, while those with bigger screens come with well-spaced keys for ease of use.
Trackpad: The trackpad functions like the mouse, except it is not a mouse. Also known as the touchpad, the trackpad is the small space right below the keyboard of the laptop, with two buttons acting as right and left click buttons of the mouse. The trackpad is operated by hand, or just fingers. A good trackpad is smooth and allows easy movement of the fingers. So check if the touchpad is smooth or if it is too rough that you have to put a lot of effort to move the cursor on the screen. Also, check how comfortable you are with the buttons. Is it easy to click them, or are they too hard or too mushy?
If you feel that you'd rather use a mouse rather than that trackpad, maybe you should look at another laptop.
5. Technical Specs
A laptop is more than just external appearance, the keyboard or the screen size. That brings us to the another mportant aspect of choosing a laptop – the technical specs. Here are the tech specs that you must check before you shortlist a laptop for purchase.
CPU – The processing power of your laptop, which depends on the Central Processing Unit or CPU, will determine how fast or slow your machine is going to be. CPUs in most laptops are made by Intel or AMD. If you are going for a less expensive laptop, chances are that you will get one with an AMD processor or an Intel Celeron/Pentium processor, which are not powerful enough to support heavy duty activities like hardcore gaming, programming software or media-related tasks.
Even if you are ready to settle for decent processing speeds, you must look at laptops with at least an Intel i3 processor or the AMD A Series processors. If you are in the creative field like designing and film editing, or if you are an avid gamer or game developer, you will need to look at laptops with Intel i7 Quad Core processors, and nothing less.
RAM – This refers to the memory that your laptop is equipped with for processing the programs you install and run. The bigger the RAM, typically the better the speed will be. Basically, the RAM relates to how many tasks your computer can manage simultaneously.  These days, a number of low-end laptops are coming with RAM sized at least 4GB. This should be good enough if you need a laptop for basic use. If you need one for multitasking or high-end programming, or even gaming, then look at systems with 8GB RAM.
HDD/SSD – The hard disk drive or solid state drive is where all your files are stored. An SSD is usually two or even three times faster than the HDD, but it is also more expensive than an HDD. Most of the laptops you find today are equipped with bigger HDDs of sizes 320GB, 500 GB or 750GB. However, speed of the drive is more important than its size, because you can also save your files on external devices if need be, but you cannot accelerate the speed at which a specific drive functions. Go for an SSD for the laptop. But if you cannot afford it, look for laptops with at least 7,200 rpm HDDs.
Display – The pixel resolution determines how bright, sharp and big the image looks on the laptop screen. Most basic laptops with medium-sized display screens come with a resolution of 1366×768 pixels, while the high-end laptops can have resolutions with a higher pixel count of 1920×1080 or 1600×900. The best way to choose display would be to go for the highest resolution you can get for the laptop within your budget. A laptop with full HD display should be your choice if you need the laptop for multimedia or gaming.
Graphics Card – All laptops come with an in-built graphics chip, which should do well for basic tasks like browsing the web, playing browser games or watching videos. But if you are into serious gaming, or use sites like Hulu for video streaming, a separate graphics processing unit from Nvidia or AMD in the laptop can enhance the quality of experience. A separate GPU in the laptop also accelerates the processing time for multimedia tasks like Photoshop, video editing etc. High-end laptops come with the best GPUs and some even include the most expensive dual graphics card.
Optical Drives – CDs and DVDs are almost extinct, but if you are among those who still use them, then you need to look for a laptop with an optical drive. Not all laptops come with this option these days. For example, the MacBooks no longer include optical drives.  If believe you need an optical drive, then get a laptop with one built-in. However, if you're not sure, don't worry about it. It's easy to buy an external device and connect it, if you decide you need a drive later.
6. Traditional Laptop vs. Hybrid
A traditional laptop is one that comes attached with the keyboard and functions only as a notebook, and nothing else. But the latest fad among notebook users is the hybrid variety, which can be used as a notebook and also as a tablet. This is a choice you need to make depending on what you will use the laptop for. If you need a light-weight, easy-to-carry tablet for computing when on the move, and need it to double as a laptop with keyboard at home, then a hybrid is your best bet. Then again, the convertible laptops are priced slightly on the higher side and may not be for all.
7. Battery Life 
Laptops are meant for portable use, and without a lot of battery backup, there are just as good as a desktop. Average battery life in a laptop is around 5 hours, when the machine is used for simple tasks like browsing the net or writing. When used for multimedia activities like watching movies or playing games, the battery life goes down by a couple of hours or more.
High-end laptops have a battery life of 7-8 hours, while a few exceptionally good ones like the ThinkPad T430 with 9-cell battery can last as long as 13 hours and the Apple MacBook Air with a battery life of more than 11 hours. Most other laptops with a 9-cell battery (which you can upgrade to during purchase) can last up to 10 hours, on an average, without power.
8. Laptop Prices in Malaysia
In Malaysia, you can get a brand new basic laptop for as low as RM850. Asus, Acer, Toshiba and Lenovo are among the top brands offering a basic laptop in this range. Hybrid notebooks from Lenovo and Acer cost over RM2000, while the hybrid from Asus, the Asus TaiChi21 is priced at a hefty sum of RM4374. A refurbished laptop can be purchased online for less than RM650.
Ultrabooks, with higher processing speeds and lesser weight, start at RM1500 while high-end gaming laptops are priced between RM2700 and RM6199.The popular Microsoft Surface, the touchscreen laptop, can be purchased for RM736 only.
Starting price of Apple Macs is RM2, 999 for the 11-inch MacBook Air with 128 GB flash storage. The 13-inch MacBook Pro with Retina display starts at RM 4,199. The 15-inch MacBook Pro starts at RM 6,499.
9. Where to Buy a Laptop in Malaysia
Here are a few suggested retail stores and online stores where you can compare and buy laptops in Malaysia.
Online Shopping
Apple.com/my
iShopping.com.my
Lazada.com.my
ipmart.com.my
Techhypermart.com
Lenovo.com/my
Dell.com/my
Retail Stores in Kuala Lumpur
Apple Premium Resllers
Harvey Norman
Lowyat
Digital Mall
Do you have any suggestions for buying a laptop in Malaysia? Post a thought in the comments below.
RELATED MALAYSIA GUIDES:
Photo Credit: Apple
---
"ExpatGo welcomes and encourages comments, input, and divergent opinions. However, we kindly request that you use suitable language in your comments, and refrain from any sort of personal attack, hate speech, or disparaging rhetoric. Comments not in line with this are subject to removal from the site. "
Comments