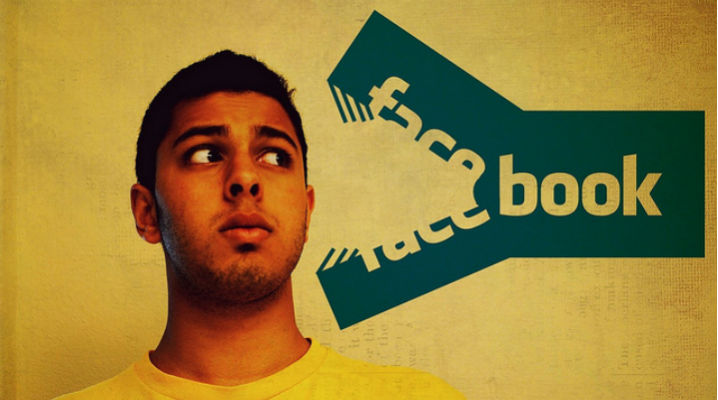 Facebook held F8, its developer conference recently and made public its plan to go stable by 'Move fast with stable infra', moving away from its motto to 'Move fast and break things'. The social media site, Facebook, publicly released a range of new products and endeavours, almost all of them being developer-related.
Mark Zuckerberg, CEO Facebook, addressed the gathering first, but let the Facebook executives do most of the talking on topics and issues that ranged from growing a mobile-based audience to building apps, and of course monetizing mobile through advertisements. All these aspects pertaining to mobile technology, the focal point of all the discussions and talks was about assisting app developers to get their projects off the ground through partnerships with Facebook.
The recent acquisition of Parse has cemented Facebook's intention of offering enhanced features to mobile users, something that they have been working on for the last 24 months or so.
Here is a recap of Facebook's key take-aways from the F8 keynote.
1. A vision to grow with a stable infrastructure
Mark Zuckerberg said that going fast and breaking things was no longer the vision, objective, or motto of the company. He made it clear that Facebook wishes to grow fast, but with a stable infrastructure in order to create better experiences for all users across the globe.
He also took the opportunity to promise that all the important bugs on Facebook products would be fixed in two days' time, a remarkable promise considering that there are over a billion Facebook accounts.
2. More user controls
Facebook wants to give users the power to choose what they want to share and keep private, in addition to giving users more control over what information third-party apps can access. Eddie O'Neil, Facebook Product Manager, says that this will be accomplished by putting in place new permissions for apps. These permissions forms will let users select in detail their privacy settings, line by line.
Although a public profile will be required to use Facebook, information regarding events, friends and birthdays among others will be made optional, with the user having the power to decide whether or not such information can be shared. Up till now, apps required the user to share certain details before usage, with the user having the only option of either relenting or not being able to use these apps.
O' Neil also made clear that the new permissions will be available no sooner than next year. He said that this process will need more time since the apps will require time to be restructured and made adaptable to this change.
3. Anonymous logins for apps
Facebook has been known for stressing on the importance of people having 'true identities' on the social networking site. Given this, the announcement of the Anonymous Login features has come as a surprise for many.
This feature will let users login to apps anonymously. O' Neil says that the anonymity aspect pertains to the relationship between the user and the app, and not the user and Facebook.
The apps will continue to require certain information, but users can be more selective about what they would like to share and what they would like to keep private. This way, not all information will be asked for up front, making app permissions more flexible. Facebook is currently testing this feature on five different apps, Flipboard included.
4. Mobile ad network on Facebook
Facebook has been experimenting with the mobile ad network since the beginning of the year. Its new feature was made official by Deb Liu, Product Management Director, by releasing Audience Network.
It is a new tool that will enable users and advertisers to advertise on third-party apps. Having shifted more than 50 percent of their own business to mobiles, the company is all set to provide the same to developers.
This new feature, Audience Network, will allow advertisers to target the right audience through the right apps. According to Zuckerberg, this is a move to help the advertisers and developers monetize their products on mobile devices.
5. Linking apps together
The acquisition of Parse has clearly indicated Facebook's thrust to create tools for developers. Parse affords back-end cloud services to a lot of apps, enabling developers to seamlessly introduce analytics and push alerts into their apps.
Ilya Sukhar, CEO of Parse, announced the release of AppLinks, an open standard for apps linking. She said that the main objective of AppLinks is to re-introduce the ease of URL sharing on the web to links present on apps. This is basically to make it possible to go back to the originally used app after the user has seen the info on the linked file.
This sort of ease and functionality already exists to some degree on Android and iOS, but Facebook is looking at making this a standard. Sukhar said that it will be open-source and is currently being hosted at AppLinks.org.
What do you think about these plans for Facebook and the mobile environment? Share a thought in the comments below.
Photo credit: dkalo / Foter / Creative Commons Attribution-ShareAlike 2.0 Generic (CC BY-SA 2.0)
More Social Media Stories in Malaysia:
SEE ALSO:
---
"ExpatGo welcomes and encourages comments, input, and divergent opinions. However, we kindly request that you use suitable language in your comments, and refrain from any sort of personal attack, hate speech, or disparaging rhetoric. Comments not in line with this are subject to removal from the site. "
Comments