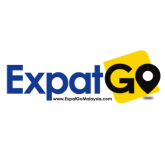 Written by Sharuna Segaren and Vatsala Devi.
All work and no play making you dull? Don't forego the chance to take time off to simply have some fun. Vatsala Devi and Sharuna Segaren put together a few options for you to consider when you want to blow off some steam and strive for a healthy balance between work and play.
Recreation is an activity of leisure that aims to refresh the mind and body, and it's important to make this pursuit a regular part of life. Some of the benefits of recreational activities are relaxation, stress reduction, refreshing the senses, quality of life improvement, as well as providing a great setting for family bonding and cementing friendships. There are many forms of recreational activities, and it doesn't necessarily have to be an activity that takes you outdoors. Entertainment is a personal preference, and while some may find it in a thrilling rollercoaster ride, others may find the same pleasure in taking a walk in the park. No matter what works for you, Malaysia is chock-full of entertainment and recreation prospects.
1. Back to Nature
In Malaysia, with some of the world's oldest tropical rainforests and countless beaches and islands, not to mention year-round tropical weather, outdoor activities are common pursuits of recreation. Going out on nature trails and hiking is not only an inexpensive way to keep fit, but it also gives you a little peace of mind. It's time to get yourself a pair of hiking shoes because these hiking spots and nature trails are worth waking up early for during the weekends.
Canopy Walk in FRIM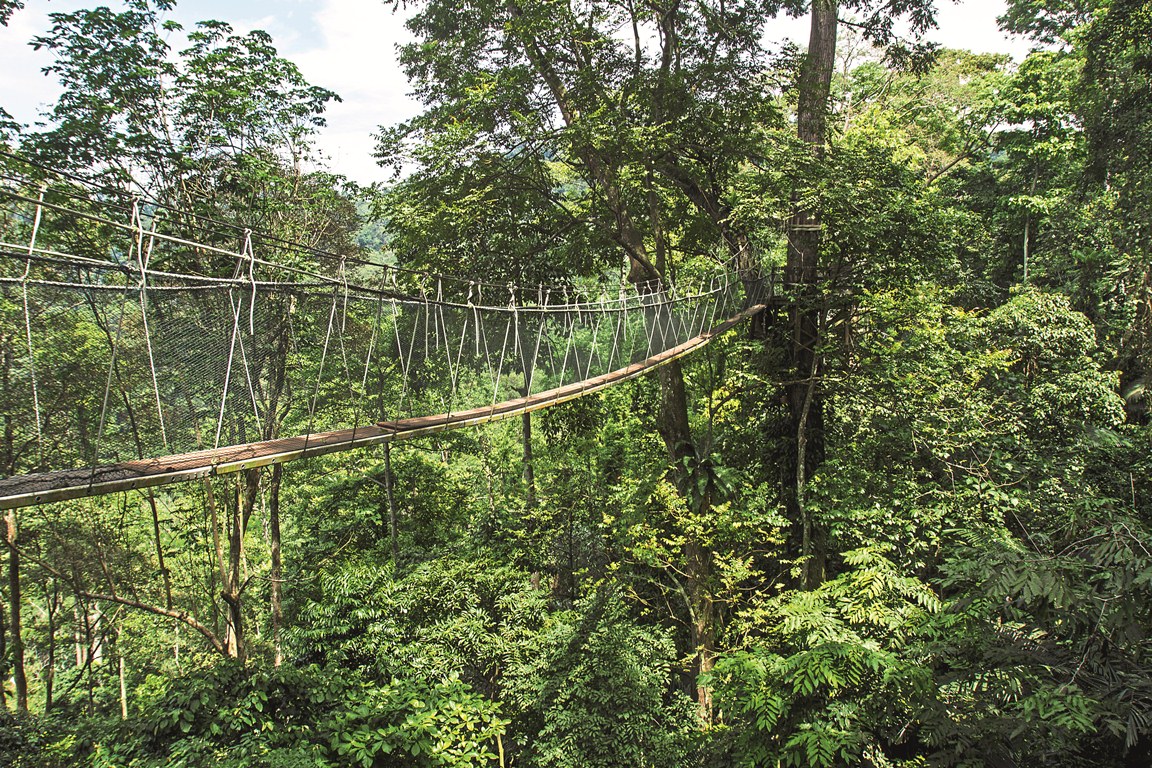 Located in Kepong, the Forest Research Institute Malaysia (FRIM) is quite possibly one of the Klang Valley's best-kept secrets. FRIM is a government-based forest reserve which has been around since before Malaysia gained independence in 1957 and is responsible for biological, botanical, and other scientific research and development pertaining to the preservation of Malaysian rainforests. However, FRIM also opens its doors to visitors who want to experience what it is like to be in a Malaysian tropical rainforest without traveling too far from the city. One popular attraction at FRIM is the Canopy Walk, a 150m-long walkway that is built 30m above ground level. Originally built for researchers and scientists to study above-ground flora and fauna more effectively, this walkway is opened to the public where visitors can stroll high above the forest grounds, taking in views and landscapes unseen at ground level.
Bukit Nanas Forest Reserve Trail The Bukit Nanas Forest Reserve Trail is the most convenient hiking trail in Kuala Lumpur since it is literally in the middle of the city. Gazetted in 1906, Bukit Nanas is recognized as a heritage land for two reasons. Firstly, it is the only remaining patch of tropical rainforest that still stands in the middle of the city. Secondly, it is one of the oldest permanent forest reserves in the country. The 10.5-hectare forest reserve was also classified as a Wildlife Reserve and as a Bird Sanctuary in 1934 and in 1950, respectively, with a section of about five hectares dedicated as a Virgin Jungle Reserve. It offers nature lovers a good opportunity to learn more about the ecology of the local forest.
See Also: What You Should Know about Malaysia's Forest Reserve, FRIM
Broga Hill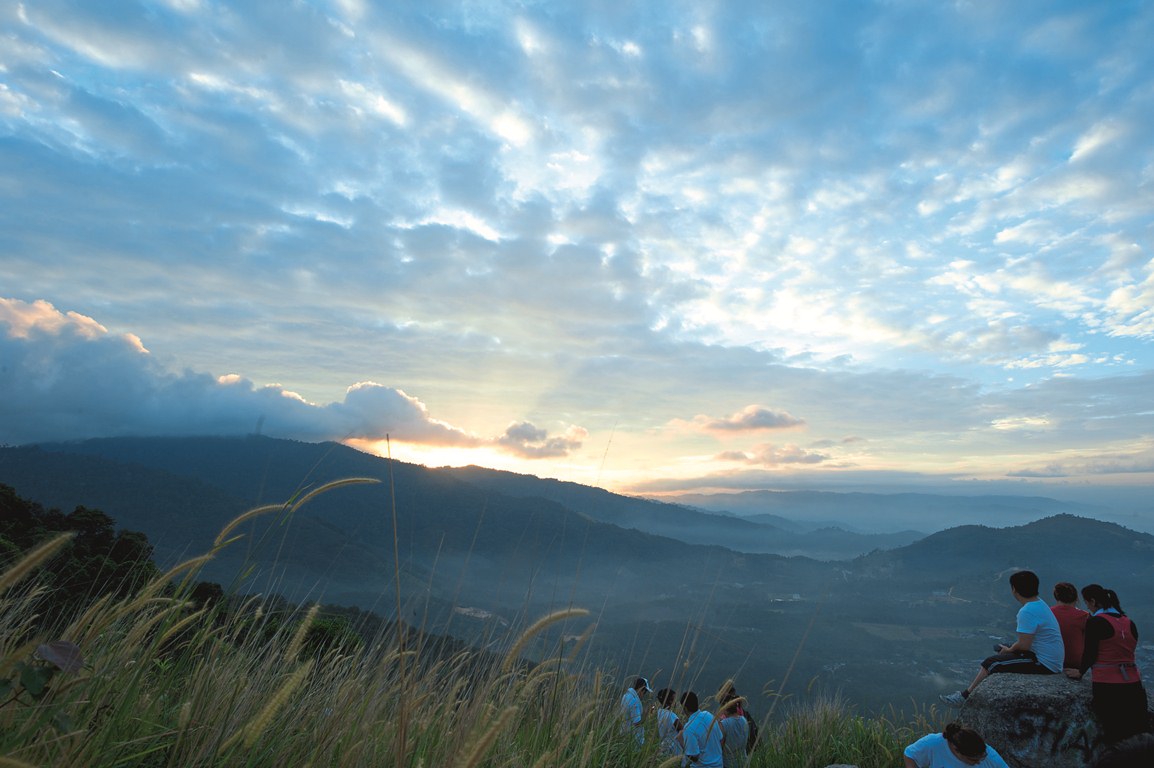 Nestled between the borders of Selangor and Negeri Sembilan is a small town situated 50km from the city centre of Kuala Lumpur, called Broga. Nowadays, the popularity of Broga is largely associated with Broga Hill. What is truly appealing about hiking up to the peak of Brogo Hill is the panoramic view of the landscape. The view from the top of Broga Hill offers one of the best sights from such a low hill. The hike itself is relatively easy, taking between 20-45 minutes to reach the highest peak depending on your fitness level. There are a few steep ascents, but nothing too hard to conquer as the trails are clearly marked, making it easy for you to navigate you way to a magnificent view.
See Also: Top 4 Places to Hike in KL and Selangor
Perdana Botanical Garden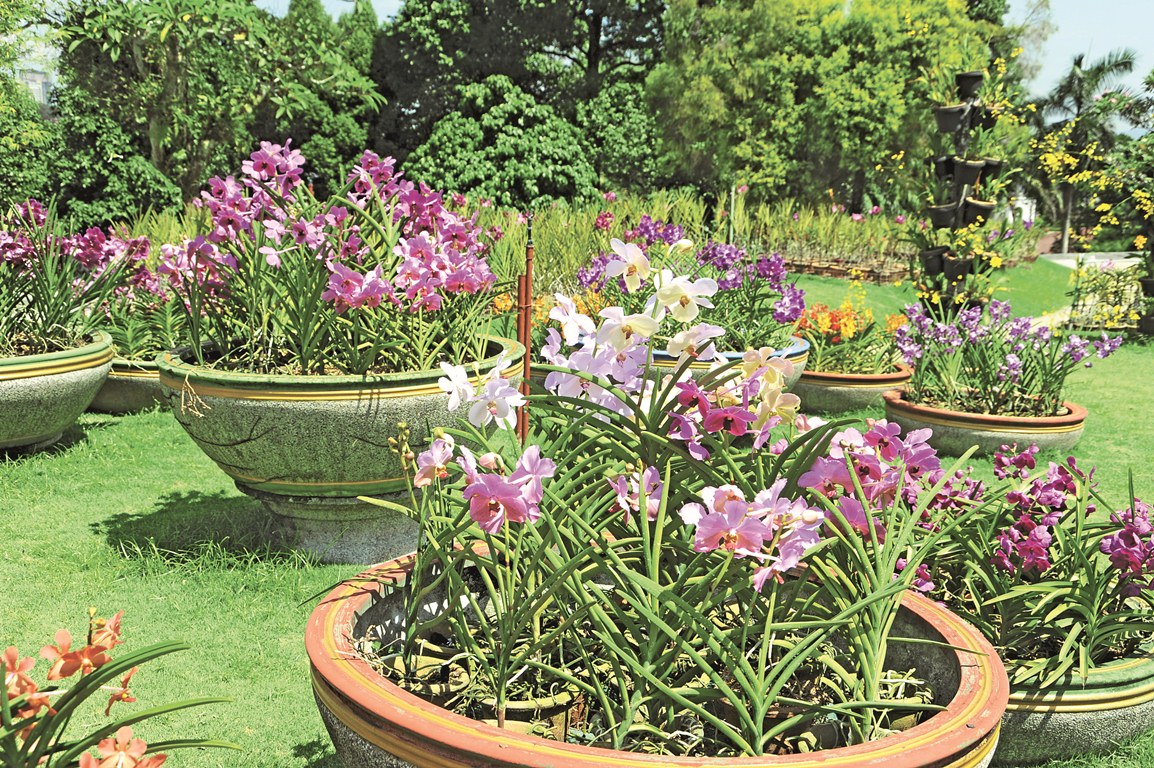 While you can find plenty of simple Kuala Lumpur gardens throughout the neighbourhoods, the Perdana Botanical Gardens (previously known as the Lake Gardens or locally as Taman Tasik Perdana) stands head and shoulders above the rest. This beautifully sculptured land is arguably the most popular of all the Kuala Lumpur gardens, boasting over 90 hectares of green space spaced out with clusters of trees, wildflowers, and shrubs to make for an enchanting landscape. The garden, centered around a large man-made lake, gives visitors the feeling of being in a rainforest clearing, and you can expect to find more than just a serene place to have a picnic. The Orchid Garden and Hibiscus Garden are some of the best looking ones to be found anywhere, showcasing thousands of different orchid and hibiscus varieties from across the globe, while the KL Bird Park is the biggest of its kind in the whole of Southeast Asia.
See Also: 7 Great Attractions in the Lake Gardens Kuala Lumpur
2. Picturesque Waterfalls
Entertaining water activities don't always have to take place on the beach or swimming pool. Malaysia has plenty of cascading waterfalls that allow visitors to gaze at their lush surrounding greenery as well. A refreshing activity that's fun for the whole family, visiting a waterfall is also an excellent choice around which to pack a picnic and have a great day out or weekend away. Here are just a few of the popular waterfall spots in Malaysia.
Gabai Falls, Hulu Langat

Photo credit: Brandon LLW / Foter.com / CC BY-NC
The Gabai Falls can be found on the outskirts of Kuala Lumpur. A concrete path leads from the parking to the lower falls, while the upper falls can be reached by trails. There are a number of gazebos and shelters for picnics and resting along the way, as well as bridges to allow visitors to cross the streams easily. Surrounded by beautiful natural greenery, it is a refreshing place to take a break from the city without venturing too far away.
See Also: 3 Waterfalls You Should Visit in Malaysia
Chilling Falls, Kuala Kubu Baru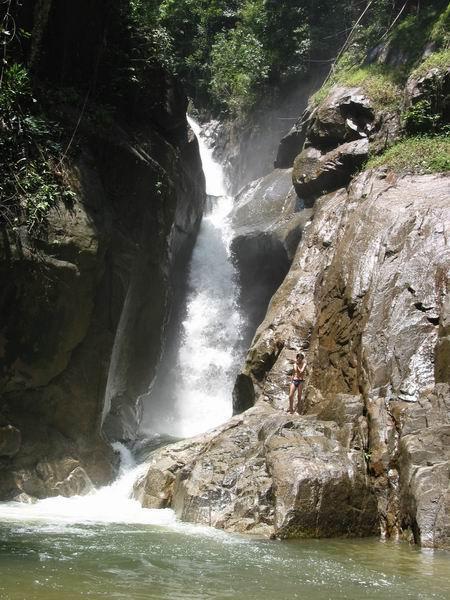 Photo credit: Waterfalls of Malaysia
The unspoiled Chilling Falls, located at the foothills of Fraser's Hill, is a sight to behold and a perfect spot to connect with nature. Located north of Kuala Lumpur, the waterfall catchment area doubles up as a fish sanctuary and is surrounded by lush rainforest. Chilling Falls, which takes approximately an hour to reach, is one of the most beautiful waterfalls in Selangor and can be reached after an adventurous trek along the river. The fun and exciting part about reaching Chilling Waterfall is that there are six rivers to cross, and after the last crossing you will set your eyes on Chilling Falls. There are two falls to discover; one is easily accessible, while the other requires the hard work of climbing a flight of stairs to reach.
Rainbow Falls, Pahang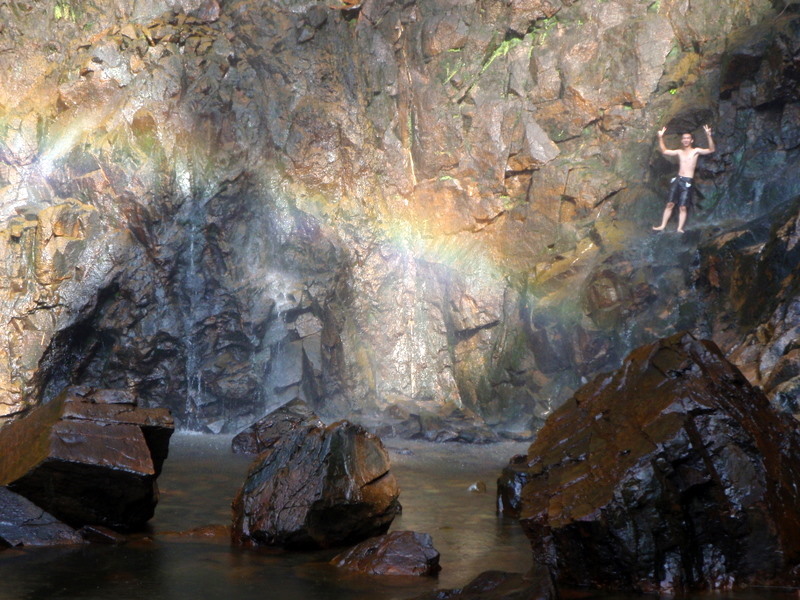 Photo credit: Waterfalls of Malaysia
Tapis Waterfall, better known as Pelangi (or Rainbow in English) Falls, situated in Sungai Lembing, is renowned for its beauty. In its heyday, Sungai Lembing was famous for its tin mines, but today it is a small, sleepy town enjoying a bit of popularity for its nearby waterfall. Rainbow Falls can be reached in 40 minutes by a 4WD via a 10-km laterite track, followed by a 10-km logging trail from the town. The waterfall itself is nothing to shout about, but after a rainfall and when the sun is still low, you can catch a sight of sublime beauty. The water splashing over the high falls creates a mist that, at the right time, forms a beautiful rainbow, giving the falls its name. Transport to the falls can be arranged in town as a 4WD is required to negotiate the trails. A word of caution though, if you want to see the rainbow, then start early, as it can only be seen at a certain period in the morning.
3. Theme Parks
Amusement parks are a great form of escapism for kids and adults, both for their thrilling rides and fun attractions. While there are many safe rides for kids, adults too can enjoy a variety of rides that'll take them to the edge and back. Here are some perennial favourites.
See Also: 4 Theme Parks in Malaysia to Visit
Sunway Lagoon Theme Park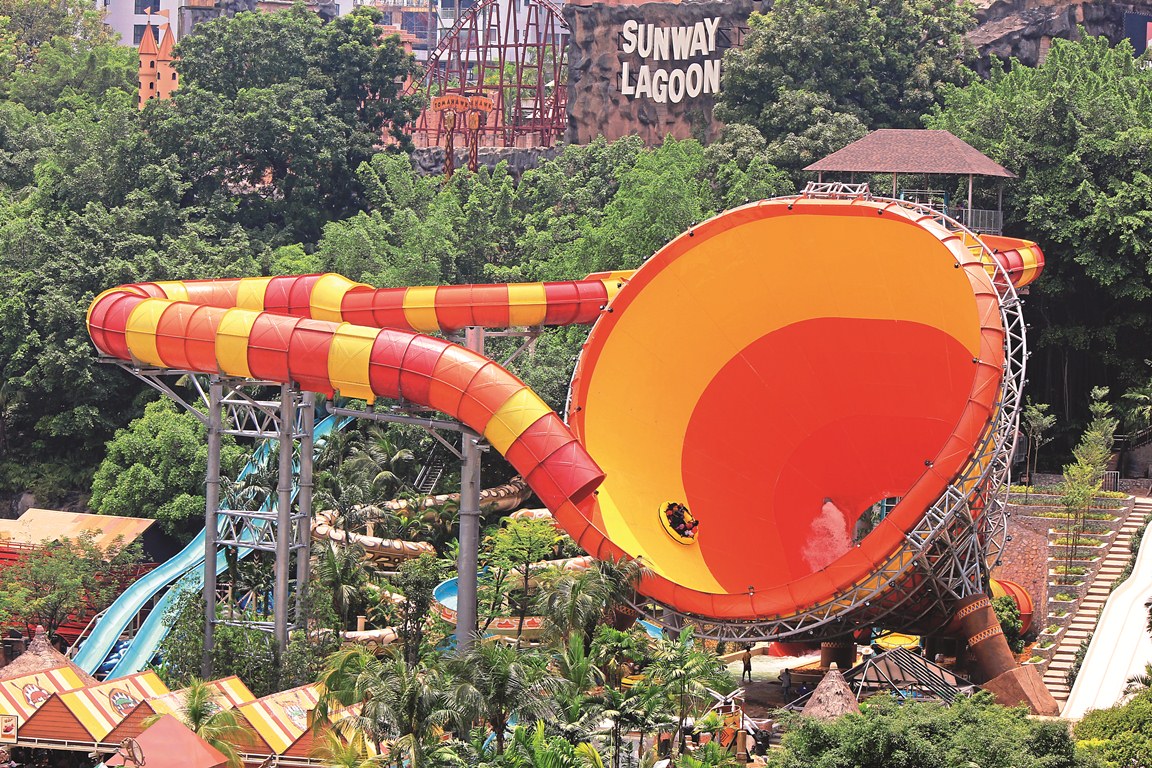 Sunway Lagoon, also known as Asia's best attraction, offers adults and children non-stop fun and entertainment – all in one place! Enjoy the ultimate theme park experience, with over 80 attractions sprawled across 88 acres of land! Sitting atop a former mining pool, Sunway Lagoon Theme Park has Water Park named the Waters of Africa, Amusement Park, Wildlife Park, Extreme Park, and Scream Park. The Waters of Africa is home to the Vuvuzela, the world's largest water ride, and many other great attractions. Hop on board the Pirate's Revenge, or take your children to Captain Kid's Playland and Captain Kid's Candyland at the Amusement Park. Go wild and interact with the animals at the Wildlife Park and gear up for more action at the Extreme Park before facing your fears at Scream Park.
Lost World of Tambun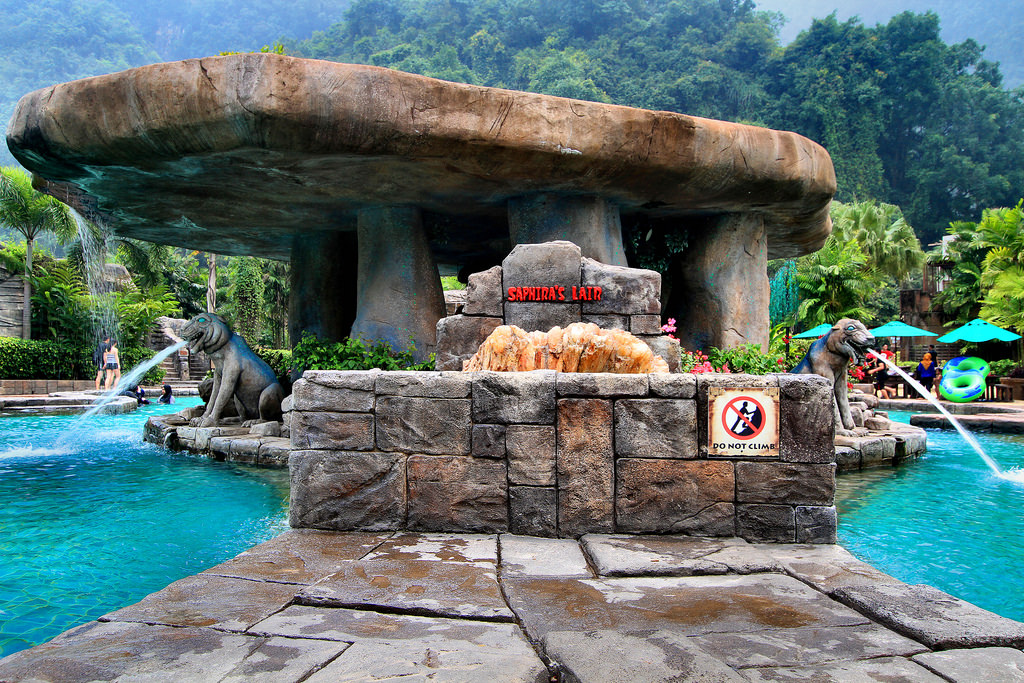 Photo credit: phalinn / Foter.com / CC BY
Lost World Of Tambun is an action-packed, wholesome family adventure destination – cocooned by lush tropical jungle, natural hot springs, breathtaking limestone, and seven amazing attraction parks, making it the ultimate day and night destination for a unique eco-adventure excursion. There is also a Water Park with exhilarating water rides, Tiger Valley, Adventure Park (a series of unique high rope elements designed to showcase the special limestone environment), and a Petting Zoo, as well as the Hot Springs and Spa to relax and rejuvenate. Lost World of Tambun is also a conducive learning environment with a range of fun, educational elements around the park, created by restoring the glory of a tin-mining wasteland to an iconic landmark.
Legoland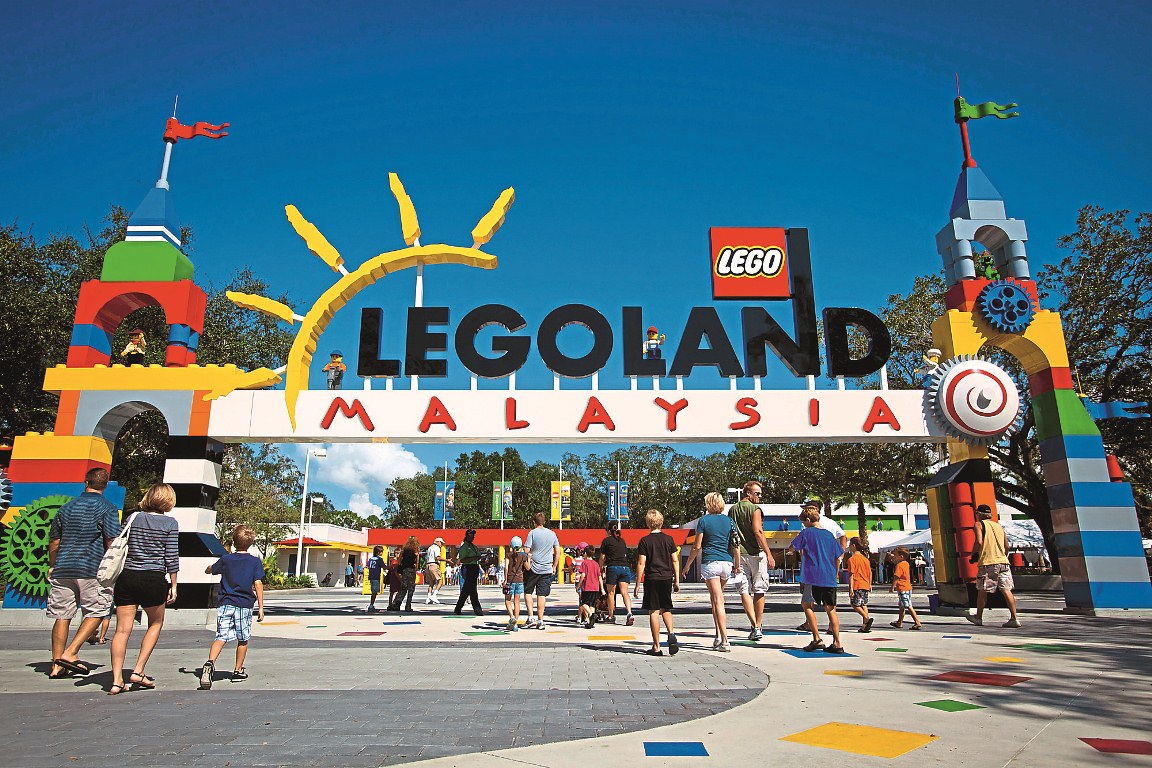 Legoland Malaysia theme park, the first in Asia, is situated in Nusajaya, Johor. It is the sixth park to open in the world. Legoland is built with over 40 interactive rides, shows, and attractions. More than 30 million Lego bricks are used in the building of these monuments including the Petronas Twin Towers, The Merlion Statue, Taj Mahal, and others. These well-known buildings are built using Lego bricks, an interactive world on a scale of 1:20 where people, trains, and aeroplanes come to life at the touch of a button. Other attractions at the park include Lego City, Land of Adventure, and Lego Kingdom. In the theme park, there is also an Observation Tower, which is the highest tower in Legoland Malaysia, at 60 meters from the ground. Legoland is a fascinating place to visit for children and adults alike!
ESCAPE Adventureplay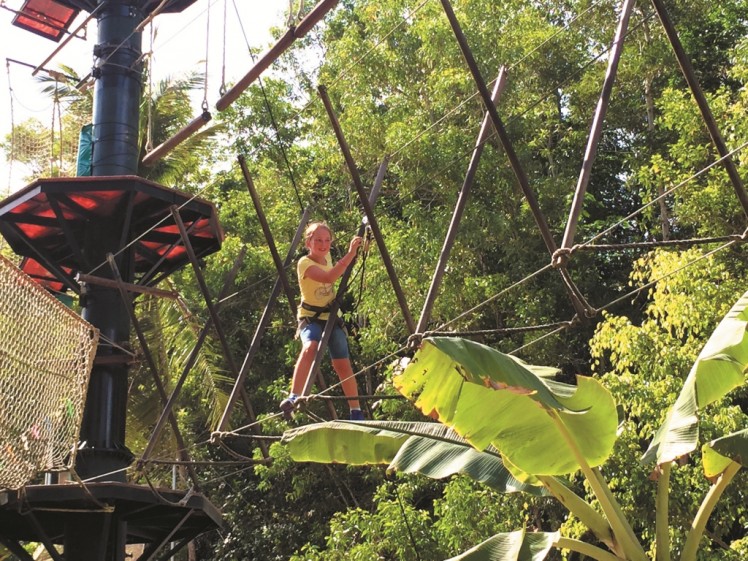 Summed up perfectly in its very name, ESCAPE is an adventure park located in the forest just south of Teluk Bahang in Penang. With a web of ropes, ladders, slides, and climbs to challenge and delight adventure seekers of all ages, ESCAPE offers a serious range of activities in a safe environment. The Gecko Towers allow visitors to test their climbing skills, Atan's Leap provides a safe "free falling" experience, and Monkey Business helps refine those balancing skills. A fun and eco-friendly place to get your mind off work, ESCAPE is planning to expand in time with a waterplay area and an on-site tree-top hotel, too.
…AND MORE!
There are truly so many ways to feed your recreational desires in Malaysia. Even the larger shopping malls, primarily in Greater KL, offer activities such as bowling, rock climbing, ice skating, and archery. Taking time out to relax and de-stress is imperative to a well-rounded life, and you may even discover a new interest along the way. So pick whichever activity best floats your boat, learn more about Malaysia, and above all, just be sure to have some fun in life!
Read more:
Source: The Expat magazine November 2015
---
"ExpatGo welcomes and encourages comments, input, and divergent opinions. However, we kindly request that you use suitable language in your comments, and refrain from any sort of personal attack, hate speech, or disparaging rhetoric. Comments not in line with this are subject to removal from the site. "
Comments