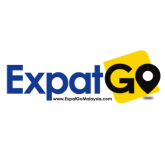 Written by Helen Ong and Sharuna Segaren
In Malaysia, a land of gastronomic delights, every town has its fair share of kopitiams (coffee shops), restaurants, and stalls where you'll find similar choices in Malaysian cuisine. However, each of the 13 states has its own popular local versions and variations. Here is a list of each state's well-known dishes that have become synonymous with the state.
1. Johor: Laksa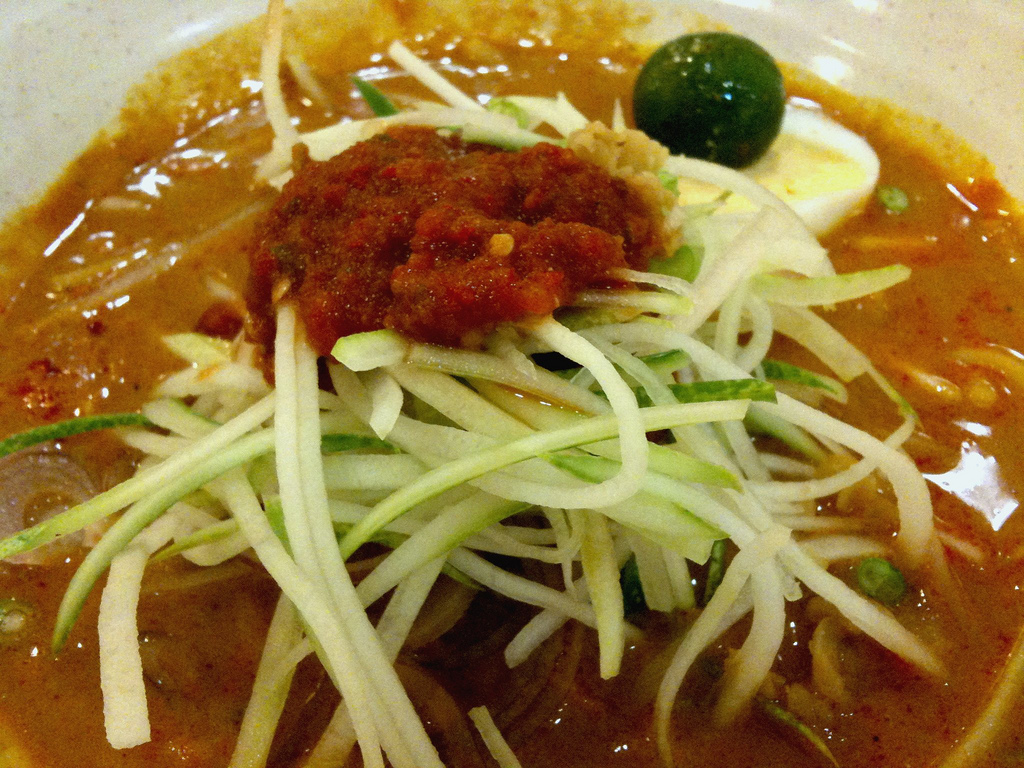 Photo credit: ksuyin / Foter.com / CC BY-NC-SA
The southernmost state on the Peninsula, just a stone's throw from neighbouring Singapore, Johor is famous for its Laksa, a thick soup is made with ground chilli and spices (rempah), fish, and santan (coconut milk). What makes this laksa unique from that in other states is that the gravy is poured over spaghetti rather than the more usual rice noodles.
2. Kedah: Laksa

Photo credit: JueAsna / Foter.com / CC BY
Known as the "Rice Bowl of Malaysia", as its flat terrain and wet weather accounts for one-third of the country's production, rice is a staple here, typically eaten with lots of fresh fish. Kedah Laksa is thick rice noodles over which a rich and fishy gravy is ladled.
3. Kelantan: Sup Gear Box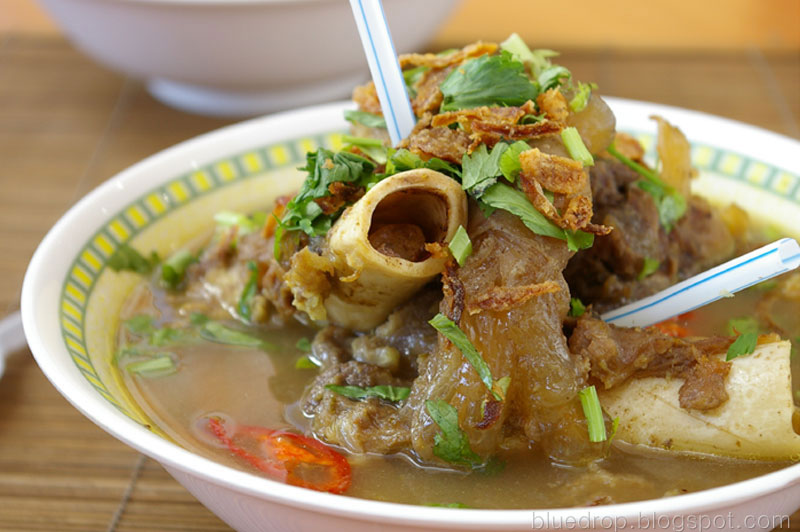 Photo credit: welurvegreen.blogspot.com
Kelantanese delights are aplenty, but one that stands out is the unusually-named Sup Gear Box. similar to Sup Tulang ("Bone Soup"), it is apparently named as such because it is literally made with the joint of a cow where the bone sticks out like a car shift. This is simmered for hours with local herbs and spices, resulting in tender, fall-off-the-bone meat in a fragrant soup which is eaten with rice or bread. It even comes with a drinking straw, which is used to suck out every last drop of creamy bone marrow.
4. Melaka: Chicken Rice Balls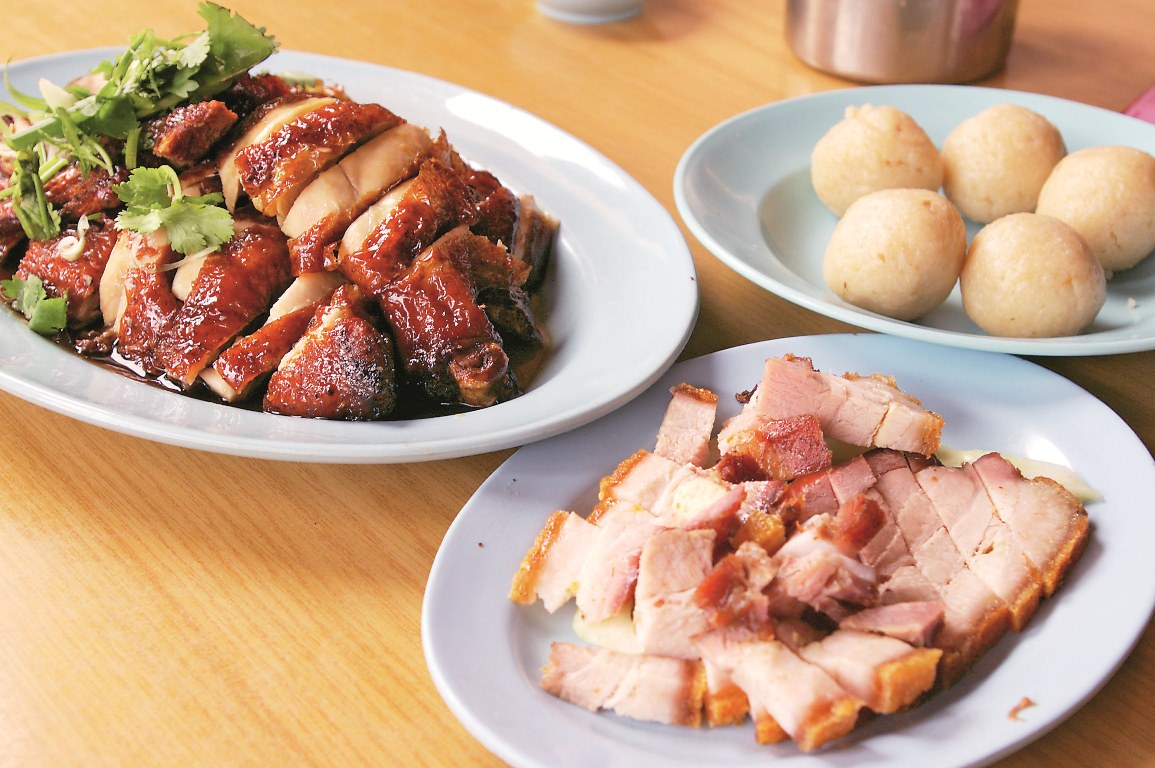 From this historical state comes Chicken Rice Balls, golf-ball sized rounds which accompany steamed or boiled chicken served with a tasty soya sauce gravy. Although Chicken Rice is a traditional Hainanese dish, these adaptations were created, rather like Cornish Pasties, to keep  the food warm and more easily portable. They are eaten dipped into a special chilli sauce.
5. Negeri Sembilan: Nasi Padang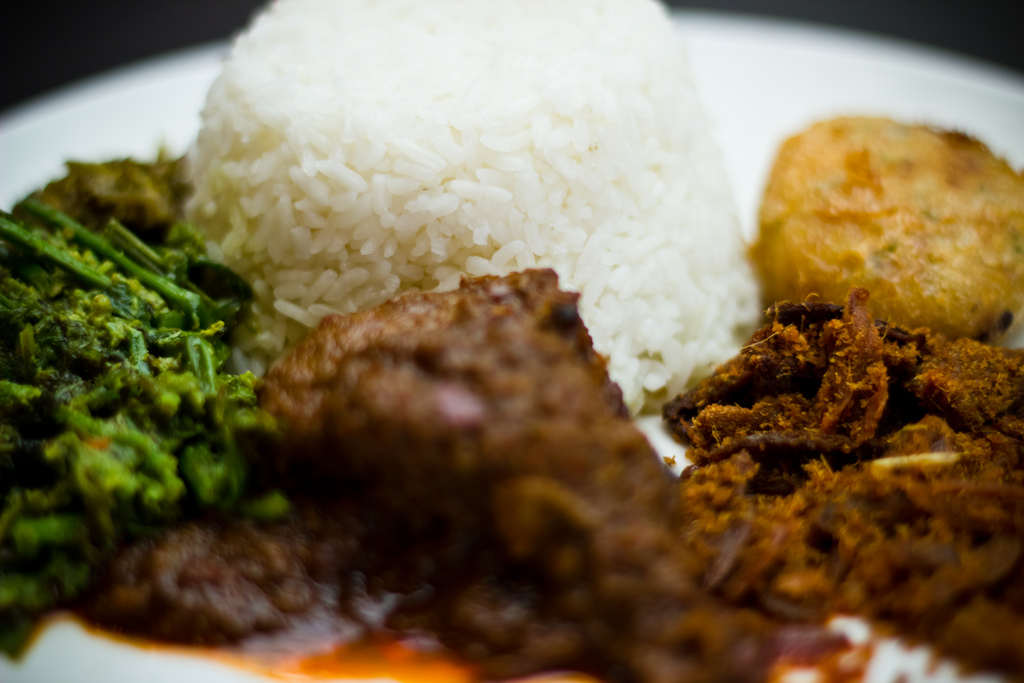 Photo credit: jhontumbelaka / Foter.com / CC BY-NC-ND
When Minangkabau immigrants from Sumatra settled in "The Nine States" during the 15th Century, they brought with them much Indonesian influence. Nasi Padang, named after the capital of Sumatra, consists of rice eaten with spicy curries. Their Beef Rendang, made with chilli, santan (coconut milk) and galangal, a fragrant rhizome similar to ginger, is particularly famous.
6. Selangor: Satay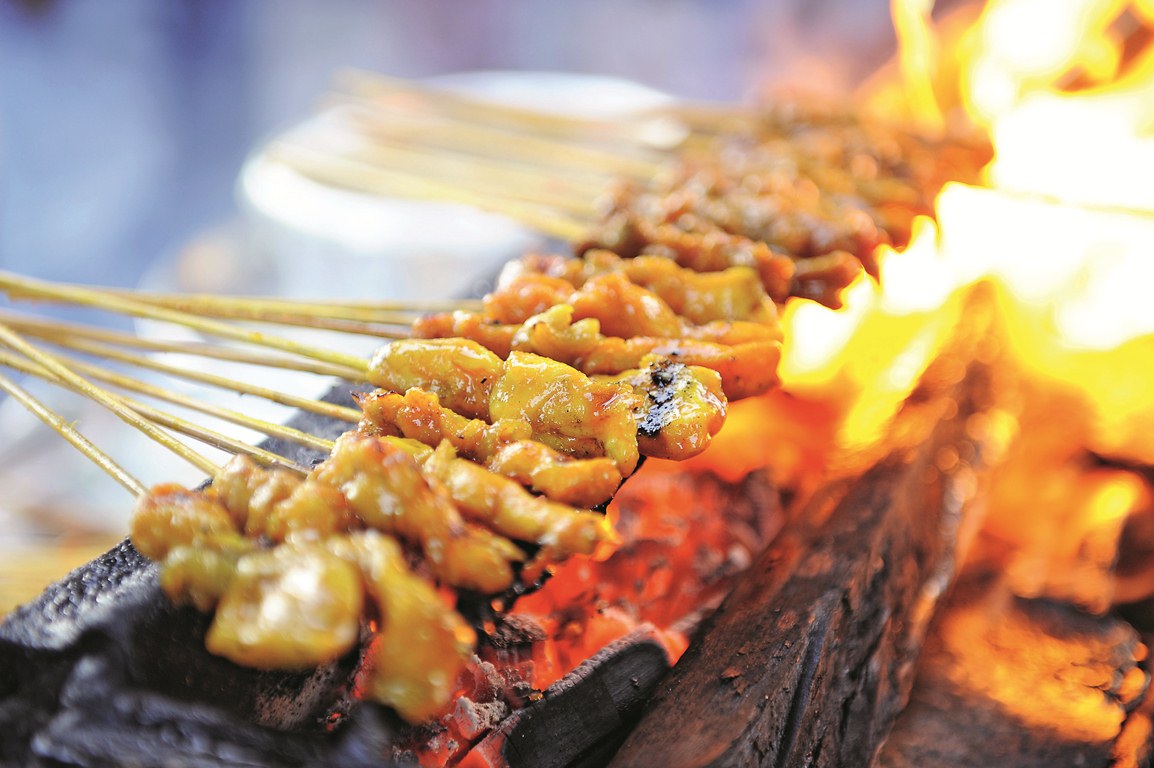 The town of Kajang, just 20km from Kuala Lumpur, is known as "Satay City" because of the reputation it has gained for the popular skewered meat. Even as you drive into the town centre, the pervasive aroma of barbequed meat will make you salivate. There are vendors at practically every street corner and food court, all busy fanning their charcoal braziers whilst vying for your patronage.
7. Pahang: Ikan Patin Masak Tempoyak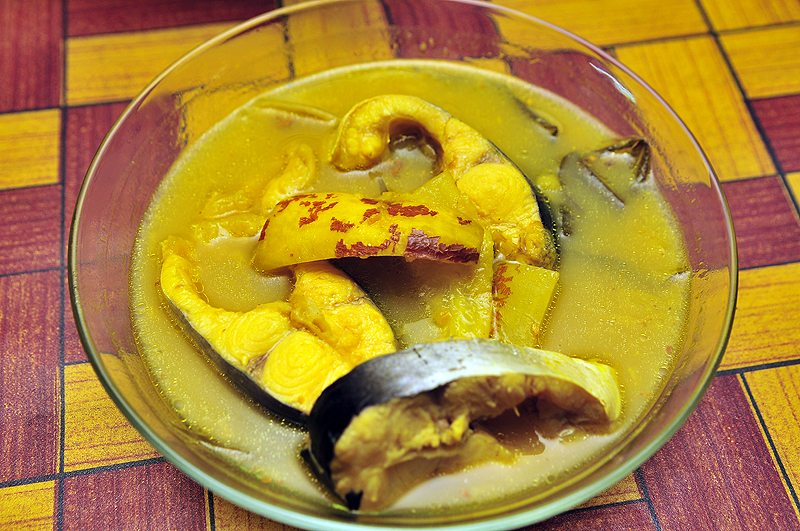 Photo credit: irwandy / Foter.com / CC BY-NC
With the longest river in Peninsula Malaysia flowing through the state, freshwater fish is a staple for many Pahangites, particularly Ikan Patin, the Silver Catfish. The Ikan Patin Masak Tempoyak combines two abundant local products, as tempoyak is a paste made of fermented durian flesh, resulting in a not very spicy but strongly flavoured curry which is eaten with rice.
8. Penang: Char Kuey Teow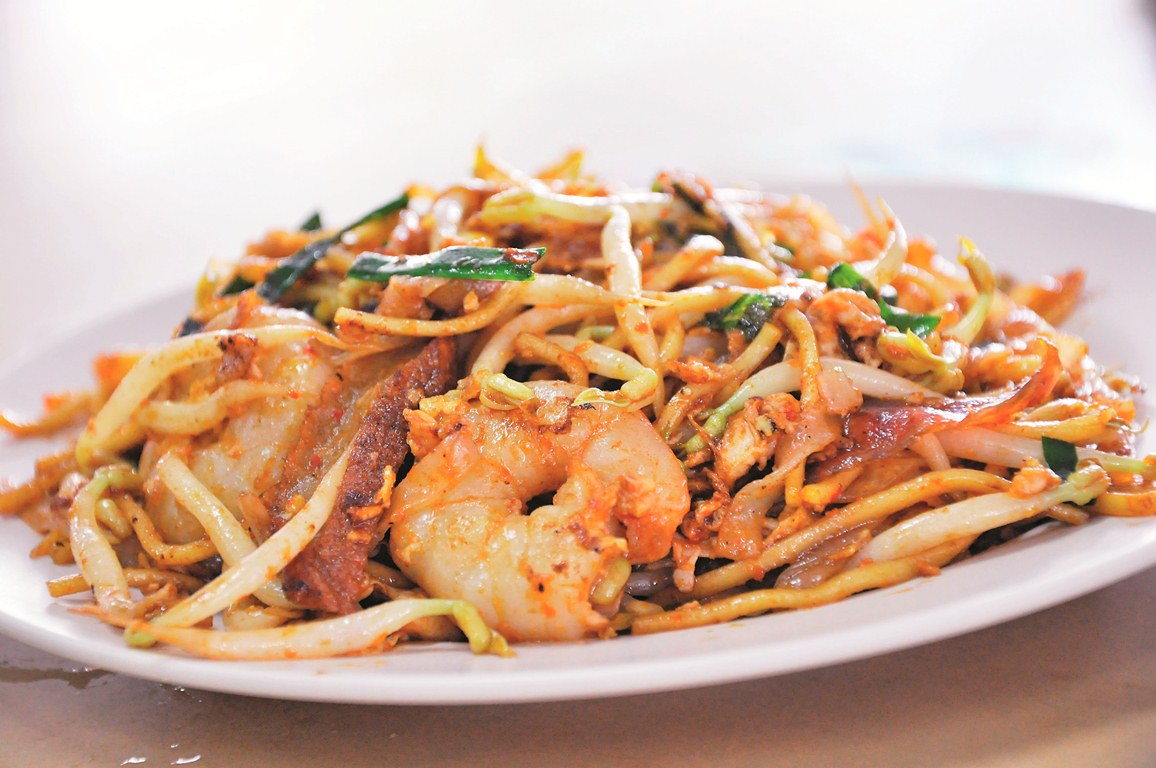 When it comes to Penang, it's difficult to choose just one famous dish, as travellers are known to flock to the island just for the food. However, on the top of the list is most likely Penang Char Kuey Teow, a delicious and fragrant rice noodle dish, named as one of the country's Heritage Items. Fried over a fiery heat with a handful of bean sprouts, garlic chives, prawns, egg, and chilli paste (and optional cockles), it is a mouth-watering hawker dish popular with locals and visitors alike.
9. Perak: Hor Fun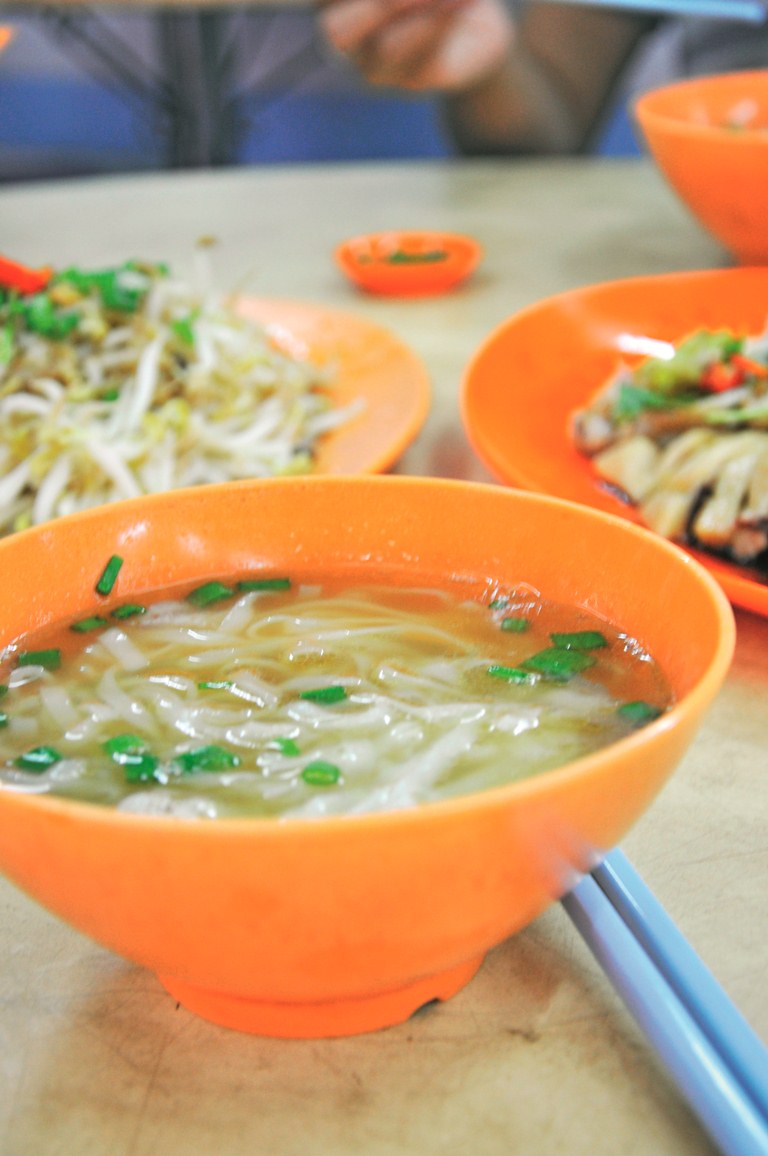 Ipoh, capital of the second-largest state in Peninsula Malaysia, is famous for several foods, perhaps chiefly its Hor Fun, smooth-as-silk flat rice noodles served in a tasty chicken and prawn broth. It is eaten with a sliced chilli and soya sauce condiment, and often accompanied by a plate of Steamed Chicken with Bean Sprouts.
10. Perlis: Ikan Bakar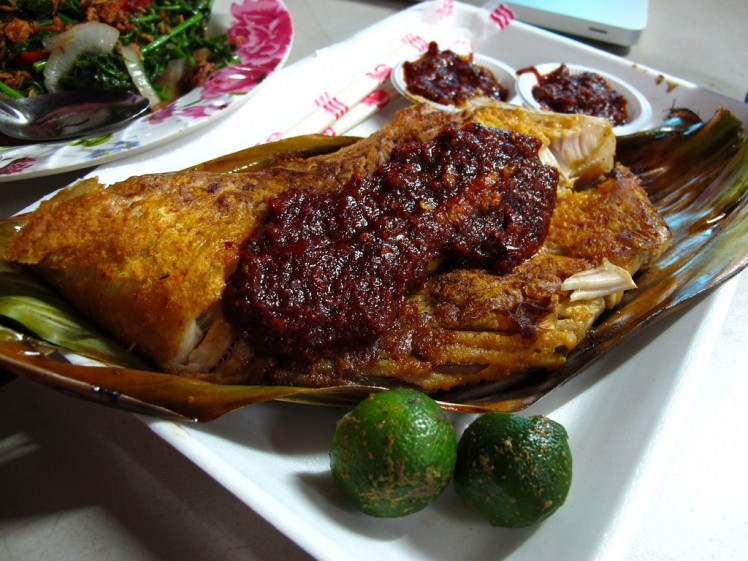 Photo credit: the spexyliciousness / Foter.com / CC BY-NC-ND
Ikan Bakar (Grilled Fish) is well-known in this picturesque northernmost state of the Peninsula, also the smallest. Being so close to the border, there are distinct Thai and Kelantanese influences, as the fresh seafood is marinated in strong local flavours and served with spicy chilli sauces.
11. Terengganu: Nasi Dagang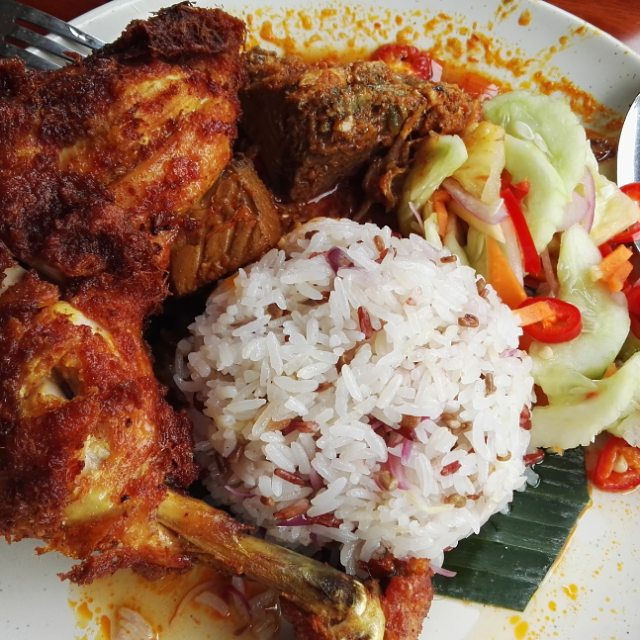 Photo credit: vernieman / Foter.com / CC BY
With the high Malay population (90%) in this charming East Coast state and its long coastline, it figures that the food will be predominantly ethnic with lots of fish. Nasi Dagang is a reddish glutinous rice which is steamed with ordinary white rice, after which santan (coconut milk) and some spices are stirred in. This results in a rich and fragrant mixture which is served with various fish curries and pickles.
12. Sabah: Seafood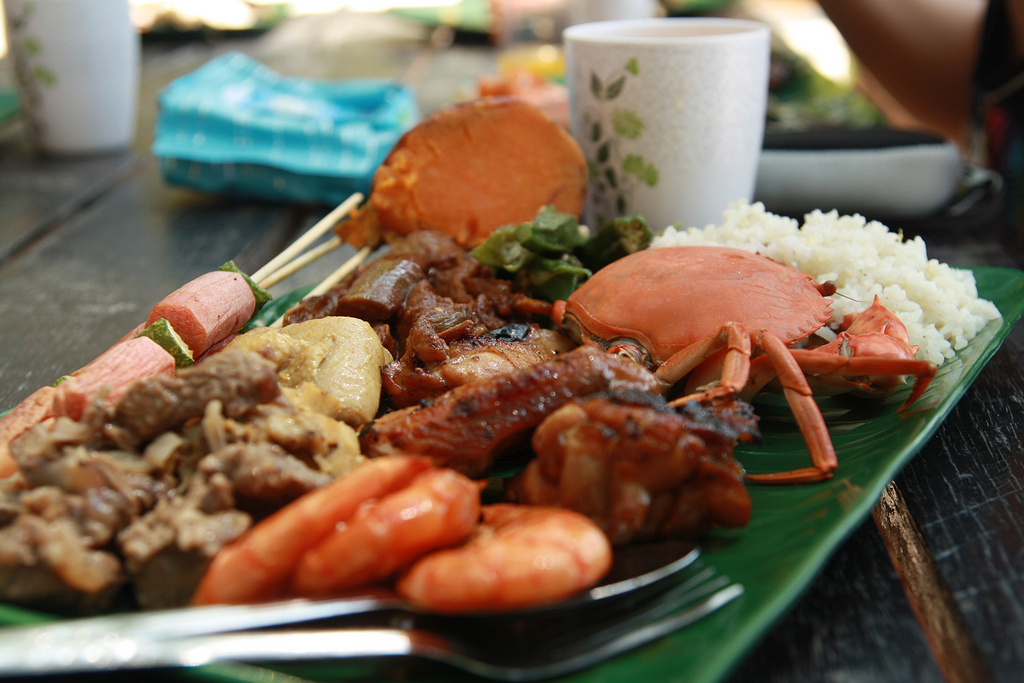 Photo credit: Colin ZHU / Foter.com / CC BY-SA
Situated on the island of Borneo and bordered by sea on three sides, there is abundant seafood in this most easterly and second-largest state of Malaysia. Restaurants everywhere will display live fish, prawns, crabs, and other catch from the sea and cook it up in any style you choose. At the Kota Kinabalu airport, you can even buy ready-packed freshly frozen seafood to take home with you.
13. Sarawak: Kolo Mee
From the Land of the Hornbills, the largest state in Malaysia, comes Sarawak Kolo Mee. This signature dish is so good it has even made its way into popular kopitiams in Kuala Lumpur. A bowl of Kolo Mee consists of springy and oily noodles with pork lard, seasoned minced pork, barbecued pork (char siew), and Chinese vegetables such as choy sum, accompanied by shallots and garlic.
Read more:
Source: The Expat magazine December 2015



" ExpatGo welcomes and encourages comments, input, and divergent opinions. However, we kindly request that you use suitable language in your comments, and refrain from any sort of personal attack, hate speech, or disparaging rhetoric. Comments not in line with this are subject to removal from the site. "



Comments