A lush archipelago with legendary tales and luxurious resorts in equal measure, Langkawi is one of Malaysia's most endearing holiday destinations. As editor Chad Merchant finds, Langkawi may not be a tropical island paradise in the traditional sense, but this jewel of the Andaman Sea still has plenty to offer to today's tourists.
Though most of us think of only one island when we think of Langkawi, in actual fact, the name prescribes a fairly large collection of islands sprinkled near the Malaysia-Thailand border in the Andaman Sea. Depending on the tide, Langkawi comprises as few as 99 islands, and as many as 104. Most are unpopulated, many are very small, and nearly all are covered with tropical rainforest and boast – in varying degrees – dramatic limestone cliffs, unspoiled beaches, thick mangrove forests, and an abundance of life on land and sea. It's little wonder that Langkawi has become a favoured getaway in Malaysia.
The beautiful archipelago of Langkawi, known officially as The Jewel of Kedah, is more than just an enjoyable weekend travel destination, however. The islands are steeped in historic legend, mystery, and lore, and to better appreciate Langkawi and its various influences, a brief primer on what is perhaps its most famous legend is in order. The best-known tale in Langkawi is that of the beautiful maiden Mahsuri. Married to village leader and warrior Wan Darus, Mahsuri was accused of adultery – presumably wrongly, but nobody really knows – while her husband was off at war.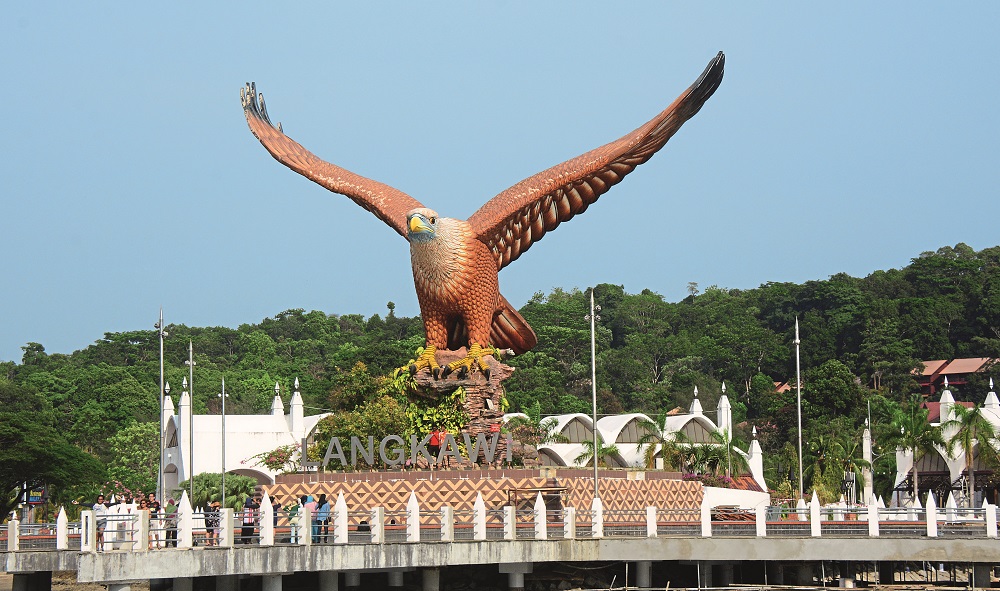 In time, she was ultimately sentenced to death, and the legend suggests the push for execution was made by those who envied her beauty and were jealous of her favour. On the fateful day of Mahsuri's execution, so the story goes, several stabbing attempts with conventional daggers failed, presumably owing to the maiden's purity. Finally, a soldier managed to plunge a ceremonial kris into her bosom and the blood that flowed was pure white, confirming her innocence. Wrongly condemned and executed, Mahsuri laid her curse onto the island with her dying breath, proclaiming that it would henceforth be barren for seven generations.
Curiously enough, Langkawi indeed languished, slipping largely into irrelevance for decades. Despite the natural splendour of the islands, Langkawi remained frozen in time, locked in an impoverished, agrarian state, its stagnant existence broken up only by occasional attacks by neighbouring Siam.
In 1821, the island was invaded by the Siamese army for the final time. Likely realising the inevitable defeat at hand, the head of Langkawi's ancient capital, Kampong Raja, ordered the village's rice fields and granary burned and the wells poisoned in a bid to starve the occupying enemy. In the wake of this rather demoralising episode, it certainly seemed that Mahsuri's curse was very real, and locals still talk of the years of crop failures that followed.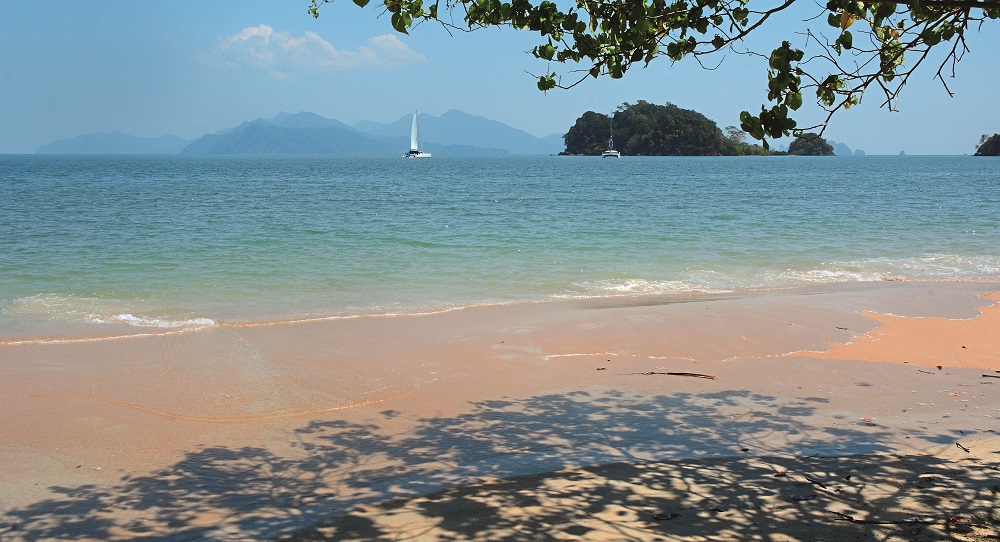 Still lingering on in a slumberous and underdeveloped state while Kuala Lumpur and Penang were taking their first strides towards modernisation, Langkawi's nascent fortunes changed in the early 1950s, when a young doctor from Alor Setar stepped onto the island to carry out his required government medical service. That man, of course, was Mahathir Mohamad, a doctor who would, years later, become the fourth Prime Minister of Malaysia. Dr Mahathir's special love for Langkawi later inspired him, as Malaysia's leader, to work closely with the government of Kedah in the 1980s to develop, modernise, and promote Langkawi.
By that time, seven generations had passed since Mahsuri's curse, and in line with the terms of her dying curse (and perhaps with an assist from the providential declaration of the entire island as a duty-free haven), the barrenness was eased, and the Langkawi of today began to take shape.
An island built by time
Mahsuri's curse and the intervening generations are but a tiny slice of Langkawi's true history, which dates back a staggering 550 million years to the pre-Cambrian era, making the archipelago a geological wonderland. That history, and the biological diversity the islands support, led to UNESCO declaring Langkawi as Asia's first Geopark back in 2007.
More than a generation has now passed since Mahathir pushed Langkawi towards modernisation, and nearly a decade has gone by since the cluster of islands were globally recognised for their immense natural and geological value, and through it all, Langkawi continues to redefine itself.
Today, Langkawi has now unquestionably transcended its years of irresolute barrenness. From a host of accommodations catering to all budgets to a dozen or more duty-free shops in the island's main town of Kuah, Langkawi has indeed awakened from her slumber and shaken off Mahsuri's curse for good.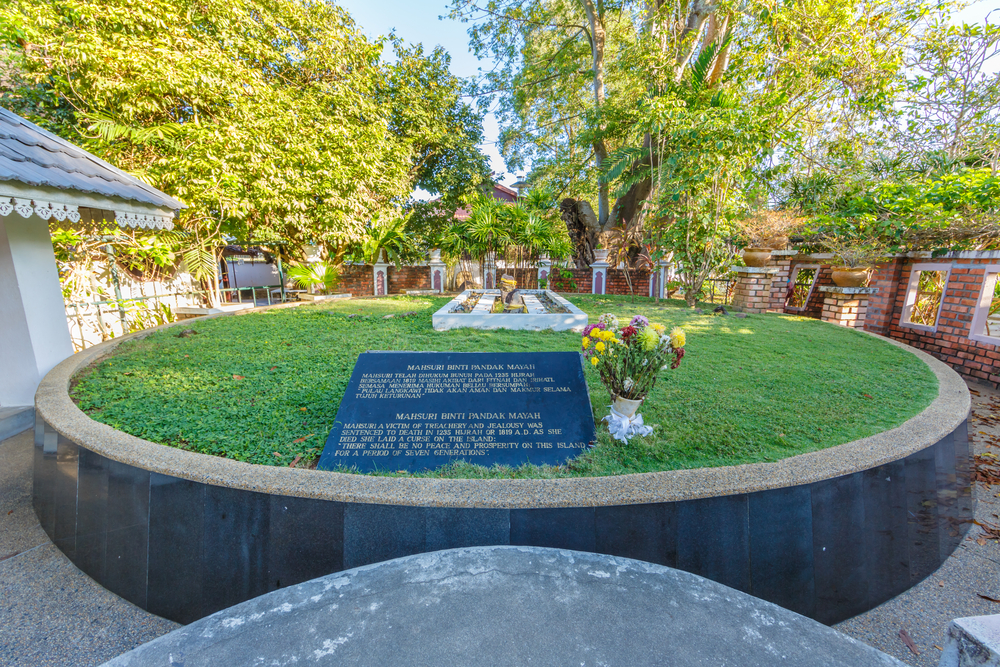 A fairly well-developed infrastructure, likely due in no small part to Dr Mahathir's influence, means that Langkawi has some of the best roads you'll find on any island in Southeast Asia. Renting a car here is a breeze, and is a great way to explore the island at your own leisure. Some of the finest hotels and resorts in Malaysia can be found in Langkawi, and the island is consistently among the most popular holiday destinations for locals.
The Malaysian government has, with varying degrees of intensity over the years, sought to promote Langkawi more heavily to international tourists. But this desire hasn't always been effectively translated into meaningful action, and residents and visitors alike regularly bemoan the apparent lack of discipline with regard to development, and the island's ongoing struggle with litter and general shabbiness.
Complaints arise from visitors about the lack of transportation options, the ultraconservative nature of the island, and the high cost of many things, despite the island's undeniable appeal as a tax-free haven. A new daily tourist fee which was enacted in July (as much as RM9 per room per night) did nothing to ease these grouses and was met with a wide range of reactions, many of them negative. However, it's worth noting that there is no sales tax or room tax in Langkawi at all, a fee that is collected in most tourist destinations on booked rooms, and which can be significant. (In Bali, this fee is 11%, for example.)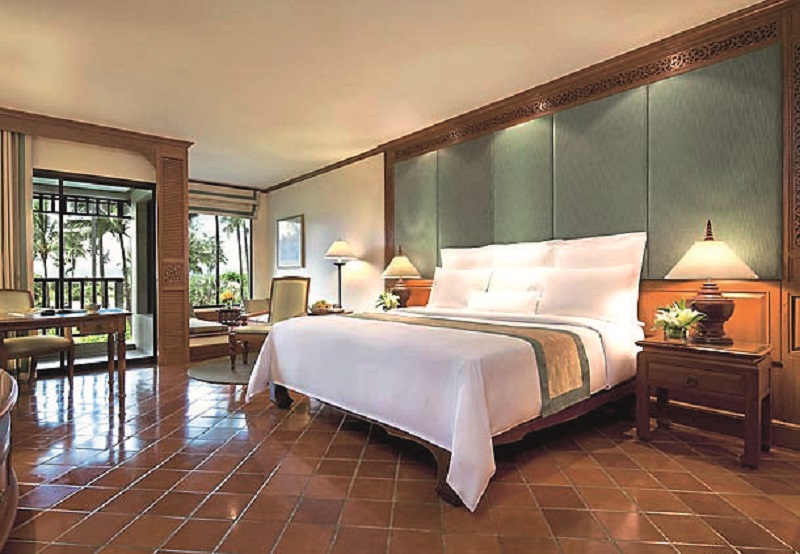 It's perhaps easy to surmise that Langkawi is not being managed particularly well at times; indeed, the island's invaluable UNESCO Geopark designation, which is reassessed every four years, was very nearly rescinded a few years ago. A last-minute reprieve was granted after an impassioned plea made by educators and conservationists, and UNESCO assessors slapped the island with a cautionary rebuke rather than an official censure and threat of delisting.
In the years since, Langkawi officials have made significant, though incomplete, progress toward the 27-point report of deficiencies noted by UNESCO authorities. All this was scarcely reported by the local media, unsurprising as being delisted as a UNESCO Geopark would have been a considerable embarrassment to both Malaysia and Langkawi. Fortunately, and to the credit of many hardworking and dedicated people in Langkawi, UNESCO in September 2015 renewed the archipelago's status as a Geopark for another four years.
Activities and accommodations
In addition to the true wonders of the three designated Geopark areas, Langkawi has plenty of other island activities to offer. Beautiful sun-splashed beaches can be found at Cenang, Tengah, Teluk Nibong, and Tanjung Rhu. Visitors can take in the sights and learn the area's history at places such as Langkawi Bird Paradise, the Black Sand Beach, the Ibrahim Hussein Art Museum, numerous caves (some of which are said to be haunted), the Field of Burnt Rice (paying homage to the deliberate burning of the fields and granary in 1821) with its market and batik workshop, and, of course, Mahsuri's Tomb.
Golfers will find their nirvana here with scenic and challenging courses lauded by regional and international critics alike, including the stunning Els Club at Datai Bay on the island's north coast, which has been named Asia's best golf course, and the magnificently scenic Gunung Raya Golf Resort, located at the base of Langkawi's highest mountain. Shopping, sightseeing, eco-tours, or just lazing around on any number of beaches ensure that visitors have plenty of options to keep their holiday time filled.
And if it's water sports you crave, Langkawi has really improved its game in recent years. Many beachside hotels and resorts offer non-motorised water sports, often at no charge for guests. Though some resorts also manage their own motorised water sports offerings, these are just as likely to be arranged through a third-party provider. One of the newest is Naam Water Sports and Naam Cruises, with locations throughout the island and a diverse range of activities on offer, from jet-skiing to mangrove eco-safaris to sunset dinner cruises.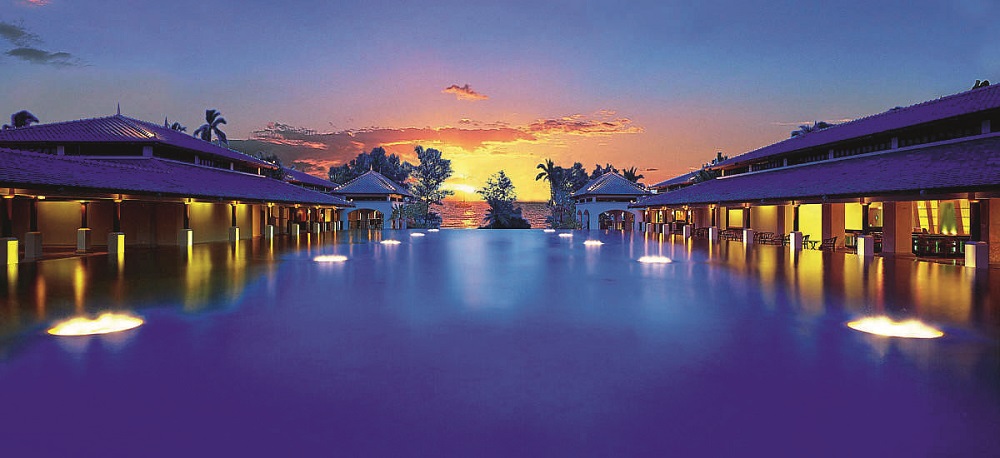 For indulgent holidays, few places in Malaysia can compete with Langkawi. And it's luxury delivered in many different forms, too.Want a lavish beachside resort experience? Check in to the sprawling Four Seasons or the new St.Regis Langkawi, two absolute top-of-the-heap resorts, both of which will drop your jaw and drain your wallet.
Want something both intimate and suitably posh? The beachfront Casa del Mar is one of Malaysia's most romantic destination hotels. At the other end of Pantai Cenang, the outstanding Meritus Pelangi resort caters to a wide range of upmarket travellers.Want an island visit served up with classy, colonial flair? You'll not do better than The Danna, a first-class hotel sited on Telaga Harbour brimming with personality and sophisticated elegance.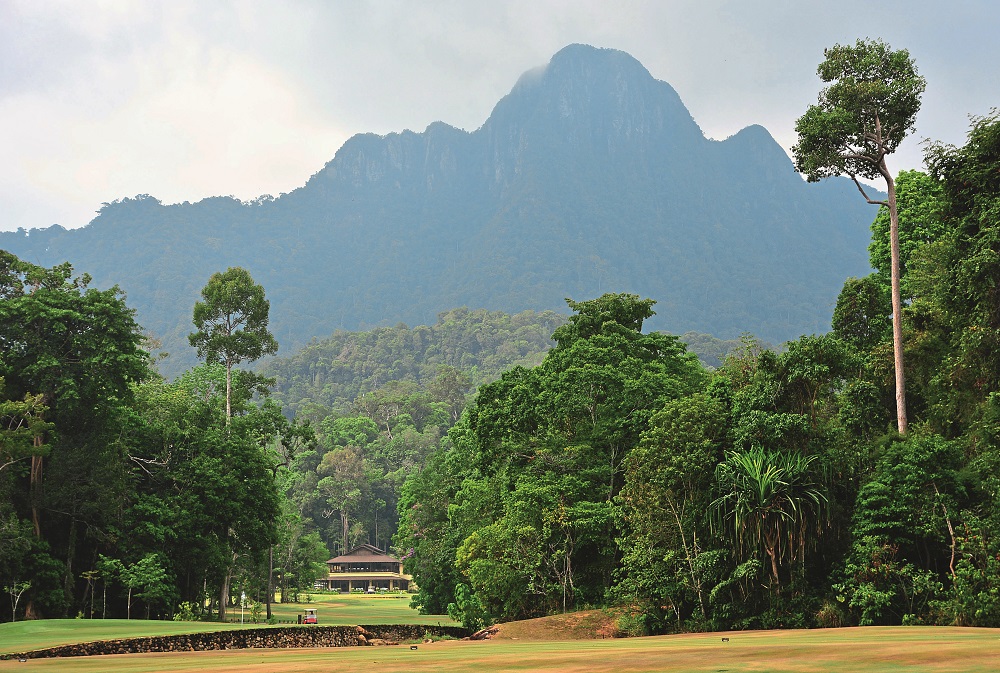 And for an unparalleled back-to-nature luxury escape, The Datai Langkawi reigns supreme, a sumptuous resort property set harmoniously within an ancient, lush rainforest on Datai Bay, boasting gracious service and all the expected touches of class and comfort you'd expect at such a remarkable property.
Other high-end resorts and hotels on the island include The Westin Langkawi, The Andaman, Tanjung Rhu Resort, AmbongAmbong Rainforest Retreat, La Villa Langkawi, and the sprawling Berjaya Langkawi Resort.
For more authentic, self-catering island holidays, homestays are a great option, with places like Bon Ton, Temple Tree, and the privately expat-owned Sunset Valley Holiday Homes serving up cosiness and care with a warm and welcome personal touch. You'll most likely want to rent a car if you do this, but that's a good choice in Langkawi no matter where you stay.
What to do, where to eat
Though it can get rather crowded at peak times, Langkawi's Cable Car (officially named SkyCab) and SkyBridge, which opened in late 2002 and early 2005, respectively, are collectively a highly enjoyable way to spend a few hours. Ample parking is located at the base near Teluk Barau, just north of Telaga Harbour.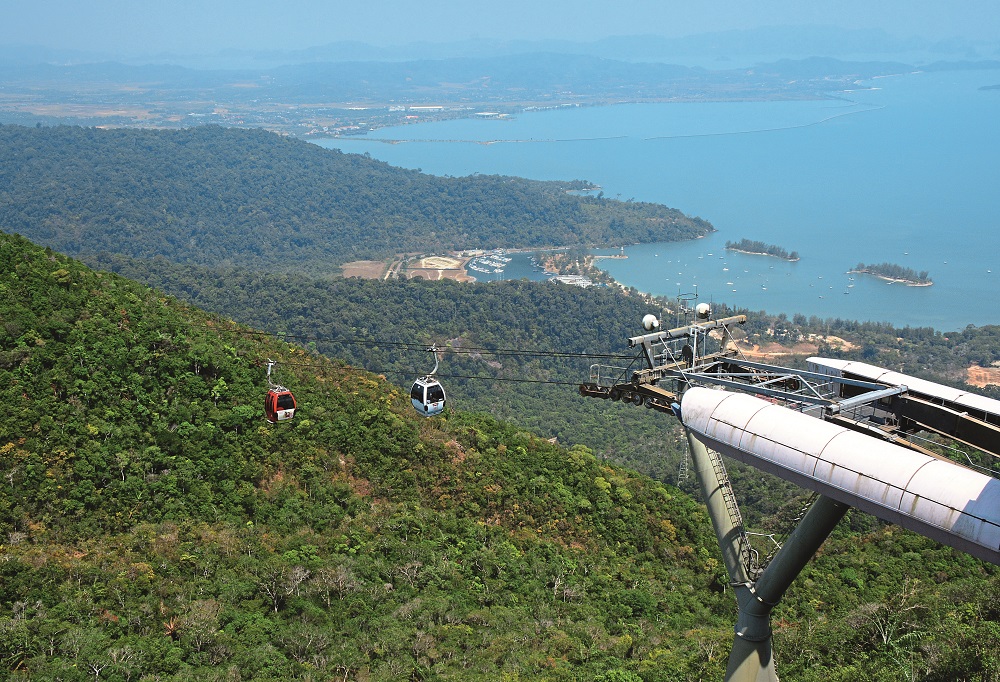 From the base station (which is located at the incredibly touristy and slightly woebegone Oriental Village), the cable cars take passengers up a dramatically steep incline that reaches 42 degrees at one point, giving them the chance to not only enjoy sweeping views of the Andaman Sea and numerous islets off the coast of Langkawi's main island, but also the uncommon perspective of actually looking down onto the canopy of a lush tropical rainforest. The length of the aerial skyway is 2.2km, with one free span – unsupported by any towers – stretching to an astounding 950m, and once you arrive at the peak of Gunung Mat Chinchang, over 700m above sea level, you are rewarded with relatively cooler weather and, on a clear day, incomparable views in nearly all directions.
Once atop the mountain, you can negotiate a flight of dubious "stairs" cut into the earth to reach the SkyBridge, another wondrous feat of engineering and one of the most impressive pedestrian bridges anywhere in the world. This cable-stayed, curved pedestrian bridge is 125m long and soars gracefully across a jungle-covered chasm, and is supported in its centre by a single tower with multiple cables.
The SkyBridge was previously closed for over two years, but has now reopened with new facilities and displays, and is well worth a visit. Admission to the SkyBridge is an extra RM5 (in addition to the SkyCab fare), and those who would prefer to be transported to the bridge rather than make the 10-minute walk – which can be challenging for some – can now take the SkyGlide inclined rail transport for an additional RM10 return.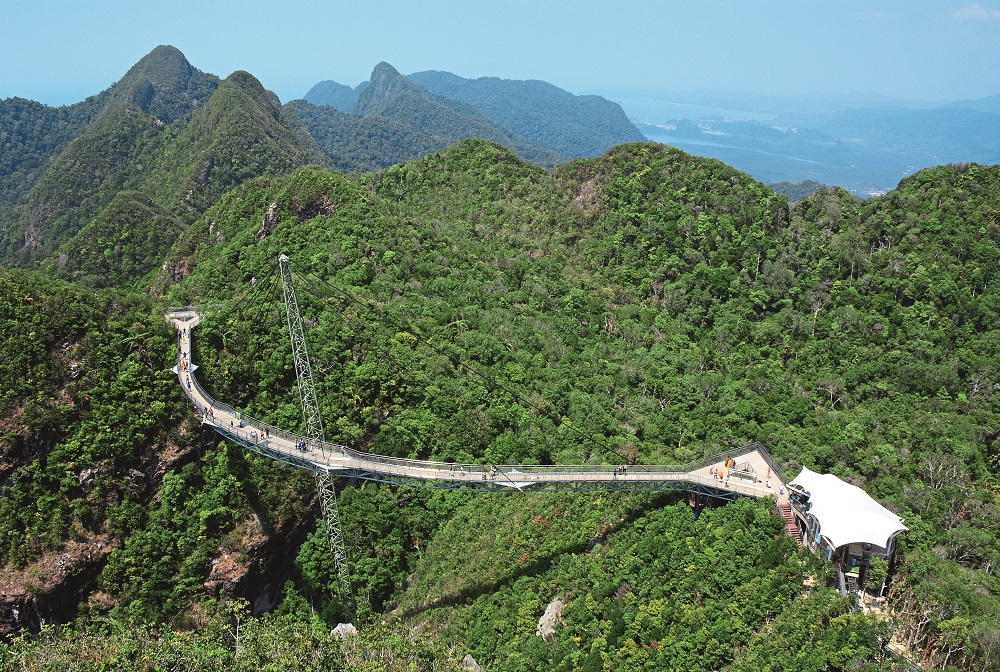 Though sensational food is not Langkawi's claim to fame (as is the case with Penang), good eats can still be found, and the trend seems to be going in the right direction. Loads of Western style fare can be found on the main beach road by Pantai Cenang, like The Brasserie Restaurant, The Cliff Restaurant and Bar, or Orkid Ria Seafood Restaurant.
For good pizzas, try T. Jay's Italian Bistro, The Pizza Maker (in Pantai Tengah), or Artisan's Pizza, which has three outlets on the island. Though Langkawi can't quite yet compete with regional island powerhouses Bali and Phuket when it comes to exceptional restaurants, there are nevertheless quite a few that will surely impress. For upscale dining with an eclectic selection of dishes, choose Planter's restaurant inside the beautiful Danna hotel at Telaga Harbour. Though it's admittedly surprising to be able to dine on tableside-carved Beef Wellington or Chateaubriand in Langkawi, Planter's does an outstanding job and is well worth a visit, even if you're not staying at the hotel.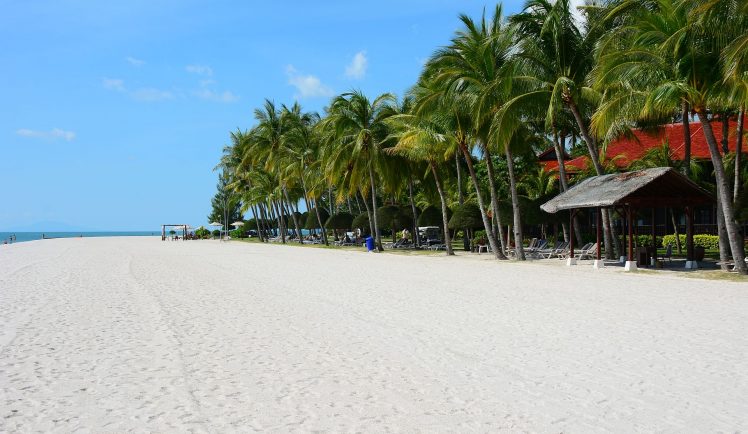 The nearby Privilege Restaurant, located in the shops at Telaga Harbour, is a firm favourite among residents of the island. Another outstanding upmarket dining option is La Sal at Casa del Mar, located right on the beach at Pantai Cenang.
Though a bit out of the way (unless you're staying at the respective hotels), Jala Restaurant at The Andaman, and The Gulai House at The Datai, are both highly recommended, with the former noted for its fresh seafood and the latter for its exquisite interpretations of classic Malay and Indian cuisine.
Local and regional flavours are, of course, never far from reach, and Thai cuisine features prominently given Langkawi's proximity to Malaysia's neighbour to the north. One of the best local seafood places on the island, and another personal favourite, is the distinctly downmarket Wonderland Food Store near Kuah. Despite a near-total lack of ambiance, the place is nevertheless consistently popular with locals and regular visitors because the service is efficient and the food is delicious and very reasonably priced. Teo's, located nearby, is another favourite with locals, serving up tasty seafood and Chinese dishes with equal aplomb. FatCUPID, located in Pantai Tengah, is a well regarded option for local food, too.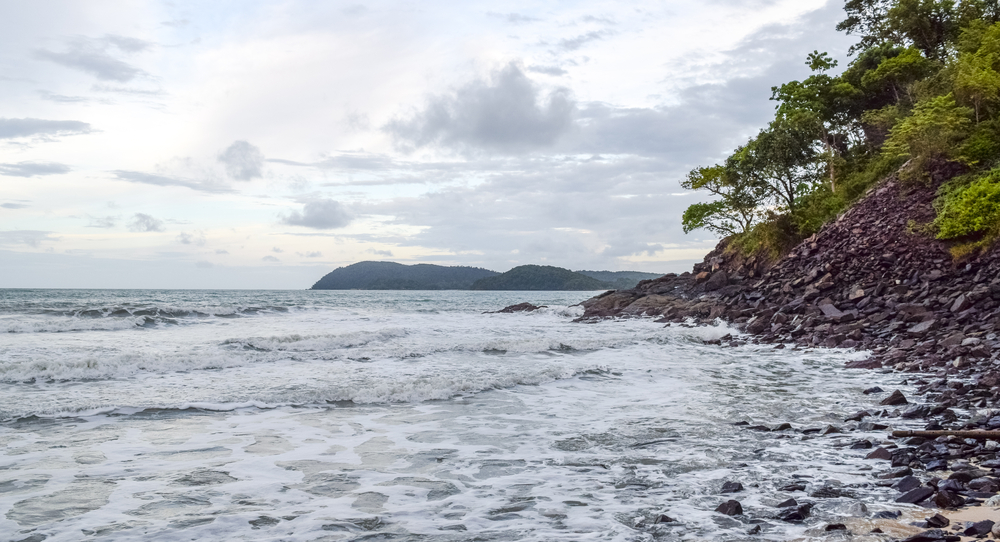 Alternately, you can opt for a posh sunset dinner cruise and really get a sense of the beauty of the archipelago. Check out TripAdvisor for a round-up of the many restaurants that Langkawi offers, from local roadside favourites like Scarborough Fish and Chips (a great choice if you're in the Tanjung Rhu vicinity) to white tablecloth dining at any number of five-star resorts on the island.
So whether you want to "fly and flop" on Langkawi's picturesque beaches, catch a thrill by jet-skiing or parasailing, do a historical and cultural tour of the island, or simply avail yourself the opportunity to buy some duty-free goods, the legendary island of Langkawi has certainly rid itself of Mahsuri's seven-generation curse and is now penning the latest chapter in its storied history.
Travel links
Flights to Langkawi are short, frequent, and often inexpensive. Malaysia Airlines, Malindo Air, and AirAsia fly jet airliners from KLIA/ KLIA2 to the island, while Malindo Air and Firefly offer convenient turboprop flights from Subang Airport. For general information about Langkawi, langkawi-info.com is a good place to start. SkyCab, SkyBridge, and SkyGlide attractions: panoramalangkawi.com.
---
"ExpatGo welcomes and encourages comments, input, and divergent opinions. However, we kindly request that you use suitable language in your comments, and refrain from any sort of personal attack, hate speech, or disparaging rhetoric. Comments not in line with this are subject to removal from the site. "
Comments