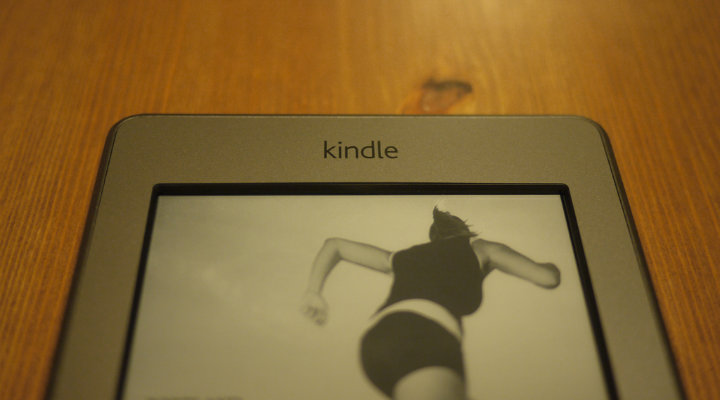 For avid readers and bookworms in Malaysia, the Kindle is a powerful gadget. This electronic reader is as big as a paperback novel and can be carried around anywhere. Unfortunately, acquiring the Kindle in Malaysia presents a challenge. Here we review some key points about the Kindle and how to purchase one.
SEE ALSO: An Alternative to Kindle: Google Play Books in Malaysia
Benefits of the Kindle
In case you're wondering why to even purchase a Kindle, here are some key reasons.
With just one Kindle reader, you can hold hundreds of books. And remember that just one kindle is lighter than even some books.
The Kindle e-reader does not strain the eyes due to the e-ink screens.
You don't have to worry about the condition of your collection of books.
You can buy a book almost instantly using a Kindle – just purchase and immediately download the book to your device.
You Cannot Buy a Kindle on Amazon.com in Malaysia (Sadly)
Kindle is a product from Amazon, the company famous for it's online shopping. Although Amazon ships a variety of products to Malaysia, they do not ship Kindles to Malaysia for reasons best known to them. In fact, even if you try to buy an Amazon Kindle from the Amazon.com website and select a shipping address in Malaysia, Amazon will inform you they cannot ship the product to Malaysia. It will specifically state:
"This item cannot be shipped to the address you selected. (Learn more.) You may either change the shipping address or remove the item by clicking Delete."
When you click "Learn More", a window will pop open with the following message:
"Warranty issues and manufacturer restrictions prevent us from shipping certain products to all geographical locations.
You'll be notified while placing your order if we're unable to ship specific items to the address you've selected. Please also check the product detail pages for any item-specific shipping restrictions.
Buyers outside the U.S. cannot purchase the following types of items from sellers: video games, toy and baby items, electronics, cameras and photo items, tools and hardware, kitchenware and housewares, sporting goods and outdoor equipment, software, and computers."
So, you may be wondering, how can we buy a Kindle in Malaysia? Read on to find out.
How to Buy a Kindle in Malaysia
Here are three options to consider for purchasing a Kindle in Malaysia. First, you should know that there are some people who buy Kindles in America and then ship them over to Malaysia.
KindleMalaysia.com
One popular website for buying a Kindle in Malaysia is through a website called kindlemalaysia.com. The whole website is dedicated to people who want to buy Kindles in Malaysia. They have a middleman who buys these devices in the United States and ships them over to Malaysia and customers can expect their orders to be delivered to their addresses between 3 and 14 days. The company will even help you claim warranties.
LowYat.net
There are other online dealers in Malaysia that sell Kindle devices and they can be found on the popular Malaysian tech forum – Lowyat.net. These sellers also buy their Kindles in the U.S and ship them to Malaysia. Unlike KindleMalaysia.com, you'll need to do your own due diligence to avoid shady sellers on lowyat.net. You should research and look through user reviews and testimonials thoroughly to pick out spam comments and unreliable sellers.
Ebay
EBay is another option for people in Malaysia looking to buy Kindles.
A Cautionary Note about Kindle Accessories
USB chargers, cables and adapters are all essential items that you need for your Kindle but Kindle Malaysia does not ship these products separately. They are shipped only with Kindle devices. So, if you have the misfortune of breaking or losing a cable or adapter, then you need to order another Kindle or buy cheap compatible accessories or find your own middleman in the States.
How Much Do Kindles Cost in Malaysia?
Purchasing Kindles in Malaysia can be expensive. Remember Amazon does not officially sell Kindles to Malaysia, thus you need to factor in conversion rates, hefty shipping costs, and the middleman fees.
As KindleMalaysia.com is a legit website and an online store dedicated to the Kindle, you may find their costs to be slightly higher that those charged by sellers on lowyat.net. Every business needs their profits!
As you can see by the costs outlined below, there is a premium to purchase a Kindle on KindleMalaysia.com. However, given the limited choices, they certainly supply a reliable service in the marketplace.
Kindle Paperwhite (without ads)
United States – Amazon.com: US$ 139 (~ RM 435)
Malaysia – KindleMalaysia.com: RM 670
Kindle Paperwhite 3G (with Ads)
United States – Amazon.com: US$ 179 (RM 565)
Malaysia – KindleMalaysia.com: RM 880
SEE ALSO: Key Points about the Kindle Paperwhite 2 Ebook Reader
Also be aware that in addition to the Kindles mentioned above, KindleMalaysia.com stocks the latest Kindles, such as Kindle Fire.
Customers can buy their Kindles along with protectors and cases. KindleMalaysia.com allows customers to place orders for Kindles that are not displayed on the website and the company will ship them to Malaysia within 14 days.
To view more product options and prices, visit the Kindle Malaysia website here.

How to Buy Kindle Ebooks in Malaysia from Amazon?
As Amazon does not ship Kindles to Malaysia, you will typically not be able to activate a Kindle with a Malaysian account. Sometimes you will be able to activate your Kindle with a Malaysian account but will not be able to download content that is free in the U.S. There is a workaround – people in Malaysia need to create U.S.- based accounts to access content and to activate Kindles easily.
Do It Yourself Method
Creating a U.S.-based account requires a couple of tricks. The easiest way is to get a U.S IP address is to use a proxy server. After this, users need to find a realistic U.S-based physical address to create a U.S.-based account to activate their Kindles.
Similarly, Amazon does not let users buy books with Malaysian credit cards. You can try getting an American credit card, but this can be difficult. An easier option is to purchase gift cards with your Malaysian Amazon account and give them to your U.S.-based account. You can then log into your U.S.-based account and purchase any book you want with the gift card.
Note: We tried creating a USA based account with this fake usa address website first and purchasing ebooks with a Malaysian credit card. This worked fine initially but the next day we received an email from Amazon asking us to send a document to verify we were a resident of the United States, and, if we didn't, our USA account could become restricted.
Kindle Malaysia Method
If the above seems too complicated, then you can reach out to the Kindle Malaysia team. They explain how to buy ebooks on Amazon, and they'll help you set up the process: Buy Kindle Ebooks from Amazon in Malaysia – KindleMalaysia.com.
You can visit Amazon's website here
.
Disclaimer: You should know of course, that there are legal issues involved, amongst them tax laws and copyright infringement laws, which Keith Rozario discusses here. The bottom line is, there are specific legal reasons for why Amazon's ebooks are not available in Malaysia. So, if you want to be strict about it, using a workaround is almost definitely illegal (you'll be contravening tax laws at the very least), and a grey area at best. The choice, of course, is up to you.
Do you have a Kindle in Malaysia? Or do you have any questions? If so, post in the comments below.
RECOMMENDED: Top 20 Best Selling Kindle Ebooks on Amazon.com in 2013
READ MORE:
---
"ExpatGo welcomes and encourages comments, input, and divergent opinions. However, we kindly request that you use suitable language in your comments, and refrain from any sort of personal attack, hate speech, or disparaging rhetoric. Comments not in line with this are subject to removal from the site. "
Comments