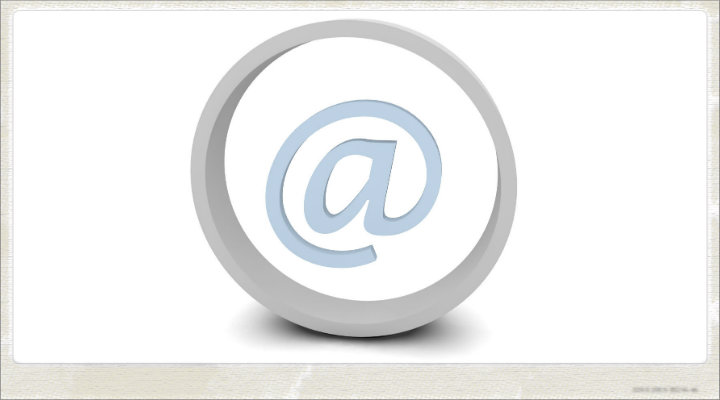 U Mobile is wireless broadband service provider available in Malaysia. U Mobile is one of the first broadband service providers to offer 3G mobile communication technology to customers.
Founded in 1998, the company is now a wholly owned subsidiary of U Television Sdn Bhd. and deals only in mobile broadband services.
Here are six steps for helping you decide if U Mobile is right for you. Remember this guide is aimed for consumers seeking U Mobile broadband – not businesses seeking broadband. There are different U Mobile broadband packages for businesses.
SEE ALSO: What is the Best Broadband in Malaysia for You?
1. Is U Mobile Offered in Your Area?
When considering a broadband service, the first thing you need to check is that it provides service to your area. If it doesn't cover your area, then you can stop researching right there and start looking at other broadband services.
To see if U Mobile covers your area of residence, visit this page of the U Mobile website.
2. How Much Data Do You Need to Download and Upload Each Month?
Some broadband packages limit how much you can download and upload each month. Fiber broadband services aren't usually very strict about this; however, wireless broadband services typically do enforce quotas. To that point, U Mobile only offers wireless broadband services.
For U Mobile's wireless broadband service, you can choose to purchase either a postpaid plan or prepaid plan. Here are the capacities of each:
Postpaid:
The U Mobile postpaid plans means you pay an agreed fee each month to access the internet through a wireless, SIM card based device.
U Mobile postpaid plans offer data volumes ranging from 2 GB per month to 20 GB per month.
To learn more about U Mobile postpaid data allowance, visit this page of the U Mobile website.
Prepaid
The U Mobile prepaid plans mean you pay in advance for how much data you want. The per unit rate of this is more expensive than the per unit cost of postpaid plans; however, you have greater control over your usage.
U Mobile prepaid data amounts range from 500 MB (valid for 24 hours) to 20 GB (valid for 30 days).
To learn more about U Mobile prepaid data allowances, visit this page of the U Mobile website.
3. What Type of Broadband Do You Want?
The three main types of broadband services in Malaysia for consumers are: Fiber, Wireless, and ADSL. Fiber is the best choice for speed, wireless is the best choice for mobility, and ADSL is the best choice for a low cost fixed-line package (as it a an older fixed-line broadband technology).
U Mobile only offers wireless broadband packages. Thus, if you want fiber broadband or ADSL broadband, you need to check out the other broadband service providers in Malaysia.
If you want a wireless broadband service, which is good for mobility and offers shorter contract commitments, then U Mobile offers the right type of broadband for you.
SEE ALSO: Is Fiber or Wireless Broadband Better in Malaysia?
4. How Fast Do You Want Your Broadband Service to Be?
If speed is your main priority, then you should consider telecom companies offering fiber broadband packages, as they provide the fastest broadband. Remember, U Mobile only offers wireless broadband plans.
U Mobile offers theoretical speeds ranging from 7.2Mbps to 42Mbps. Note, that may likely experience slower speeds, as wireless broadband speeds are subject to more interference than fiber broadband.
One thing to note is that U Mobile's wireless broadband uses a 3G network, which is slower than some of its competitors. To explore faster wireless broadband services, such as 4G in Malaysia, you may want to consider the following:
SEE ALSO: Why Your Broadband Speed Isn't As Fast You Think: MB vs Mb
5. Does U Mobile Fit Your Budget?
U Mobile pricing is generally cheaper than other wireless broadband services in Malaysia, probably since their service isn't as fast. Here is a snapshot of their pricing below.
Postpaid Pricing
Speed: 7.2 Mbps to 42 Mbps (theoretically!)
Monthly Data Allowance: 2 GB to 20 GB
Monthly Price: RM 40 to RM 128
To learn more about U Mobile postpaid pricing, visit this page of the U Mobile website.
Prepaid Prepaid
Speed: 7.2 Mbps
Data Allowance: Currently, U Mobile seems to be just offering a 5 GB data allowance, valid for 30 days.
Price: RM 135 per data renewal/plan
To learn more about U Mobile's prepaid pricing, visit this page of the U Mobile website.
6. Ask Around about U Mobile's Customer Service
Customer service is an important factor for finding the best broadband service; however, this can also be one of the most difficult factors for us to evaluate. Thus, we strongly encourage you to ask around and get people's feedback. Customer service can be so important when you start encountering problems with your internet connection.
Here are three ways to help you research about U Mobile's customer service:
U Mobile Facebook Page: Check out their Facebook page to see what people have been saying and also post your own questions or comments. Visit U Mobile's Facebook page here.
LowYat: This is active forum in Malaysia and can be a great place to find existing threads about U Mobile to see what people have been saying or create your own thread. Visit Lowyat's forum here.
Ask Around: Some of the best ways to get insightful information is simply by asking people who use the service. Ask your colleagues, friends, or family in Malaysia.
Post a thought or question in the comments below. Also, stay in touch with us, Leaping Post, by registering for our free e-newsletter here.
See Also:
---
"ExpatGo welcomes and encourages comments, input, and divergent opinions. However, we kindly request that you use suitable language in your comments, and refrain from any sort of personal attack, hate speech, or disparaging rhetoric. Comments not in line with this are subject to removal from the site. "
Comments