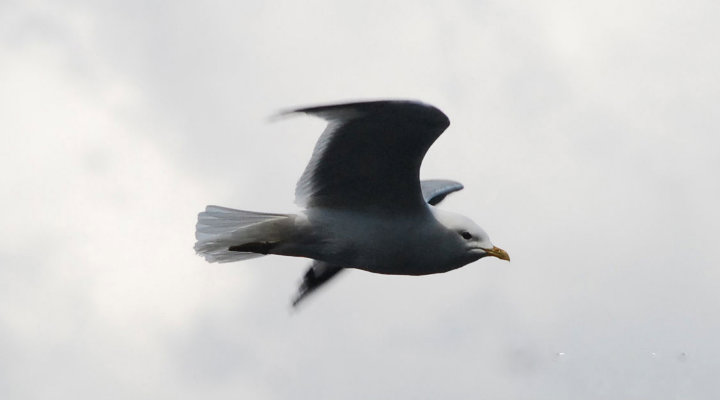 Internet connectivity may have been enough at one time, but people want it fast these days. While Malaysia does not offer the fastest broadband Internet services in the world, Malaysia has services with speeds faster than most people would need.
Below we highlight the fastest broadband in Malaysia for wireless and fiber.
SEE ALSO: Why Your Broadband Speed Isn't As Fast You Think: MB vs Mb
Types of Broadband
In Malaysia, you primary options for broadband internet connectivity are fiber, ADSL, and wireless.
Fiber broadband is typically the fastest broadband technology, but it's not a good choice if you need internet acecss on-the-go, since its fixed to the location where you set it up. ADSL is an older broadband technology, it is also fixed, and is among the slowest, so we won't discuss it here. Wireless broadband is typically slower than fiber, but has its some unique advantages such as providing internet access on-the-go. Additionally, 4G LTE is a newer wireless broadband service, which is faster than some fiber broadband services.
When taking a look at the various options, it's important to keep in mind that paying the highest amount of money for the fastest possible connection could very well be overkill. For most households, anything that runs at 5 Mbps or above should be more than adequate. However, som will want the fastest Internet speed in Malaysia and, in those cases, the options are easier to narrow down.
SEE ALSO: Is Fiber or Wireless Broadband Better in Malaysia?
Fastest Wireless Broadband Service in Malaysia
In Malaysia, the fastest forms of wireless connectivity are 4G and 4G LTE. 4G LTE is a new form of 4G that was recently released to the Malaysian market by Celcom and Maxis. The difference in speed between 4G LTE and 4G, however, isn't necessarily going to be so significant that Malaysian customers will find 4G unacceptable if they are accustomed to 4G LTE. For some customers, the difference may not even be noticeable. Here are two telecom companies in Malaysia claiming their 4G LTE and 4G speeds.
Maxis 4G LTE: Maxis states the download speeds of their 4G LTE network are up to 75 Mbps with the typical average speeds of between 10 Mbps to 30 Mbps. You can view this page of the Maxis website about that.

YES 4G: YES claims a 4G speed of approximately 20 Mbps. It also gives a qualification to this stating that "service speeds are on a best effort basis. Factors such as coverage, location, building interference, distance from communication towers and numbers of concurrent users may affect service speeds and Service performance." You can view this page of the YES website about that.
It's difficult to pinpoint the exact speeds you can expect with 4G LTE, however, you can count on it being faster than 3G and 3.5G connections. 3G offers speeds of up to 384kbps. 3.5G offers speeds up to 7.2Mbps.
Ultimately, for the fastest wireless broadband in Malaysia, you're best choice would probably be Maxis or Celcom's 4G LTE service. However, you should note these are available only in very limited areas.
SEE ALSO:
Fastest Fiber Broadband Service in Malaysia
Fiber connections are the standard for the fastest household Internet connectivity.
The fastest broadband provider in Malaysia at present is Time, which can provide connections as fast as 100 Mbps. You can read our post about Time's broadband packages here.
Other internet service providers can provide speed that is likely to be more than adequate for people who are average Internet users. TM UniFi offers speeds as high as 20 Mbps. Other internet services you can choose from in Malaysia, include Maxis, Celcom, P1 and many others.
It is important to keep in mind that Internet providers are frequently upping their service and changing their packages. If you're not happy with your current Internet service, you may want to explore a bit and find out whether or not another provider would offer you a level of service that would be suitable for your needs.
What are your thoughts about the fastest internet in Malaysia? Post a thought in the comments below. Also, stay in touch with us, Leaping Post, by registering for our free e-newsletter here.
MORE BROADBAND STORIES:
MORE SMARTPHONE STORIES:
---
"ExpatGo welcomes and encourages comments, input, and divergent opinions. However, we kindly request that you use suitable language in your comments, and refrain from any sort of personal attack, hate speech, or disparaging rhetoric. Comments not in line with this are subject to removal from the site. "
Comments