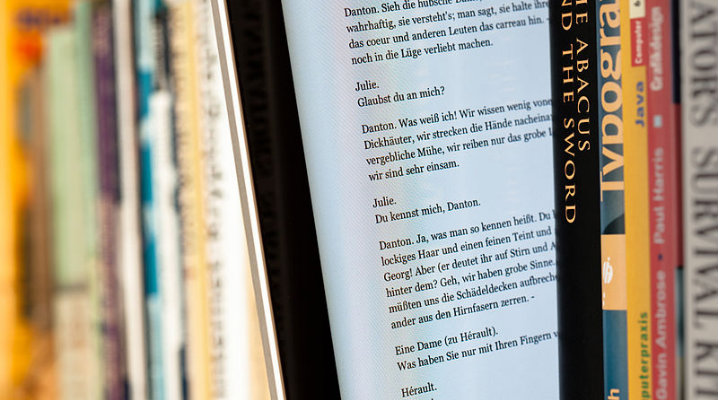 Ebook readers as we know them have been around for almost a decade now. In 2004, the Sony Librie was the first e-ink device to be released commercially, although it was only available in Japan. Amazon only followed in 2007 with the first-generation Kindle, which was only available in the United States.
These days, there is a huge variety of ebook readers available, and the problem is choosing between them! Take your pick; there's the Nook, the Kindle, the Kobo, the Sony Reader, and more – each of which comes in at least two different varieties. While you can't buy a Kindle directly from Amazon.com in Malaysia, there are ways to work around this.
If you're new to ebook reader ownership, you're probably wondering where you can source ebooks from in Malaysia. You can definitely find free ebooks from a large number of different sources, but we'll cover this topic in an upcoming article. For now, let's focus on the websites that will serve the needs of all you good (paying) customers out there.
SEE ALSO: Top 20 Best Selling Ebooks on Amazon.com in 2013
1. Google Play Books
Google Play Books opened in Malaysia on September 27, 2013. Through the store, you can easily buy and download ebooks to be read on your browser, or on your Android or iOS devices. There are over five million titles available on Google Play Books, which is very welcome news for Malaysian readers. A nice feature of using Google's e-reader software is that it enables you to sync between devices—so you can always pick up where you left off the last time. Forget about having to flick through pages (or locations) to find your spot.
Here's a little more information about how to use Google Play Books in Malaysia.
Visit Google Play books here.
2. Amazon.com
Well, this one isn't technically available in Malaysia, but there is a way to use it. As mentioned previously, you can't directly purchase a Kindle in Malaysia—and unfortunately the same applies to Amazon's ebooks, or "Kindle editions." Quite a few Malaysians do own Kindles, however, so people have obviously figured out ways to work around the system. You can read our insights about how to buy Kindle ebooks in Malaysia.
You should know of course, that there are legal issues involved, amongst them tax laws and copyright infringement laws, which Keith Rozario discusses here. The bottom line is, there are specific legal reasons for why Amazon's ebooks are not available in Malaysia. So, if you want to be strict about it, using a workaround is almost definitely illegal (you'll be contravening tax laws at the very least), and a grey area at best. The choice, of course, is up to you.
Visit Amazon.com here
.
3. Maxis Ebuuks
Maxis Ebuuks launched in April 2012, but unfortunately seems to be only available to people with a Maxis or Hotlink number. It seems pretty easy to use; you just need to download the Maxis ebuuk app onto your iPad or Android device and start reading. I've seen a few reports of Maxis Ebuuks being pricier than Amazon, but a recent price comparison I did (of popular fiction titles) actually turned out favorably for Maxis. Their prices were roughly 20-30% cheaper than Amazon's.
If you're a Maxis customer it's probably worth trying Ebuuks out. However, while they claim to have over 300,000 titles available, their website seems to offer much fewer options. I'd be happy to hear some comments on this if any of you are already Maxis Ebuuks users!
Visit Maxis Ebuuks here.
4. MPH Online
MPH Online uses the Adobe Digital Editions platform, which works with PCs, Android tablets and smartphones, and iPads and iPhones. There are detailed instructions here about how to get it all set up on various devices, plus a disclaimer that says you can't transfer ebooks from your Apple devices to your PC.
MPH seems to offer a pretty decent ebook selection, though I can't find any solid information about the number of titles they have available. (I even managed to find J. Jack Halberstam's Gaga Feminsim on their website.) Their ebooks come in the standard EPUB format.
Visit MPH Online here.
5. Kobo
Last but not least on this list, we have Kobo. This company produces a popular e-reader, and it is also a great source for ebooks. Based in Canada, Kobo offers over 2.3 million titles to readers, including to customers in Malaysia! Their ebooks come in a few format options, including Adobe, DRM, and EPUB.
For Malaysian customers who want a wider selection of books and don't want to deal with the annoying Amazon/Kindle workarounds, Kobo seems to be the best option out there, in addition to Google Play Books. Prices are in USD, but are not necessarily astronomical; I found a few of my favourite Octavia Butler novels on there for around 7 USD. You can also find popular titles like A Song of Ice and Fire on Kobo for a similar price.
Visit Kobo here.
Have You Got Any Other Ebook Sources to Share?
So there you have it, a quick rundown of paid ebook websites accessible in Malaysia. Stay tuned for our post on free ebook resources! In the meantime, if you know of any other good ebook websites around, do share in the comments below.
EBOOK ARTICLES:
ONLINE BOOK ARTICLES:
MALAYSIA GUIDES:
Photo credit: melenita2012 / Foter.com / CC BY
---
"ExpatGo welcomes and encourages comments, input, and divergent opinions. However, we kindly request that you use suitable language in your comments, and refrain from any sort of personal attack, hate speech, or disparaging rhetoric. Comments not in line with this are subject to removal from the site. "
Comments