If you're ready to buy a new smartphone but have commitment phobia and want flexibility, this post is for you. We've narrowed down eight of the hottest phones that you can get in Malaysia contract-free.
Contract-free, or off-contract as it's sometimes termed, means you're not locked into a two-year agreement with a mobile carrier when you purchase your smartphone. With no contract, you can change your service plan or even the mobile carrier at will.
Simply buy the phone that best suits you and opt for a prepaid or postpaid plan from the carrier you prefer. See our earlier article on choosing the best mobile service provider in Malaysia.
Here are some of the best smartphones you can purchase outright, without a contract in Malaysia.
SEE ALSO: 6 Popular Smartphones in Malaysia You Can Buy With a Contract
1. Samsung Galaxy Note 3 
For those who like it big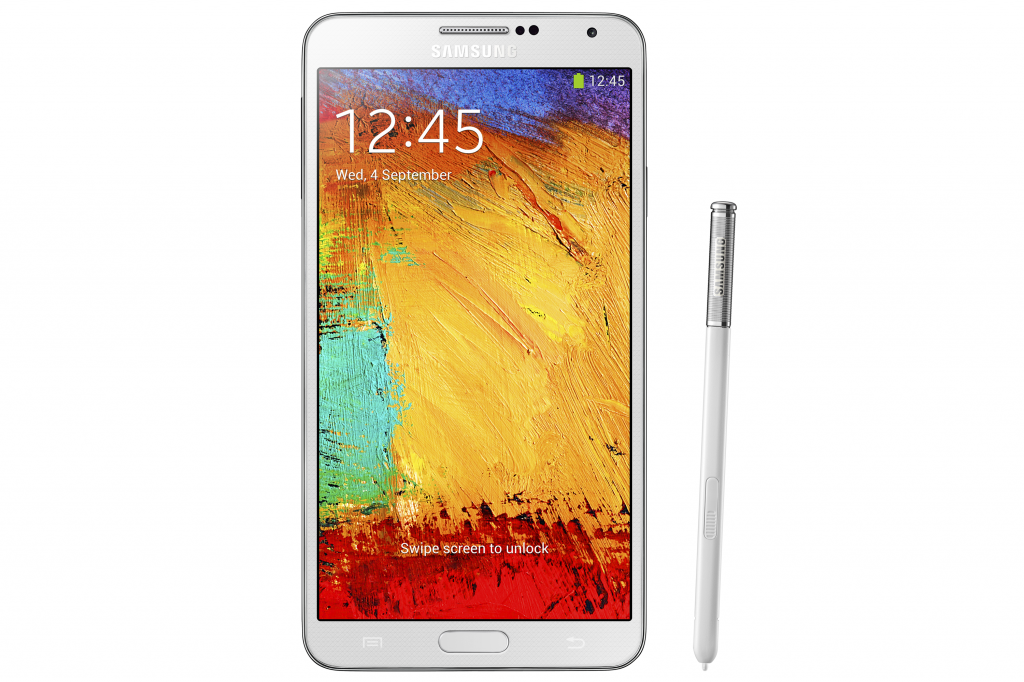 Photo Credit: Samsung
Samsung is the most popular brand in Malaysia and two models make our shortlist. The Galaxy Note 3 has the biggest screen among our picks with a 5.7-inch display, meaning you really don't need a proper tablet. This top-of-the-line smartphone is fast and packs lots of power. Apart from 32GB of storage, it also supports memory cards of up to 64GB. Its robust battery comes in at 3200mAh. Those who like to video chat will enjoy this device as its front-facing camera delivers good quality HD images. Potential buyers, however, should also be aware that to use the Note 3 as a phone you'll need to wear an earpiece or headset – unless you want to look like you're in the 1980s when people held brick-like devices to their ears. Hard to believe those fossils cost over RM13,000 back then. Of course, the contemporary Note 3 is not cheap either…
Off-contract cost: RM 2,399.  (Buy on Lazada.com.my for RM 2,069)
2. Samsung Galaxy S4
For the gadgeter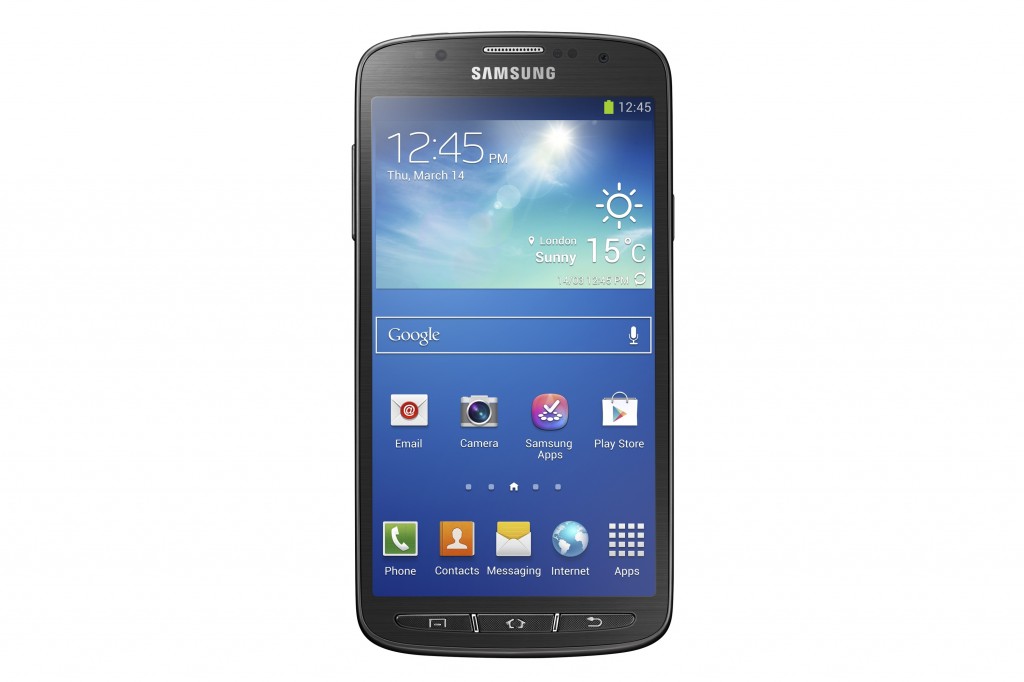 If you're a Samsung fan but want something more portable and lighter, yet still packed with the Korean manufacturer's gizmos, this phone is for you. Although the plastic exterior design is not as sleek as the Note 3, it uses the same Super AMOLED display technology, meaning you get an equally sharp screen quality. Although the S4 is slightly older than the Note 3, it still delivers quality performance and comes with numerous preloaded apps. If you love gadgets and playing games, this Android device is a good choice. Be aware that a Galaxy S5 could be released later this year.
Off-contract cost: RM2,199. (Buy on Lazada.com.my for RM1,668)
3. LG G2
For the distinct touch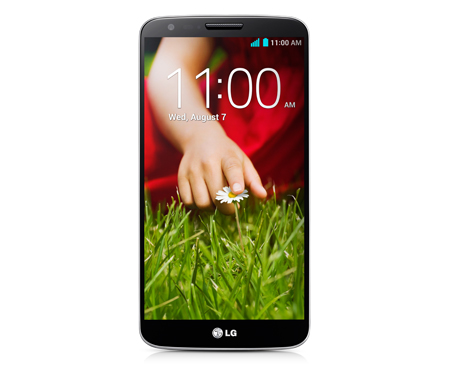 Photo Credit: LG
Coming in second on the size front on our list is the LG G2. Its outstanding 5.2-inch screen has a pixel density that is even better than the Galaxy Note 3.  Its camera is also comparable to the Samsung devices. How this phone differs from the rest is that you'll find the volume and lock buttons at the back of the device. While this may require some getting used to, there is no denying the G2 is fast and powerful. You can even run multiple apps simultaneously in a layered manner using the QSlide feature. Battery life is robust even with heavy usage, rivaling the Galaxy Note 3. The downside is its appearance. It has a rather uninspiring glossy plastic case. If you're willing to overlook that, this is a great offering from LG. It has yet to launch in Malaysia, but you can get it from online retailers.
Off-contract cost: RM 2,399. (Buy on Lazada.com.my for RM1,679)
4. Sony Xperia Z1
For the rugged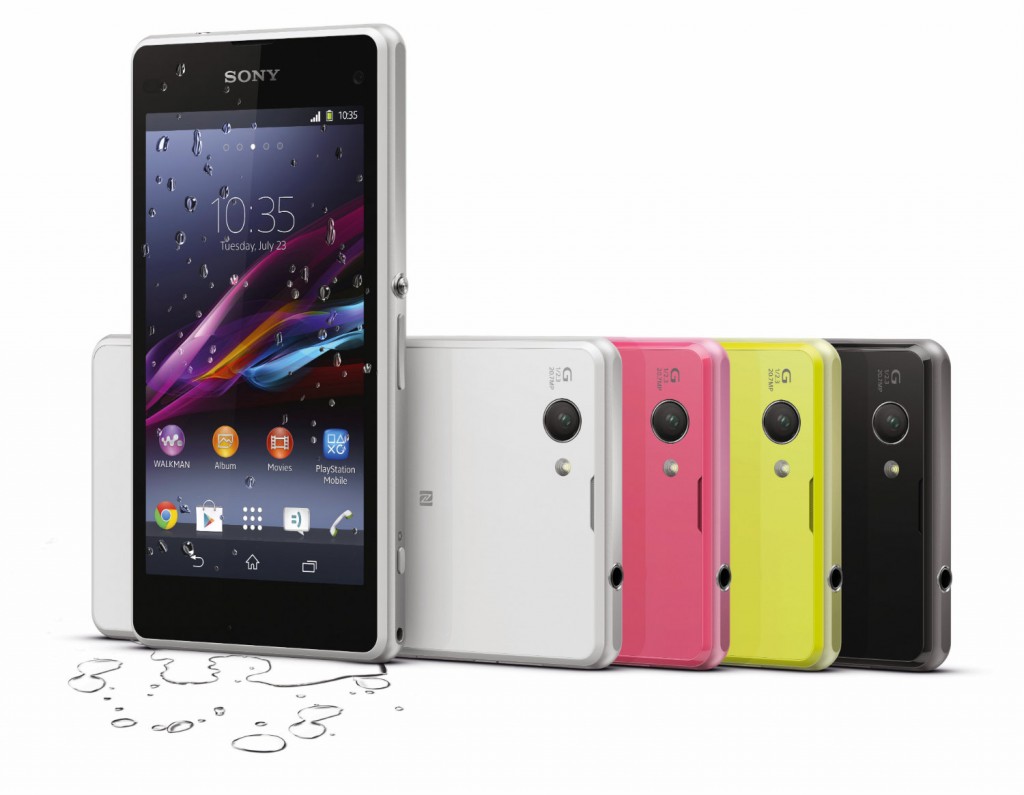 This device offers a sharp 5-inch screen but is a bit chunkier to hold than other phones with the same screen size. Also, if you like showing photos off or watching movies on your phone, this may not be the right phone as there have been issues with viewing the display at an angle or when tilted. Memory of 16GB means you won't be able to store tons of media although the phone does support memory cards. The selling point of this phone is that it is waterproof and dustproof – so no need for those ziploc bags when you're caught in the rain.
Off-contract cost: RM 2,199.  (Buy on Lazada.com.my for RM1,309)
5. HTC One
For the audiophile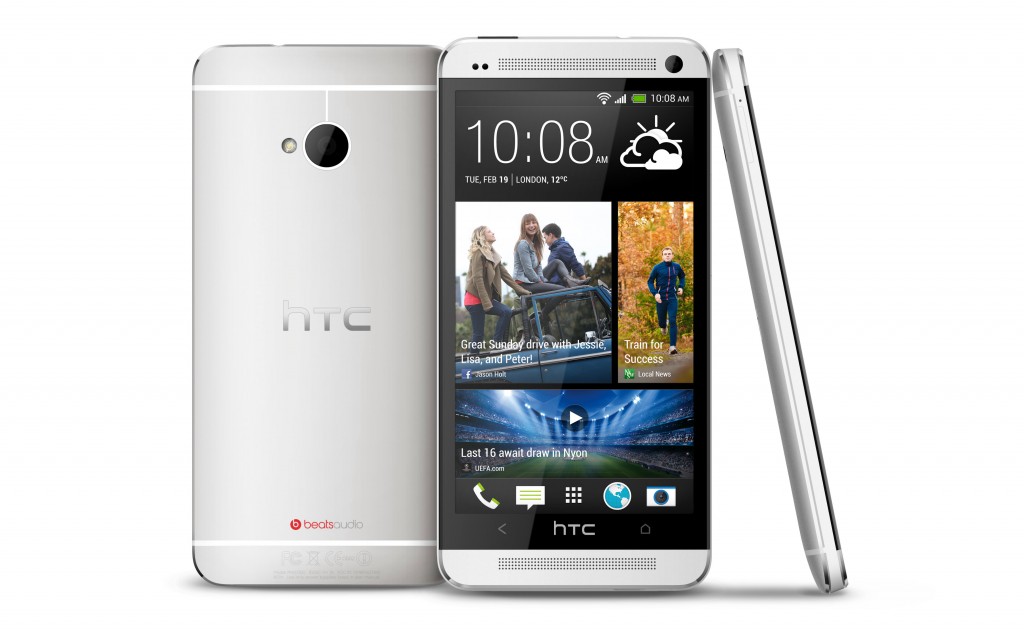 Photo Credit: HTC One
This is a phone that is good on the exterior and interior. It is elegantly designed and offers good specs. But what really makes this device stand out are front-mounted speaker grilles both above and below the screen, giving it awesome stereo sound for a phone. The audio can even get loud enough that you don't have to hold the phone right up to your ear. The four-megapixel camera does seem on the lower end but it is backed up but extensive features such as a back-illuminated sensor. Nevertheless, the camera quality isn't comparable to some of the other phones we've mentioned.
Off-contract cost: RM2,229. (Buy on Lazada.com.my for RM1,709)
6. Motorola Moto G
For the value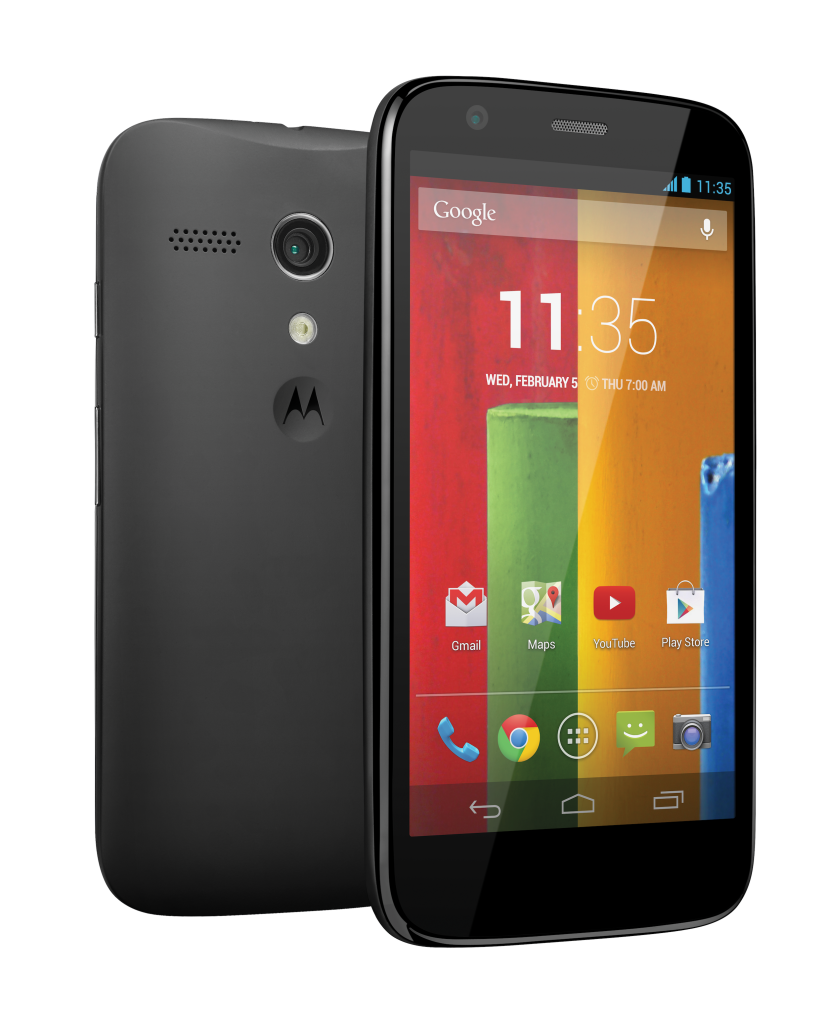 Photo Credit: Moto G
This attractively priced phone offers good screen resolution for the price. The image quality is sharp and vibrant. The Moto G uses the same IPS LCD display as both the HTC One and iPhone 5s. Again, the camera disappoints at 5 megapixels, but bear in mind this is a more affordable phone. For the gamers out there, this phone will not have enough power. This device would be more suited to newcomers to the smartphone arena who are not looking for the best specs. Another limitation is the Moto G is only capable of 3G connectivity.  If you're willing to spend more, go for the more advanced and more capable Moto X which has 4G.
Off-contract cost: RM698. (Buy on Lazada.com.my for RM639)
7. Nexus 5
For the cool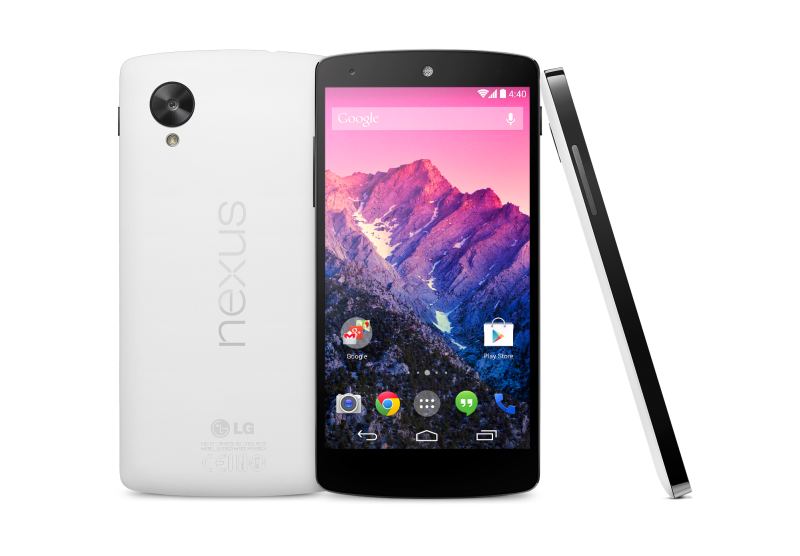 The Nexus 5 was developed by Google. The screen display is sharp and the phone is fast backed by a powerful processor. For the smartphone enthusiast this could be the phone to get. It is comparable to Samsung devices but purer, i.e. without the numerous pre-loaded apps and features Samsung has put in – some of which you may never use. This Google device has yet to be officially introduced in Malaysia so none of the mobile carriers will have it. This is a strictly an off-contract online purchase for those who want functionality and chic.
Off-contract cost: RM1,999. (Buy on Lazada.com.my for RM1,420)
8. Apple iPhone 5s 
For the fans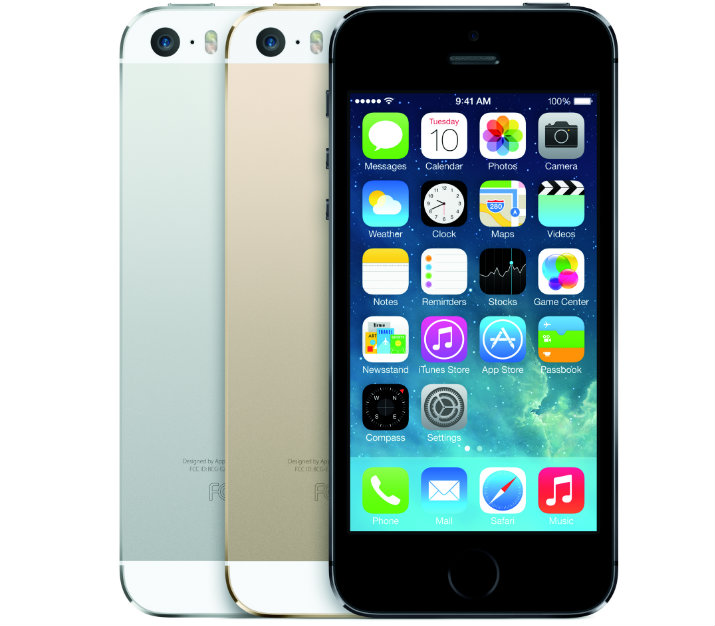 Photo Credit: Apple
If you're an Apple fan, this is the best smartphone from the company to date. It's the thinnest and lightest of our selection. However, compared to other Android devices the 4-inch screen seems small. Another downside is the battery. The capacity is the lowest at only 1570mAh. A special feature this phone has is the Touch ID fingerprint scanner which enables you to unlock the phone without a password or code. Plus, the iWork app suite is thrown in for free with this device. If you've used Android phones, however, you may find the iPhone lacking. But if you're used to iOS, this is the one to go for.
Off-contract cost: RM2,399. (Buy on Lazada.com.my for RM 2,370)
Smartphone Specs Compared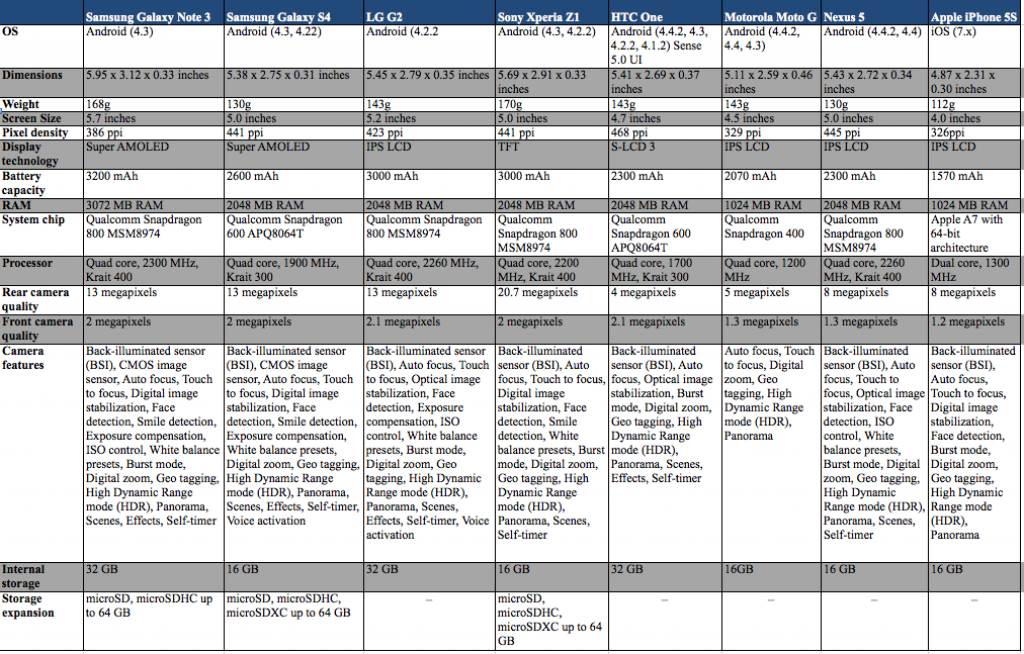 Phones without Contracts Offer Greater Flexibility
All the prices above are from Lazada although there are a number of other sellers online and off. In the long run, particularly if you are a low volume user, off-contract deals tend to work out cheaper than contract purchases taking into account the service fees you are locked into for up to 24 months. Of course, this does vary, depending on your voice and data usage, as well as the magnitude of the discount on the device offered by the mobile carrier.
As for service plans, if your phone is not tied to them, most of the major mobile providers in Malaysia offer postpaid plans that are contract-free, so you can change or cancel them if they're not right for you. As a point of reference, you'll find the lowest postpaid plan from Maxis starts at RM30 a month for a 1GB monthly internet allocation. Alternatively, prepaid plans allow you to pay as you go, with no monthly commitment.
We advise choosing the phone you want, and the carrier you want, and see what data and voice plan makes sense for you. It could be trial and error, but the beauty of not being bound by a contract is you can always switch!
MORE SMARTPHONE STORIES:
MALAYSIA GUIDES:
---
"ExpatGo welcomes and encourages comments, input, and divergent opinions. However, we kindly request that you use suitable language in your comments, and refrain from any sort of personal attack, hate speech, or disparaging rhetoric. Comments not in line with this are subject to removal from the site. "
Comments