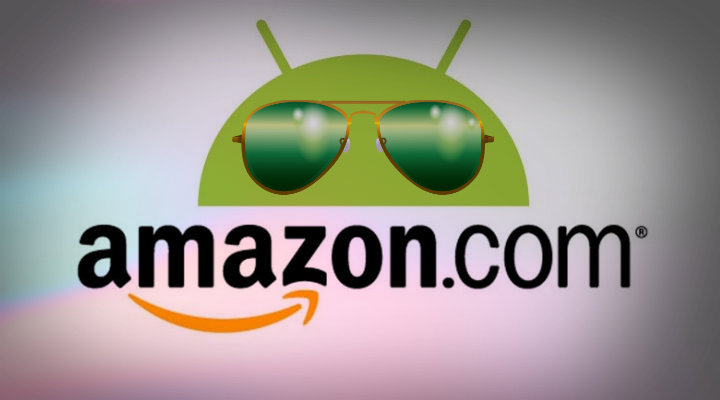 As the world's largest online shopping hub, Amazon.com has a bevy of goodies to offer customers living around the world. For us shoppers in Malaysia, however, the online shopping giant only offers select products. Unfortunately the exact product they offer for sale internationally aren't that clear.
As we previously mentioned in a post titled "Amazon in Malaysia: What You Need To Know", Amazon doesn't sell quite a few products to customers in Malaysia, such as electronics, tools and hardware, and so forth. However, there are some product categories with large selections, which Amazon does sell to Malaysia.
We've highlighted ten product categories which you can explore to purchase products on Amazon.com and deliver to Malaysia.
Note: One thing to be aware of when ordering from Amazon.com is delivery charges to Malaysia. Be sure to check the cost of this when you proceed to checkout. If you're ordering large or heavy items, these can get quite expensive. Also for some of the product categories mentioned below, only some of the products within the category can be purchased.
Books
The local book scene here in Malaysia may not be diverse as countries like America. However, you purchase books on Amazon.com in Malaysia, which Books not easily found within the country can and ordered on Amazon's large assortment of books available. Their selections include every popular genre of traditional paperback books, as well as textbooks, audiobooks, and magazines. Amazon's discounts for books can sometimes be as high as 50%. Another great feature about using Amazon for is the user reviews and recommended book lists.
SEE ALSO: 5 Websites for Buying Books Online in Malaysia
Blu-Ray Movies
Malaysians can also purchase Blu-Ray movies on Amazon.com. They usually have the latest movies in stock and also have an extensive catalogue of classics. For avid fans, Amazon.com also has collector's edition sets of most popular movies and television series. The great thing about buying Blu-Ray discs from Amazon.com is that it comes in its original unedited form. Additionally, Malaysians can find cheaper Blu-Rays along with better discounts than many other places.
SEE ALSO: Blu-Ray in Malaysia: What You Should Know
Music CDs
Who doesn't love music? At Amazon.com, Malaysians can find obscure box sets not easily found at local stores from their favourite artists for a wide range of prices. Music CDs of almost all sorts of popular genres imaginable can be found on Amazon. Collections of Jazz, Blues, Rock, Alternative Rock, Classical, Opera & Vocal, Pop, Reggae, and Soundtracks are just some of the examples of genres that can be found online. Although, with such a big shift towards online music and streaming services in Malaysia, such as Spotify and Rdio, you might never want to buy CDs again.
SEE ALSO: How to Listen to Free Music Online in Malaysia
Original Movie Memorabilia
If you're a diehard movie fan, you will certainly be interested in this category. Memorabilia such as autographed posters and pictures, music vinyls, props used in the movie, are all up for purchase. You can also get your hands on collectibles, such as autographed Star Wars goodies, autographed Batman batarangs (from the year of 1966), or movie posted autographed by the cast. Movie props can vary in prices widely, ranging from $50 dollar goodies to $10,000 dollar one-of-a-kind collectibles.
Baby Clothes
Those starting a new family or those looking to buy gifts for newborns can shop for baby clothes online at Amazon. You can purchase baby set clothes, dresses, sleepwear, accessories, tops, bottoms, and all sorts of miniaturised fashion goodies. Like regular retail outlets, Amazon also has discounts on baby clothes, going up to 50% off prices.
Kids Toys
After buying your newborn some clothes to wear, why not add on a little toy or two for that little bundle of joy to stimulate his or her mind with all sorts of imagination. Amazon has a huge selection of toys for kids of all ages, starting from 0 to 12 years of age. They have action figures, preschool toys, dolls, arts & crafts, construction blocks, outdoor goods, remote controlled vehicles, games, hobby toys, as well as learning and exploration toys.
Video Games (PS3, Xbox 360)
While we previously mentioned that video games could not be purchased and delivered by Amazon, it now appears that Malaysians can purchase some games (both new and old). We weren't able to determine a common theme for why some games could and could not be delivered to Malaysia . That being said, Malaysian gamers can find a treasure trove of cheap video games, such as Halo 4 for the Xbox 360 (quite current) for as low as $US 20 (RM 60+) and Tomb Raider for the PS3 for $22.49 (RM 68+). They also sell used versions of the games, which are usually even cheaper.
Fine Art
Under the Home, Garden, & Pets department is the Fine Art section. Brimming with unique pictures in categories such as drawings & ink, mixed media, paintings, photographs, prints, and many more, Amazon's Fine Art section can bring a little touch of colour of sophistication to your home. However, just like the video games conundrum, it seems like Amazon will only sell certain pieces of art.
Bedding and Bath (Bath Rug, Comforters, Bed Sheets)
Another sub-category found under the Home section is Bedding and Bath. Bed sheets, pillowcases, comforters, pillows, blankets, and all other sorts of bedroom necessities at various price points are available for purchase and delivery to Malaysia. Designer bedding and bath brands such as Tommy Hilfiger, Calvin Klein Home, Laura Ashley, and Natori can be found on Amazon.
Sport & Outdoor Accessories
Sport fans in Malaysia can also shop online at Amazon, as they offer Malaysian customers the chance to buy certain sports memorabilia, outdoor accessories, as well as some sporting goods. Malaysian customers can purchase autographed basketballs from NBA players, air mattresses for use at home or in the great outdoors, or even buy a whole bunch of golfing equipment such as golf balls, on-course clothing, and even rangefinders. Just like previous categories mentioned above, not all items listed in the Sports section will be available for Malaysians customers to purchase.
You can visit Amazon's website here.
What have you bought on Amazon in Malaysia? Share some thoughts or tips in the comments below.
See Also:
Photo credit: melenita2012 / Foter / CC BY
---
"ExpatGo welcomes and encourages comments, input, and divergent opinions. However, we kindly request that you use suitable language in your comments, and refrain from any sort of personal attack, hate speech, or disparaging rhetoric. Comments not in line with this are subject to removal from the site. "
Comments