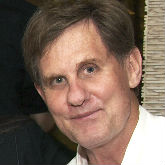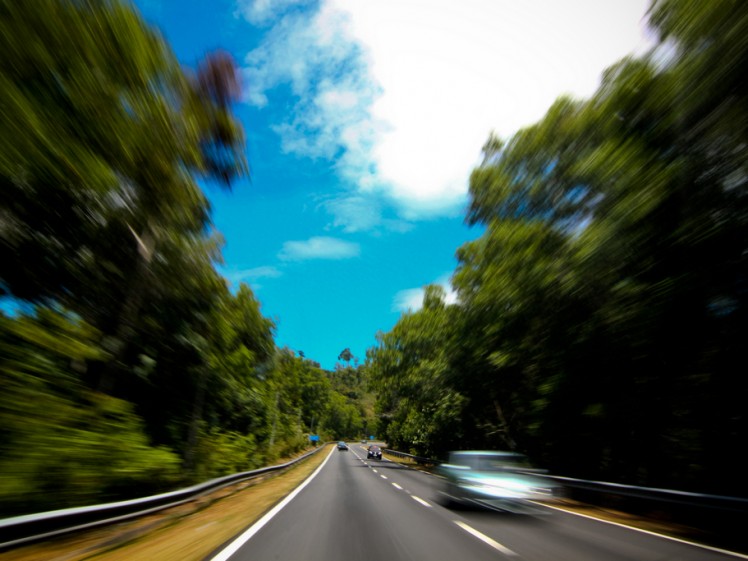 Photo credit: Lohb / Foter.com / CC BY-SA
Though the modern North-South Highway permits a throttle-heavy straight shot up to Penang from Kuala Lumpur, David Bowden wanders off the well-beaten path and finds that, like many of us learned in school, taking the road less travelled really does make all the difference.
Despite the rather unique driving habits frequently displayed by local Malaysian drivers, road touring in the country is reasonably good in Peninsular Malaysia, especially by drivers who are prepared for anything to happen (invariably, it will). The main West Malaysian highways are very good, despite what could initially be a vexing number of toll ways.
The idea of driving for pleasure rather than function, especially over some distance, tends to separate people into different camps. One assumes visitors come to see things, rather than just physically take a drive, and perhaps there's some truth to that. Yet despite living here for some time, I enjoy a leisurely drive, taking the roads less travelled, rather than simply driving determinedly from A to B as fast as you can. Of course, if you're in a real hurry, fly and enjoy the view from the window.
One of the most rewarding – and easily accessible – road journeys to make in Malaysia is between its two largest cities: northwards from the capital Kuala Lumpur to the historic spice island of Penang. If you're in a hurry, you could drive the distance at legal speed in just four hours (or a bit less if you regard the posted speed limit as merely a suggestion), but with so much to see and experience on the way, tourists could spend a week with several stops along the way.
In addition to KL and Penang themselves, there are a number of sights to be seen along the way in destinations such as the Cameron Highlands, Ipoh, and Kuala Kangsar.
Cool Mountains, Hot Tea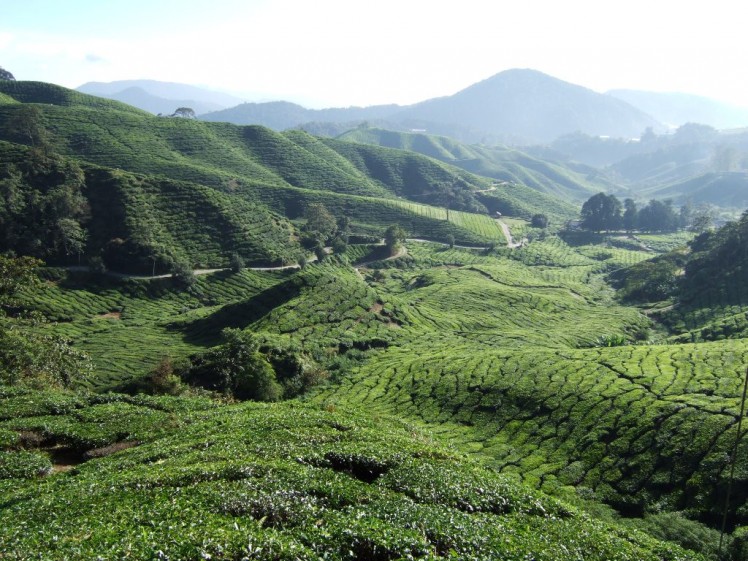 Using a GPS, the North-South Highway is relatively easy to get onto in KL and from here, it's an easy drive to Tapah. The narrow road to the Cameron Highlands heads east and there is an R & R stop at Tapah where it's advisable to refuel as petrol stations are few and far between on the highlands. Such R & R stops are generally located every 50km or so along the highway, and offer a place to refuel the car, stretch your legs, and find local snacks and food to satiate the driver and passengers.
There are many hairpin turns on the steep climb to the highlands with a recommended stop being Iskandar Falls halfway to the summit. A small cottage industry has sprung up to cater to the many people who stop here on the way up the hill, so it's all but impossible to miss the falls: you will definitely know when you've arrived there, so stop and explore!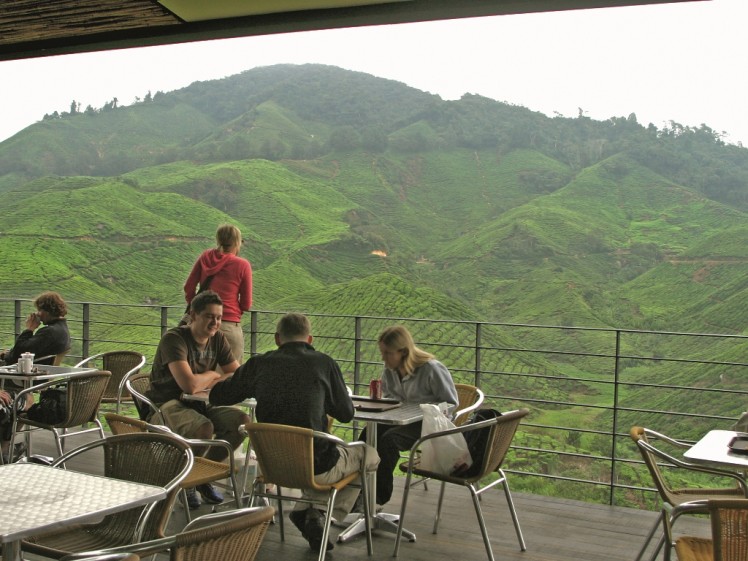 The Cameron Highlands are former hill stations where the colonialists sought refuge from the low-land heat and humidity. The Tudor-styled buildings here and there create a setting that (vaguely) resembles the English countryside, and boutique hotels such as The Lakehouse and The Smokehouse offer the charm of bygone days. Delicious Devonshire teas of hot scones, thick cream, and locally grown strawberries are a specialty of both hotels.
Cameron Highlands is also home to Malaysia's tea-growing industry and slopes blanketed in tea bushes planted in geometric patterns provide a picturesque backdrop with the visitor's centre, restaurant and tea house, and interpretative display at BOH Tea Plantation being the place to visit. There's a lot to see in Cameron Highlands and the cool air encourages visitors to stay longer and at least one night is recommended, although a longer stay will not be wasted.
See Also:
Historic Tin Town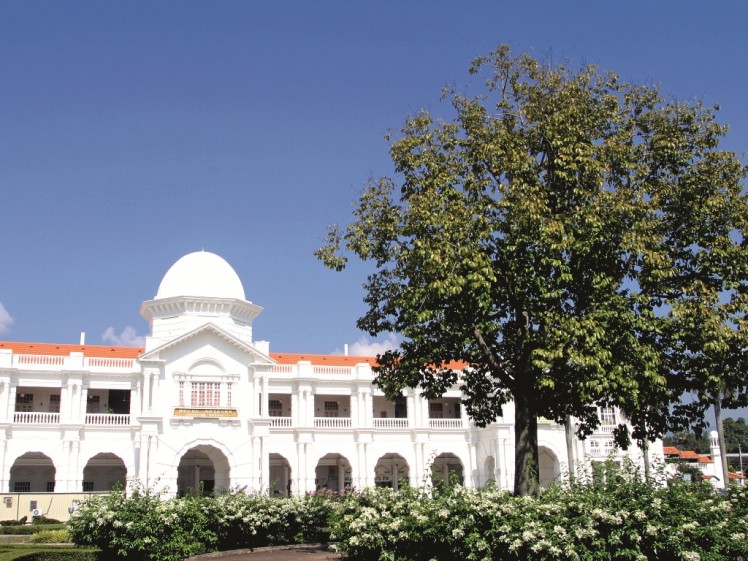 Ipoh Train Station
There are two roads from the Cameron Highlands down to the North-South Highway, with the newer road every bit as winding and circuitous as the old one. It joins the highway at Simpang Pulai and then a side road heads towards the Perak capital of Ipoh on the banks of the Kinta River. The city was once the centre of Malaysia's tin industry and many old tin mining lakes still exist.
Ipoh is also the start of the limestone karst topography which extends up into Thailand. These rounded hills, steep cliffs, and caves on Ipoh's outskirts are home to Hindu and Buddhist shrines with Sam Poh Tong being the district's largest. Nearby, stalls selling pomelo are reason enough to stop here.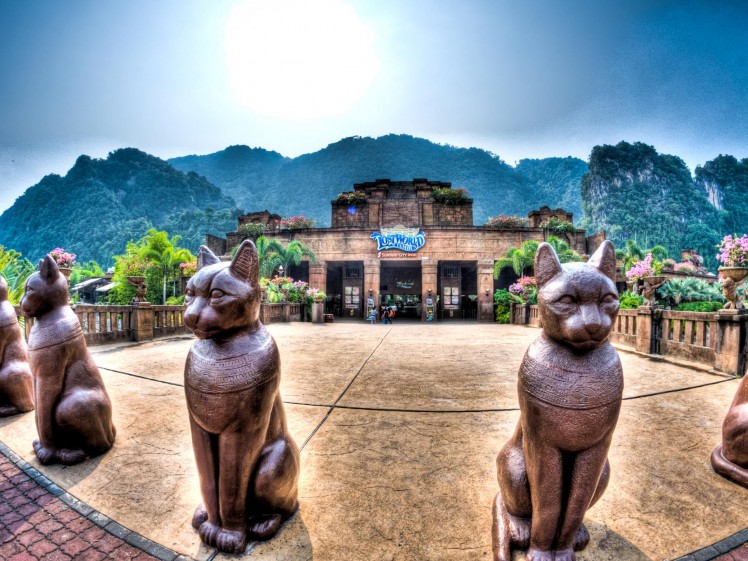 Photo credit: Lost World of Tambun, Facebook
Ipoh is also home to the water theme park called the Lost World of Tambun which is a tin-themed adventure park with slides and glides in picturesque surroundings that include a hotel. A heritage walk through Ipoh's old town is highly recommended, and with Ipoh not yet on the mainstream tourism map, you'll most likely have the place all to yourself. Park your car at the Ipoh Train Station and set off on foot armed with a trail map that can be obtained from the tourist offi ce in the station. Built in the mid-1800s, the station is an ornate structure of similar Moghul architecture to its counterpart in KL. The Royal Ipoh Club is a Tudor-styled building located near the High Court Building and, just opposite, St Michael's School is a grand building with a long, arched façade.
Ipoh is slowly entering the 21st century and it's worth seeking out the café Burps and Giggles (there's an art gallery out the back) in town near the HSBC Bank. Ipoh is a great town to explore and its nice staying the night in places such as Indulgence Restaurant and Living (superb food in a boutique hotel), Ibis Styles, and Banjaran Hotsprings Retreat (luxurious spa living).
See Also:
Royal Town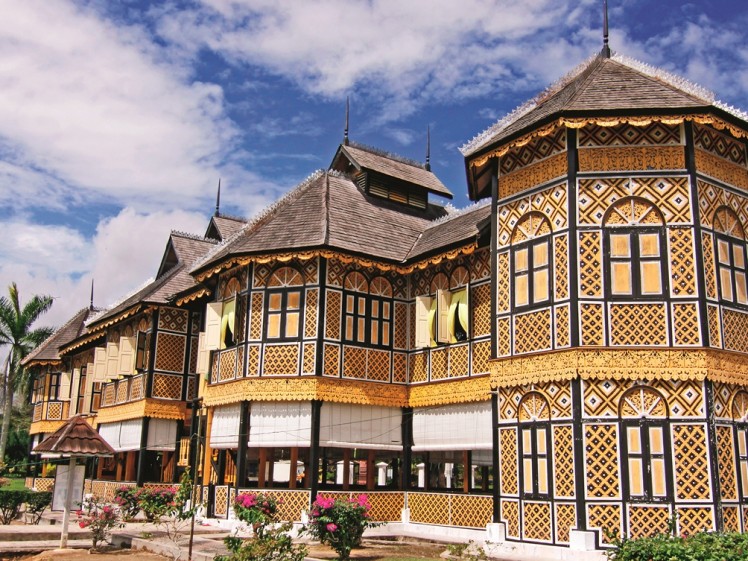 Istana Kenagan Kuala Kangsar
Back on the highway, the royal town of Kuala Kangsar is located just north of Ipoh. It's a rewarding detour to admire the eclectic architecture of Ubudiah Mosque, the Sultan of Perak's residence, and Istana Kenangan.
Istana Kenangan, or the Bamboo Palace (comprising a colourful yellow, white, and black bamboo exterior), was once the Sultan of Perak's residence, but is now a museum detailing the history of the state's royal families. Nearby, the Ubudiah Mosque is one of Malaysia's most spectacular mosques with its glistening golden onion domes and white minarets.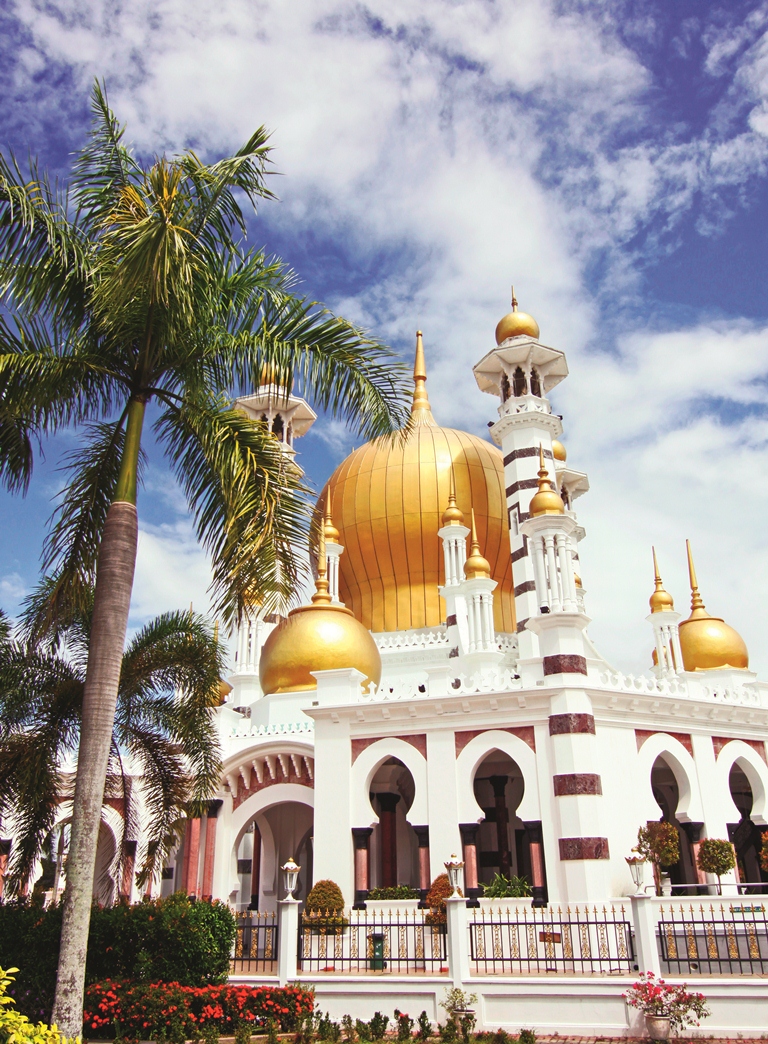 Ubudiah Mosque Kuala Kangsar
Being so close to Ipoh, it's not really recommended to stay in Kuala Kangsar, but rather to just enjoy the sights and then head off to Taiping (Taiping Zoo and Bukit Larut Hill Station) or straight to Penang. If you have kids in the car, you may want to stop at Bukit Merah Laketown Resort, another water theme park that features rides such as the Giant Wet Bubble and Boomerang Fun Slide.
Heritage Penang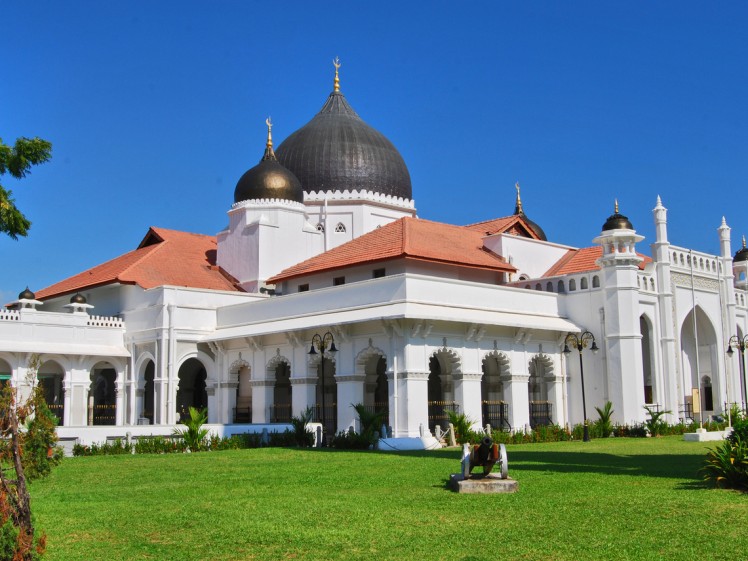 Mosque Kapitan Keling
While most people know Penang as an island, part of the state is centred on Butterworth on the mainland. Visitors can drive across one of Asia's longest bridges, the new second Penang bridge, or do it the old-fashioned way on the car ferry. I tend to like the latter option, as it enables visitors to truly appreciate that Penang was once a very strategic port during the era of the spice trade. The ferry also terminates in the appealing historic precinct of George Town which, for many, is the main reason for travelling to Penang.
Penang has undergone a resurgence since becoming a UNESCO World Heritage Site, and the narrow streets of historic George Town are best explored on foot. While old shophouses are being rejuvenated as cafés and boutiques, many retain their original functions as shops, residences, and workshops.
See Also:
Penang Island Tour
Distances around Penang can be deceptive and the city traffic can be slow at peak hours. It's best to explore the famous beach strip of Batu Ferringhi and then areas on the northwestern coast called Balik Pulau in a car. Apart from relaxing on the beach, there are several attractions in the area such as the lush gardens of the Tropical Spice Garden at Teluk Bahang just beyond Batu Ferringhi. What was once an abandoned rubber estate has been transformed into gardens that support over 500 tropical plant species. There's an amazing collection of labelled plants, including cycads, orchids, bamboos, spices, ferns, and gingers, and several themed trails make it more interesting. Other nearby activities include a tropical fruit farm, butterfly farm, ESCAPE (adventure park and rope trails), and Penang National Park, and a car is essential to visit all, making the destination in this case every bit as appealing and fun-filled as the journey.
See Also:
Driving Conditions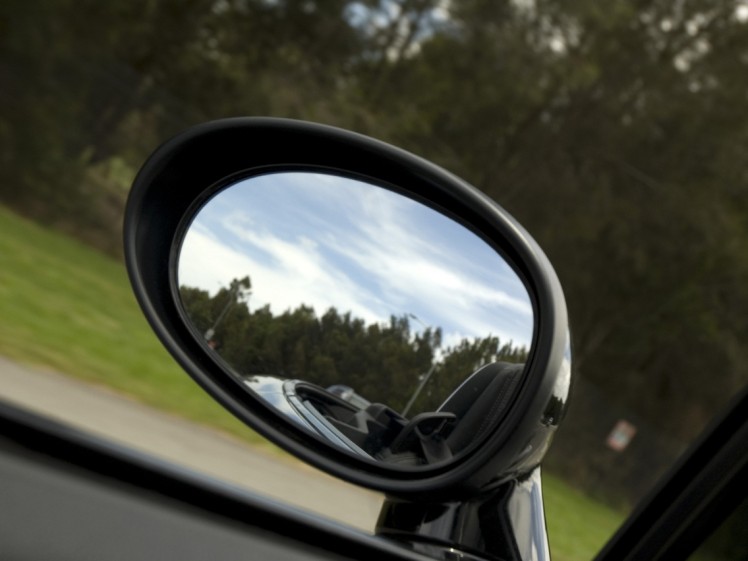 Adjusting to new driving conditions is a challenge in many countries and while Malaysia is a relatively easy country to negotiate by car, there are local idiosyncrasies to quickly pick up. If you're a visitor, a rental car with a GPS is essential, especially in KL and Penang. The smartphone app Waze is particularly popular with locals and resident expats. Once driving, be prepared for any eventuality on the road and to drive cautiously with keen awareness, as not all drivers use indicators or mirrors when changing lanes and motorbikes will seem to be everywhere at any time.
The maximum speed on the North-South Highway is posted at 110km/hour and radars are used to detect those who speed. Toll charges apply on main highways and the Penang Bridge and these can be paid in cash (take a ticket as you enter the tollway and hand it over with cash when you exit) or via stored value electronic cards. If you don't have such a card, don't enter the 'Touch 'n Go' (blue gates) or 'Smart TAG' lanes (yellow gates), but use the cash (tunai) gates (green). Tolls also apply on the two Penang Bridges, but going to the island only. The bridges are toll-free on the way back to the mainland.
Read more:
Source: The Expat magazine September 2015
---
"ExpatGo welcomes and encourages comments, input, and divergent opinions. However, we kindly request that you use suitable language in your comments, and refrain from any sort of personal attack, hate speech, or disparaging rhetoric. Comments not in line with this are subject to removal from the site. "
Comments